After our wonderful stay in Sintra, we headed back to Lisbon by train. Arriving at the Gare do Oriente train station, we started looking for Eurocar to pick up our car. Unfortunately, we found it almost impossible to find the car rental and spent a lot of time wandering around, fearing that we would be late picking up the car. We finally realized that the Eurocar entrance was outside the building, not inside. Oh, the joys and stress of travelling!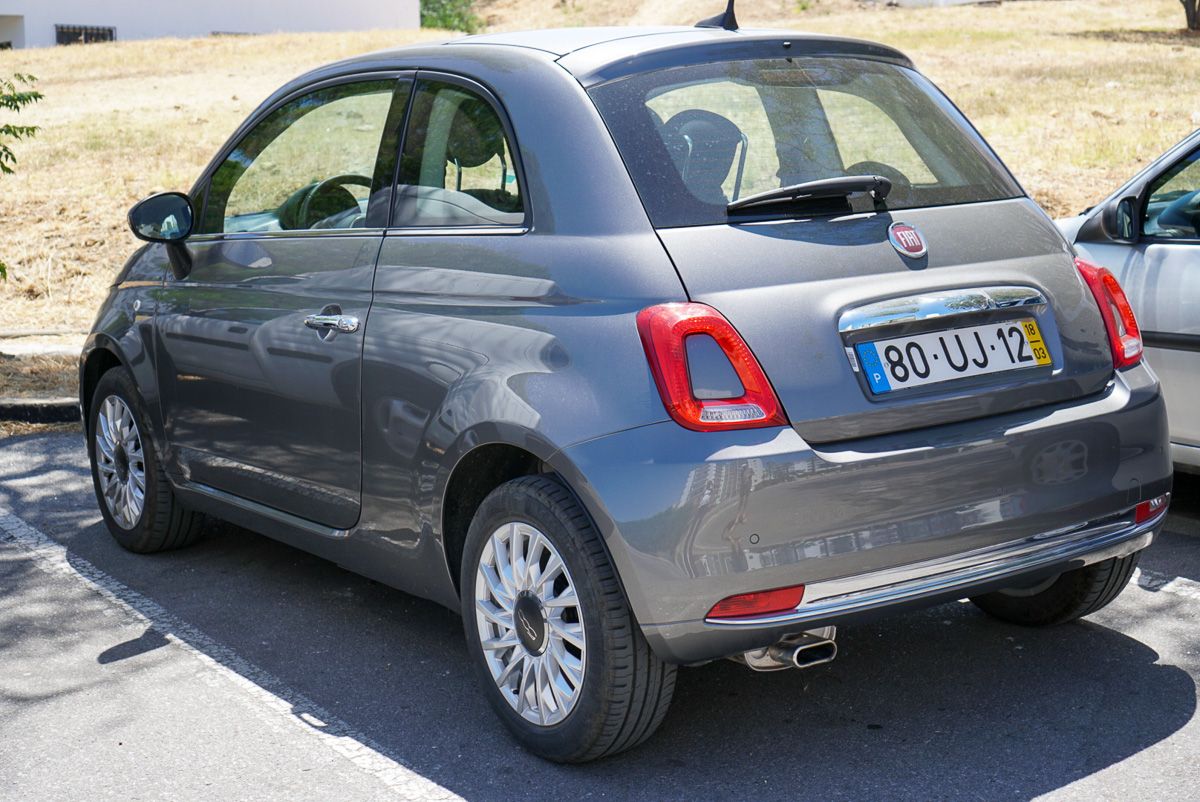 Eurocar got us into our Fiat 500, and off we went. John has never loved driving and had spent years commuting, so I was more than happy to drive and have him navigate. I love driving a standard but had not had the opportunity for a couple of years, so after a shaky start learning the gears in the Fiat, we were off!  I have to say that I was glad when we cleared the city.
We decided to use the ViaMichelin App rather than Google for directions for this trip. We could avoid toll roads, and it had an option for a "discovery" route. After several hours out of the city, we weren't sure how we felt about the discovery route option - we thought we might be totally lost, as we were out in the middle of nowhere with no one around!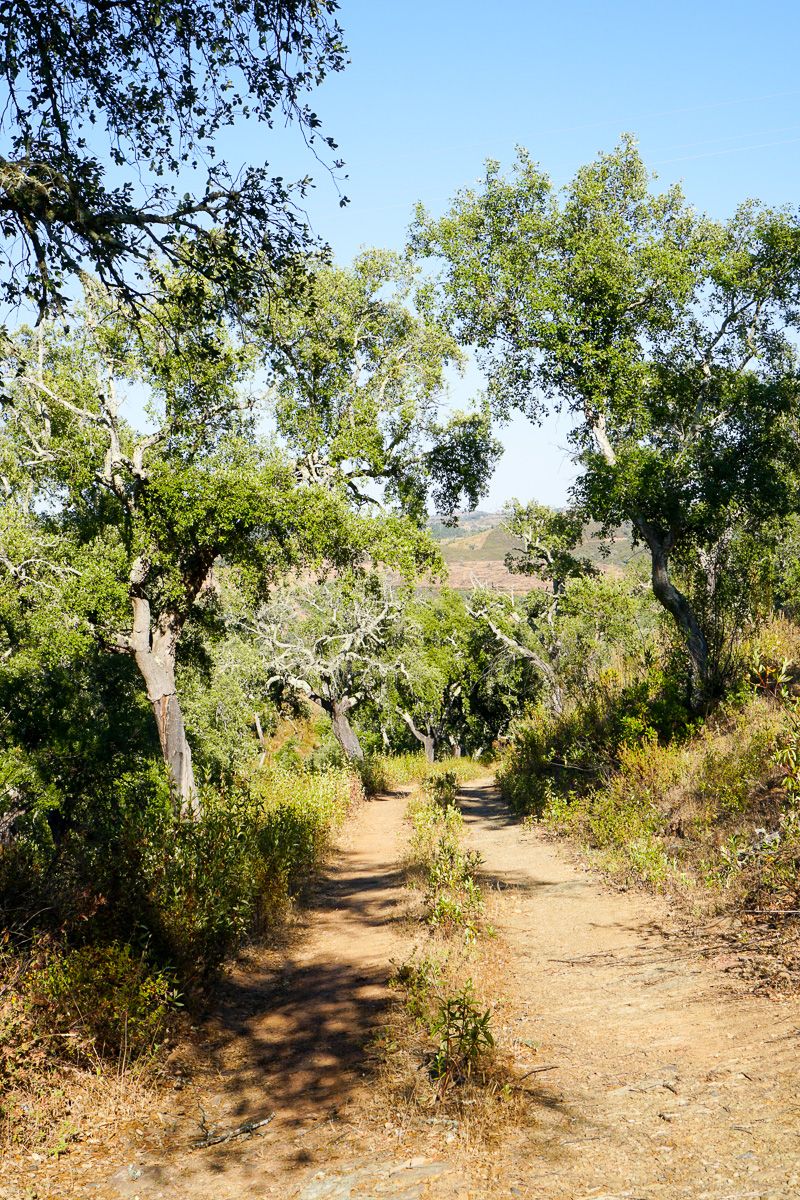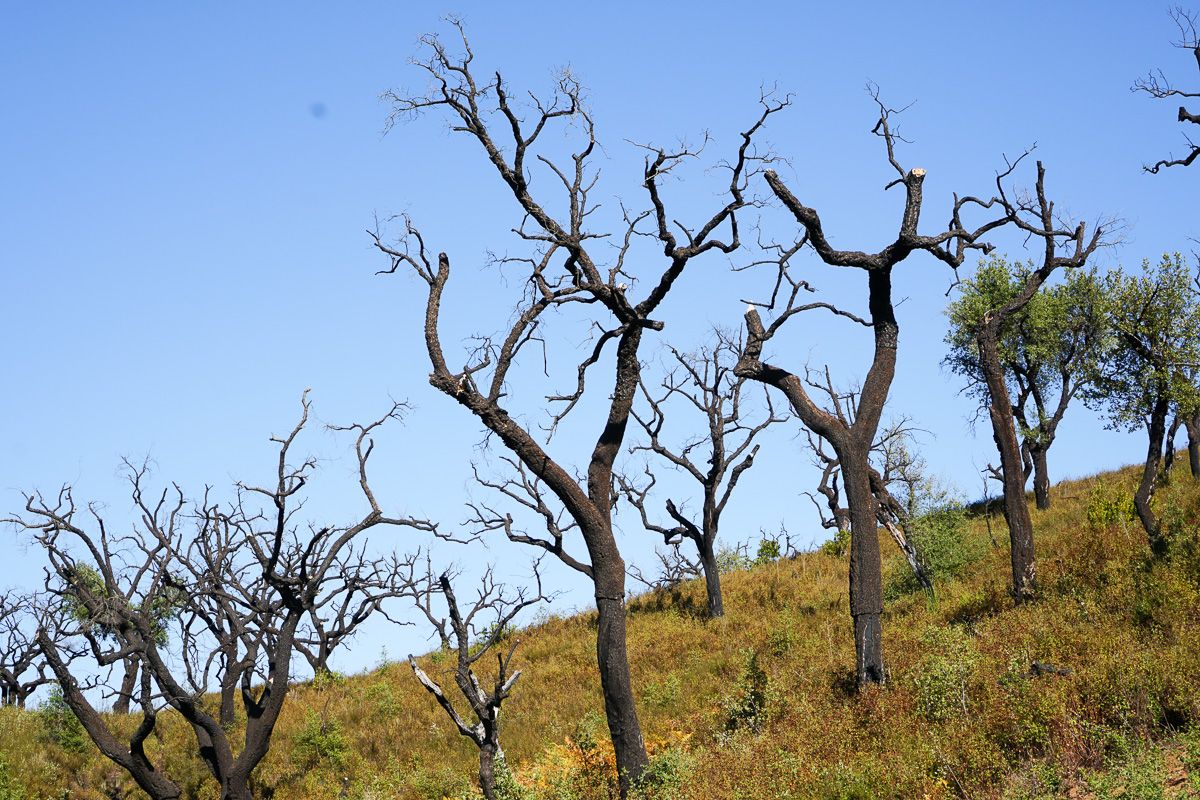 The roads were very rural, and we went through some fantastic countryside. We saw lakes in the distance, drove through small towns with very narrow streets and passed through a forest that was returning to life after being decimated a couple of years before by a forest fire. It was terrific seeing the Portugal countryside, but as this was our first experience with this app, and we had no idea if we were going in the right direction, we were a bit uneasy by 5:00 PM with our destination nowhere in sight.
For most of the 2500k we travelled in Portugual, we choose to use this app. We saw so much more countryside that we would not have seen otherwise. The app directions took longer as we travelled on more rural roads and were often diverted to historical sites. I admit at times, at the end of the day, that we switched to Google Maps to get where we were going as quickly as possible. We will, however, continue to use the ViaMichelin App in any of our travels. I highly recommend it - even with the occasional bugs that challenged us a few times.
Our destination on the Algarve coast was Tavira for our "beachy" portion of the trip. Tavira is on the eastern side of the Algarve, approximately 35km east of Faro and 25km west of the Spanish border.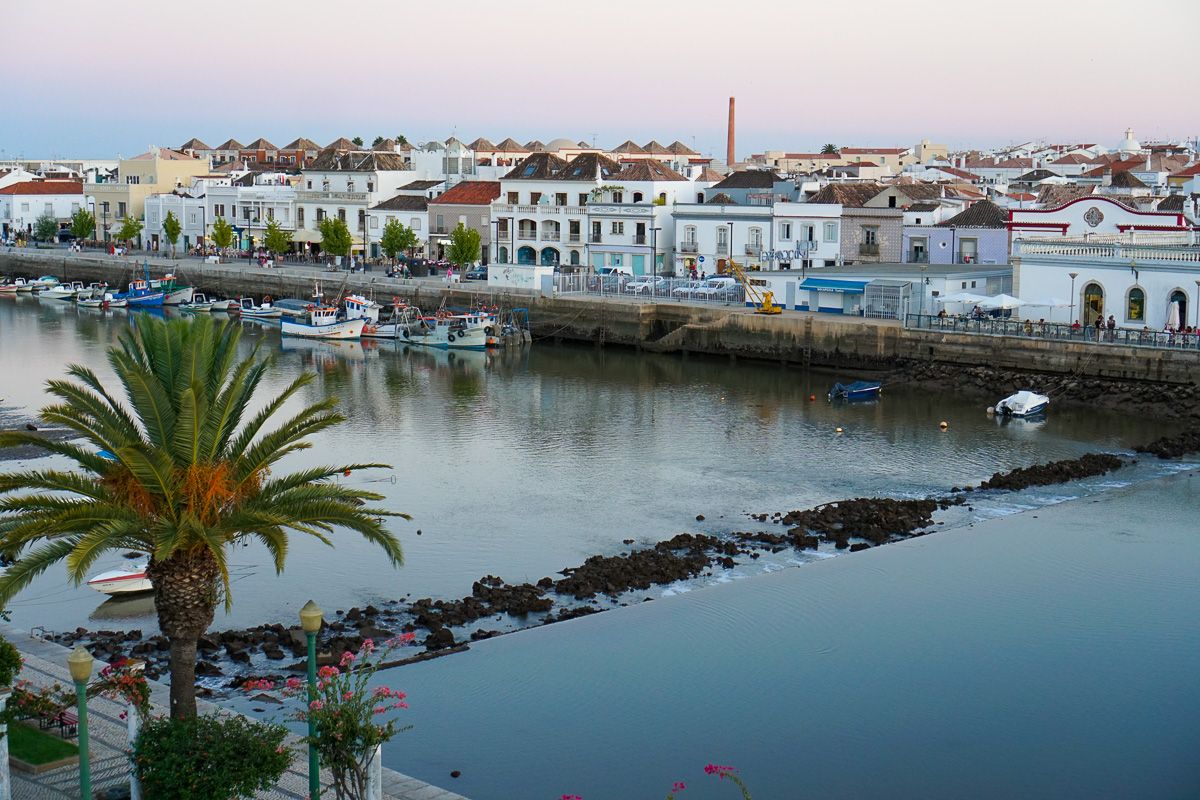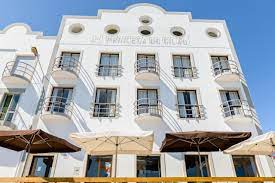 We arrived in the early evening, and Tavira charmed us immediately. We parked the car and didn't move it for the next five days. The Princesa do Gilao Hotel was quite lovely, included breakfast and was right on the Gilão River. We paid 390 Eur for 5 nights in 2018, and in checking Google, it appears that the guest house may no longer be open - which would be a real shame.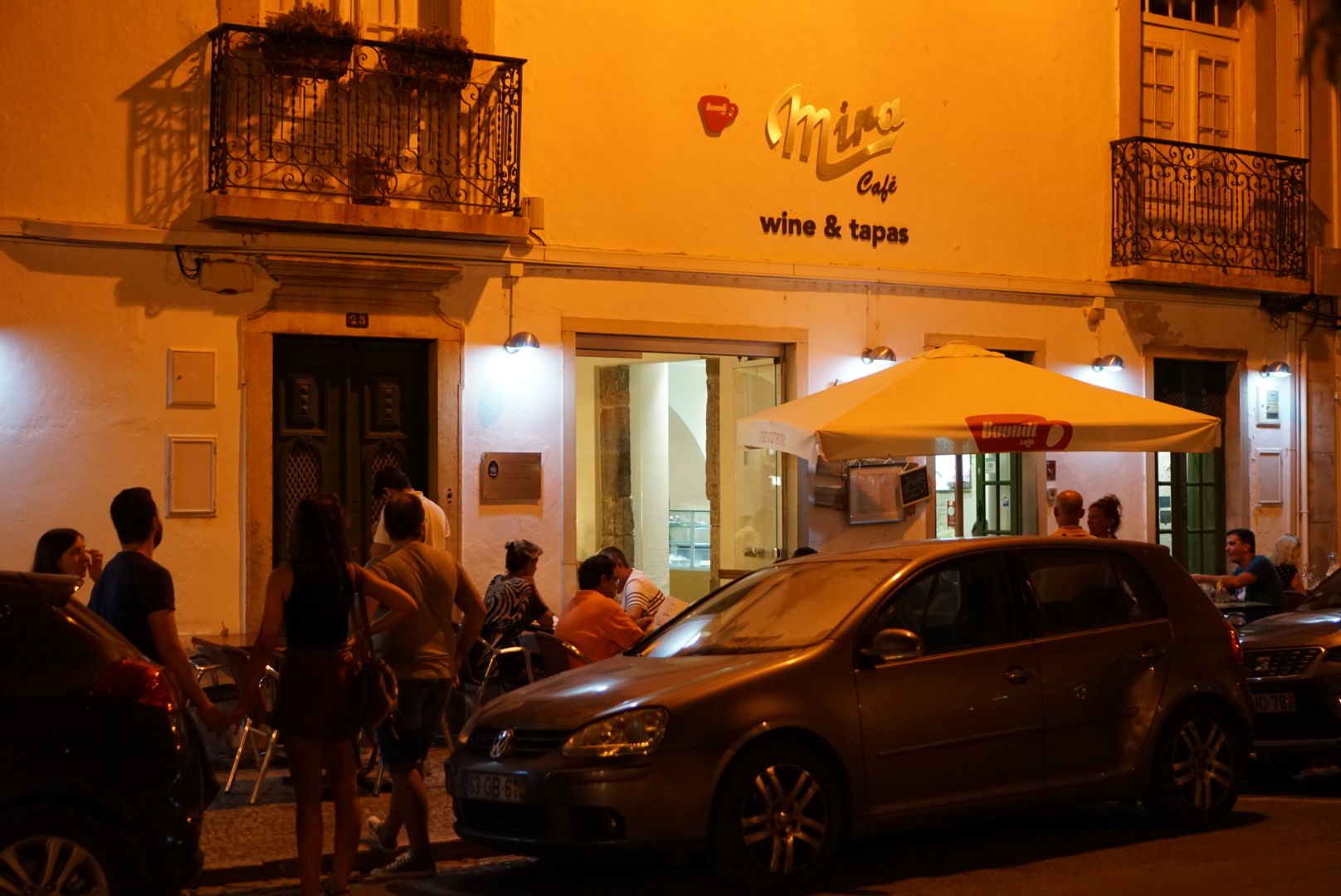 We found several restaurants here that we really enjoyed. One we liked very much was the Little Indian Restaurant. Being from Vancouver, we like to think we are familiar with good Indian cuisine and enjoyed this restaurant twice. It's unpretentious, reasonably priced and authentic, at least to someone who has not actually been to India yet! Another spot we recommend is Mira Cafe Tapas and Wine, which we visited twice as well.  La Petite France was good but pricy, and Sushi d'Art was very disappointing. We found it pretentious, and the sushi, though presented artfully, underwhelming. But, again, Vancouver has some of the best sushi in the world, so our expectations were high.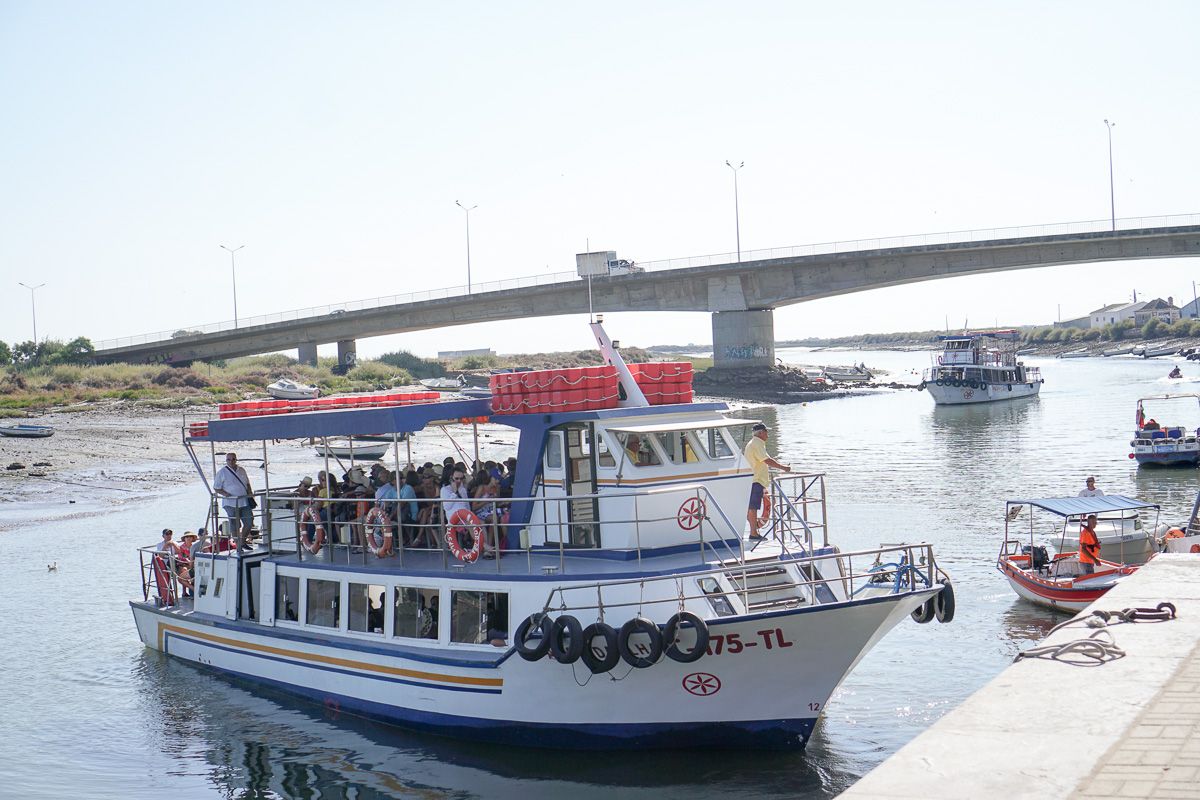 To get to the beach in Tavira, you need to take a ferry. Be aware; you can experience long line-ups, so be prepared. Occasionally, the ferry can get stuck in the river just to add to the excitement. According to one local, the river is not dredged often enough, so this happens frequently. According to Seagull Circuit, there are other beaches nearby that you walk to.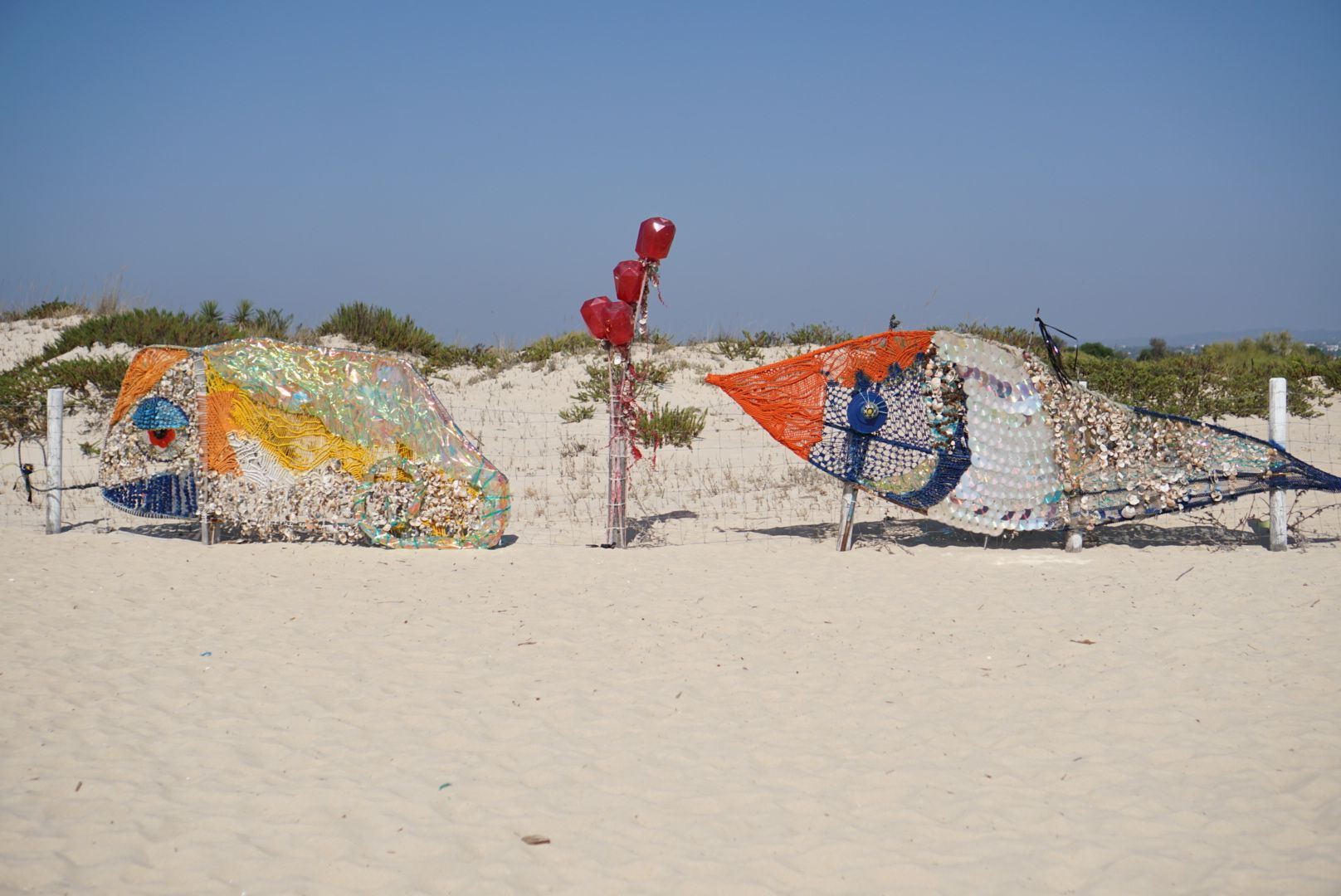 Once at the beach, you can "buy" your chair for the day. The locals all bring umbrellas and set up to one side of the beach, with everyone else (a.k.a.tourists) on the other side. John called it the mushrooms, as that it is what it looked like from a distance.
There is an area nearby with a group of restaurants for lunch and drinks. We had some delicious mussels; John is still talking about the depth of the broth. I just checked the reviews on Tripadvisor, and they are TERRIBLE, so it appears we lucked out. A reminder to people, if bread or olives is brought to your table, and you don't want it, refuse it, or the cost will be added to your bill. This is pretty standard in Europe.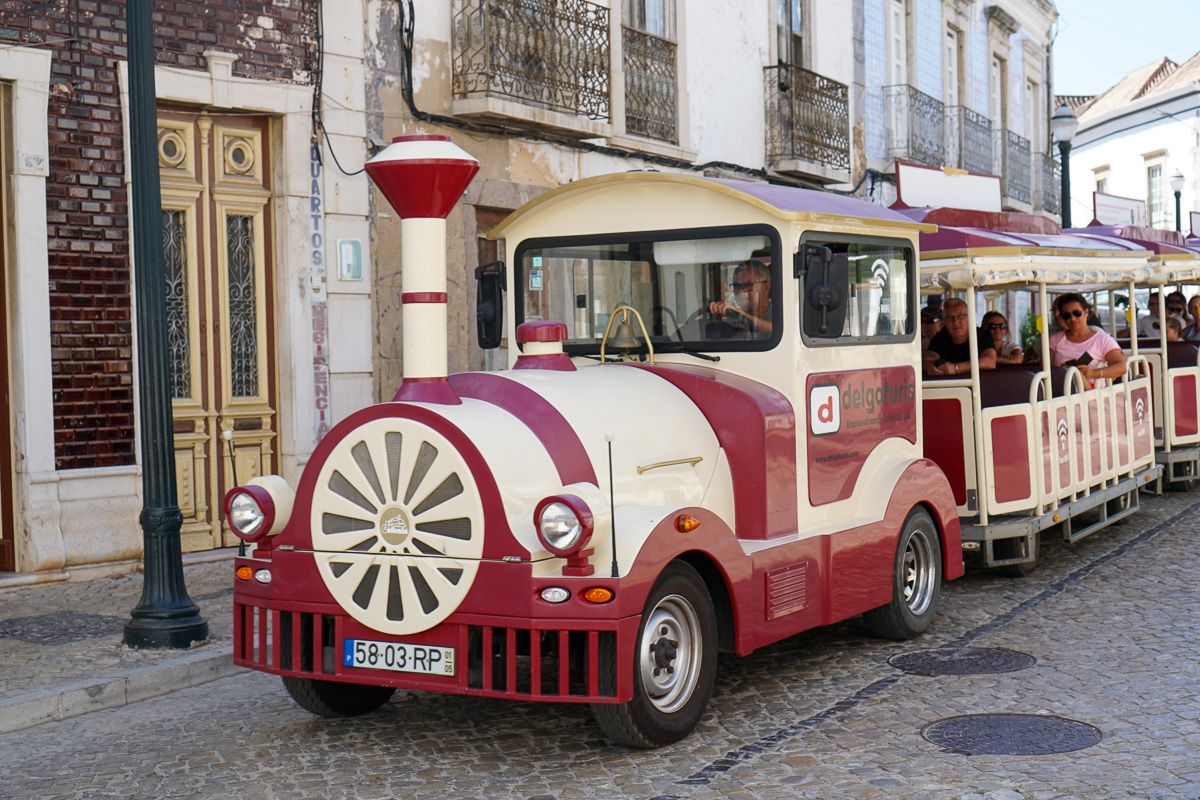 Tavira is a touristy spot, as is much of the Algarve, and during summer in the evening, performances take place in the square. It appears that entertainment has started up again this summer. As well there is a market where you can buy almost anything made of cork.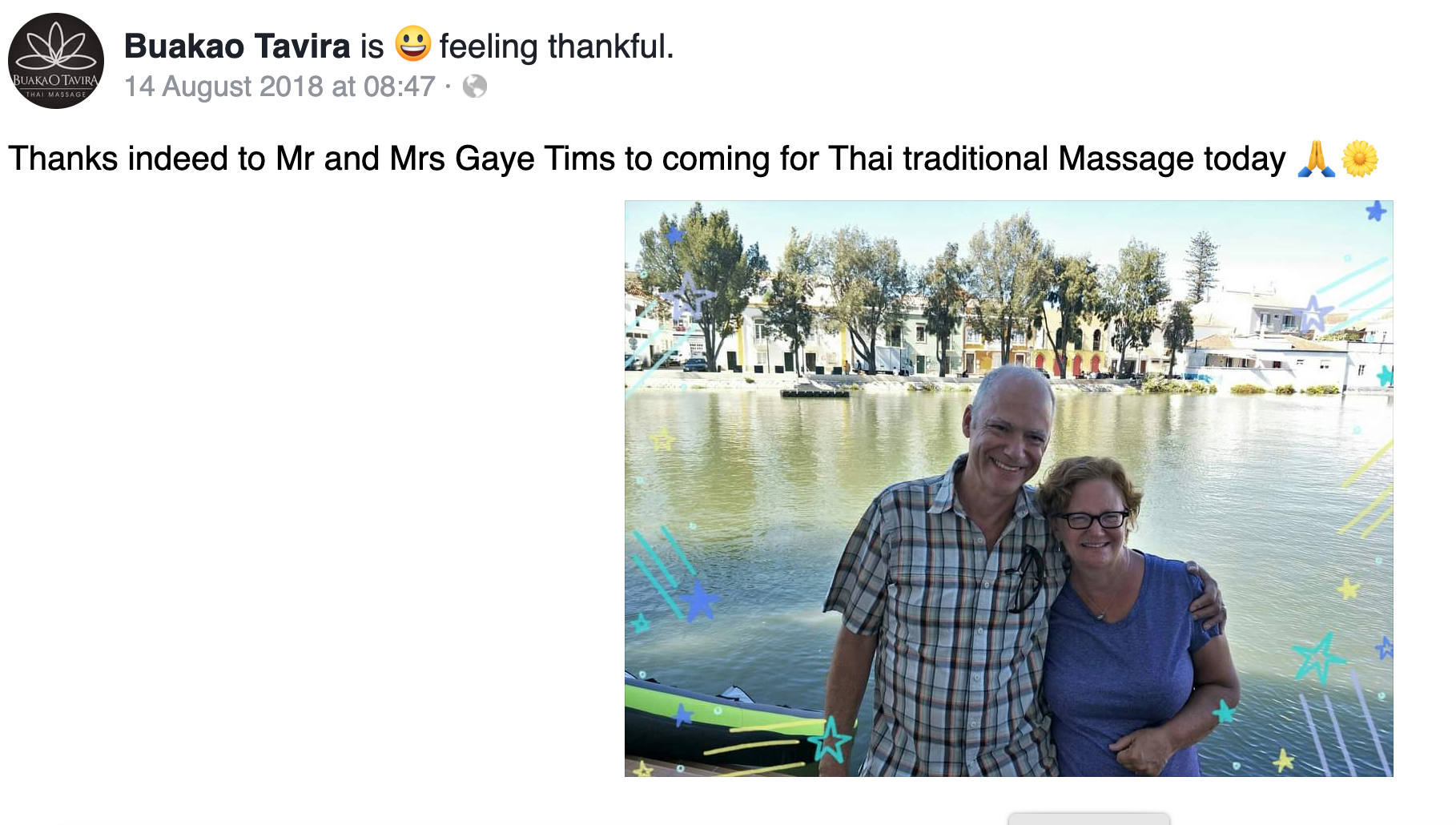 This was a relaxing portion of our trip, so we indulged in a Thai massage. The parlour was right on the river, and we enjoyed the massage immensely. We definitely recommend Buakao Thai massage.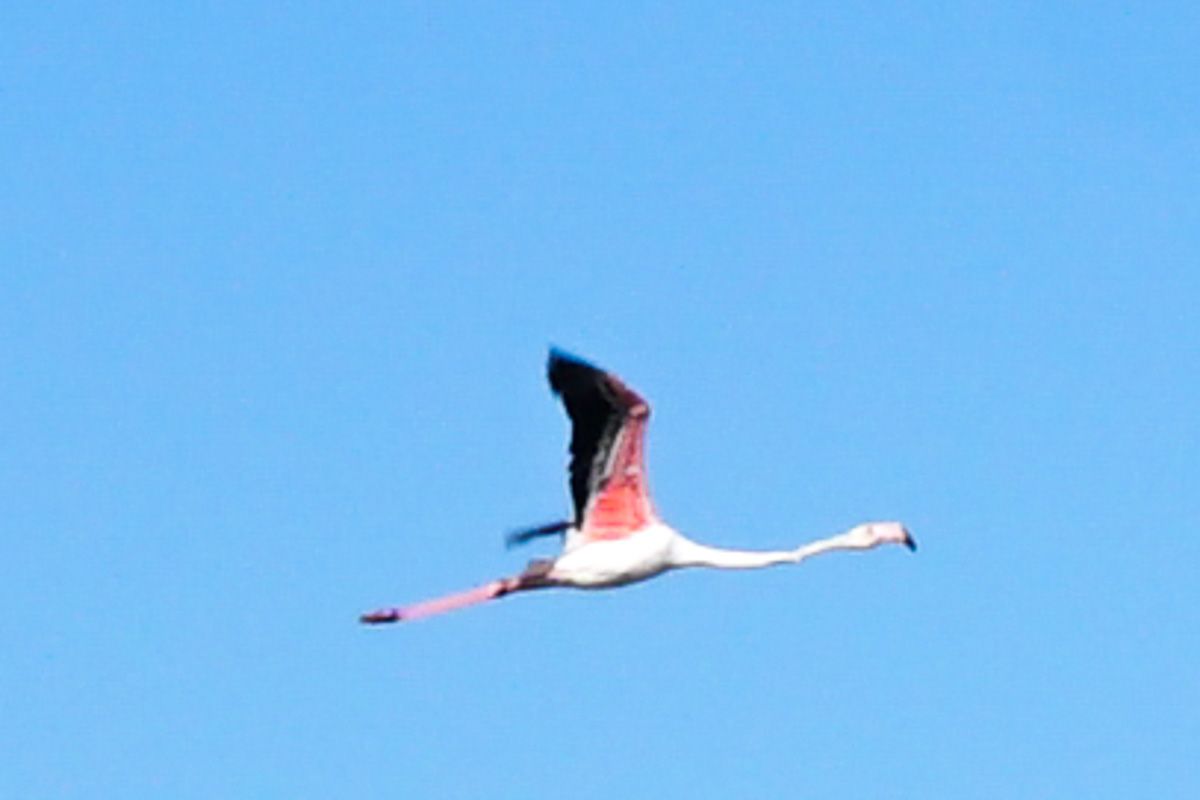 Tavira is known for its pink flamingos. There are saltpans and mudflats on either side of the river where flamingos feed. We took a boat tour in the hopes of seeing the flamingos, as it was one of the highlights stressed by the tour company.  Unfortunately, the flamingos' habitat was much too far from the boat to see.  The tour guide we had did not speak English and did not deviate from the middle of the river, so even when we did see some wildlife, we did not get close and were not told the species. We complained to the tour company, and we did go out again at no additional charge; however, we had much the same result. The only flamingos I saw were in flight, and I could only get a photo from a distance. I have since learned that it is possible to walk along the flats and get closer to the flamingos that way. We will have to give that a try next time!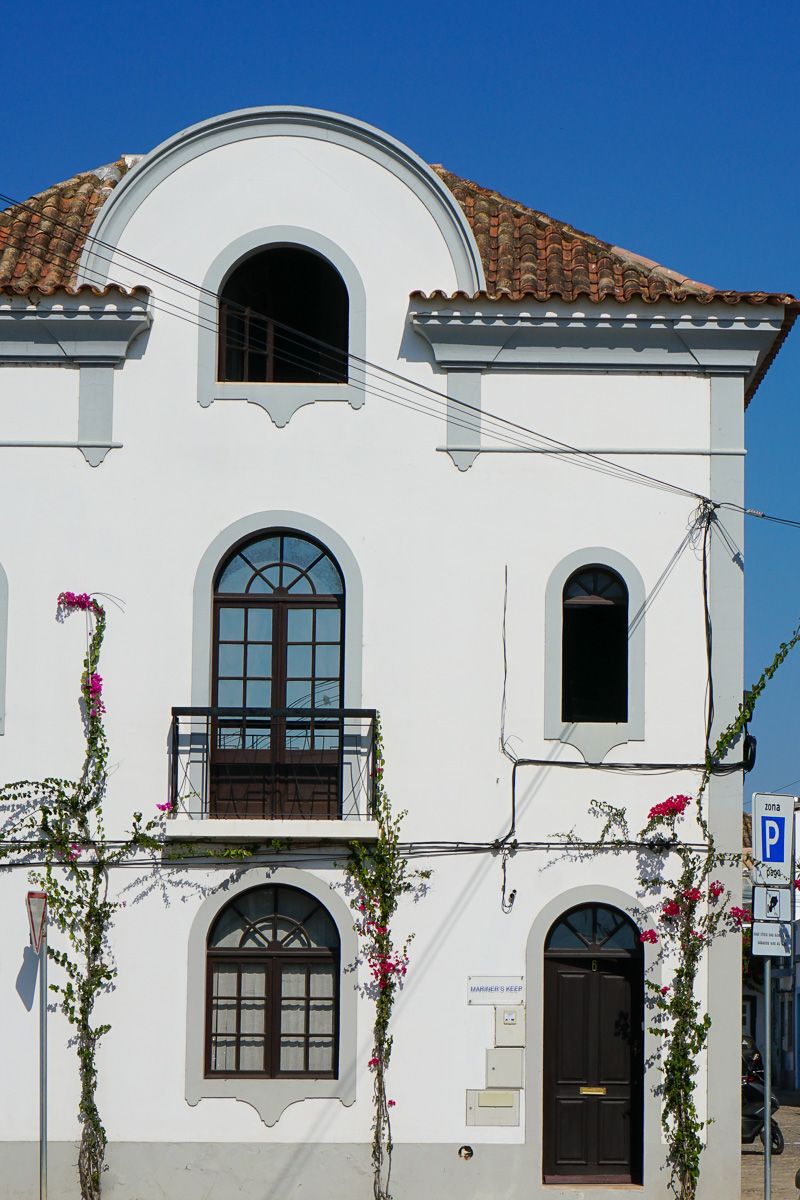 After 5 days in the Algarve, it was time to get into the Fiat and head north to Évora.

Until next time........