Batty Coimbra!... Portugal Part 5
Well, the ViaMichelin app (see my blog, Destination Tavira! for more on this app) gave us a run for our money between Évora and Coimbra!. Ultimately we grew impatient with her as she was taking us in circles. We enjoyed her "discovery" routes, but suddenly she was not making sense. Maybe the heat was getting to her too!
But I'm getting ahead of myself.
On our way out of Évora, we headed to two Monolith sites nearby.
First, we visited Almendres Menhir. We walked down a dusty trail to get to the monolith, believed to be from 5000-4000 BC. It's older than Stonehenge. Surprisingly, there was nothing around to protect it in any way, and it was approachable. Legend has it "that the menhir is the tomb of an enchanted Moorish princess, who can be seen combing her hair once each year on the eve of São João."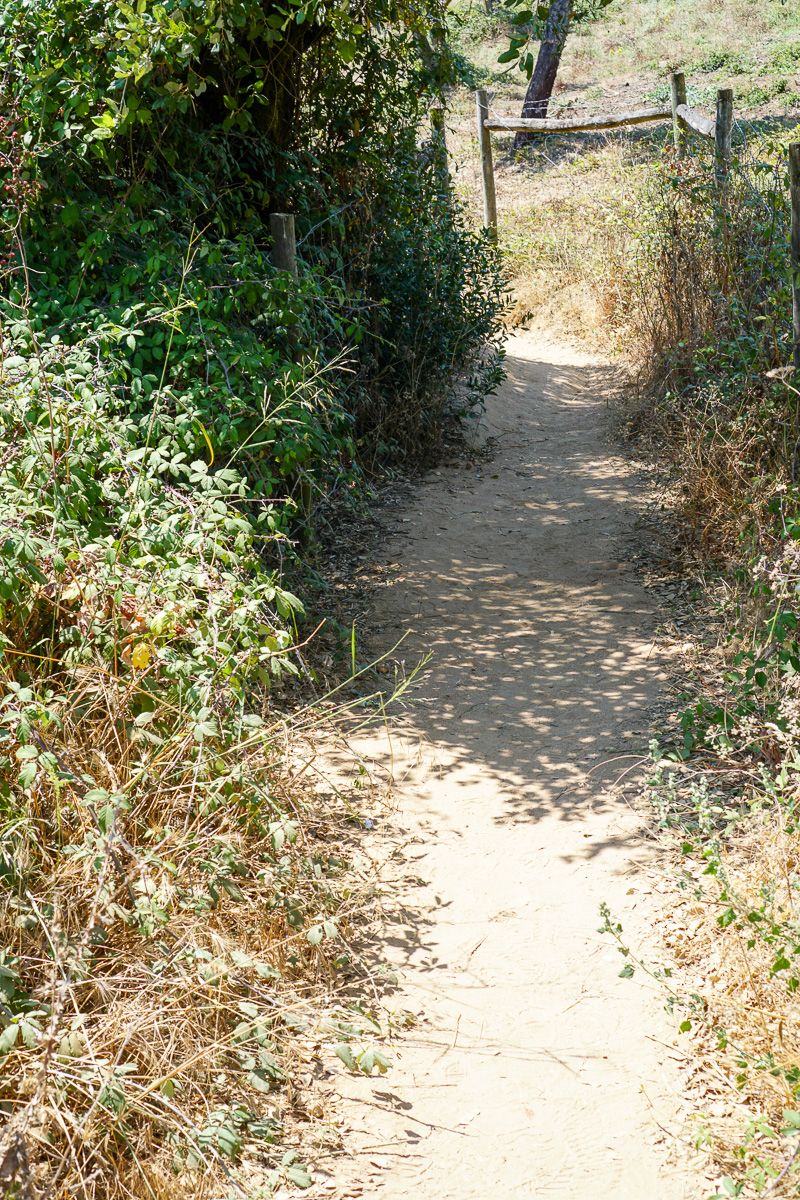 A short distance from that is the Cromlech of the Almendres. Cromlech means a circle of standing stones. This site has almost 100 rocks and is one of the largest structured menhirs in Europe. About a dozen of the stones have carved drawings on them that are still visible.  A line from the Almendres Cromlech to the first menhir points roughly towards the sunrise in the winter solstice. Again, this site had no security, and the monoliths were right out in the open.
You gain perspective about your existence near structures placed in the ground 4000 years BC.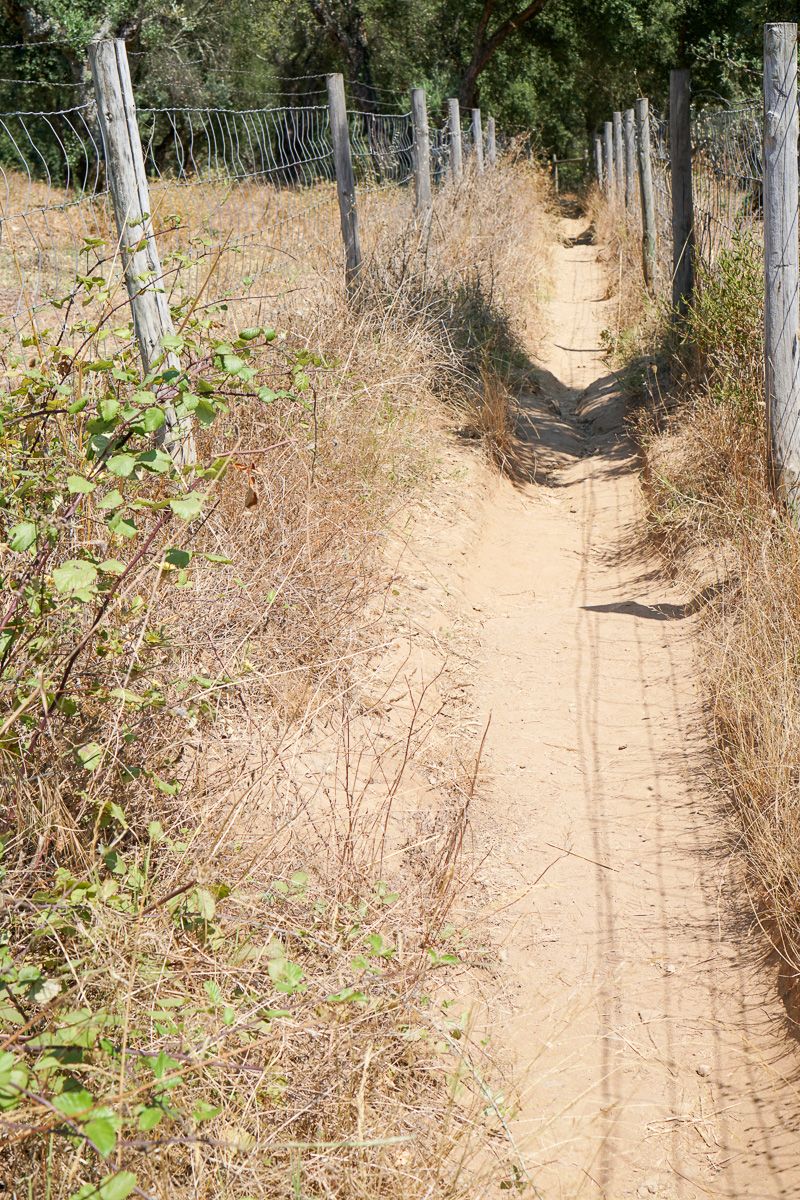 When we returned to OLF, the exterior temperature was showing at 50°. Scary high! A much-needed water and lunch break was in order.
Restaurante O Richardo filled the bill. The food was great and they had beautiful grounds with a vineyard and cactus plants.
Just as a side note here, we found serving sizes were enormous in Portugal! Much like what you see in the States. Most times, we could easily have shared one meal. This restaurant was no exception!
Anyway, hitting the road again in OLF, we saw many solar farms and windmills. This was when ViaMichelin started going wonky. We ended up in Santarém. Maybe ViaMichelin was taking us to see this old municipal market building there. It didn't feel like she knew where she was, however.
Nonetheless, we were delighted we got to see the Mercado building covered in blue and white decorative tiles from the 1930s. I couldn't stop taking pictures of them. Each was a delightful story.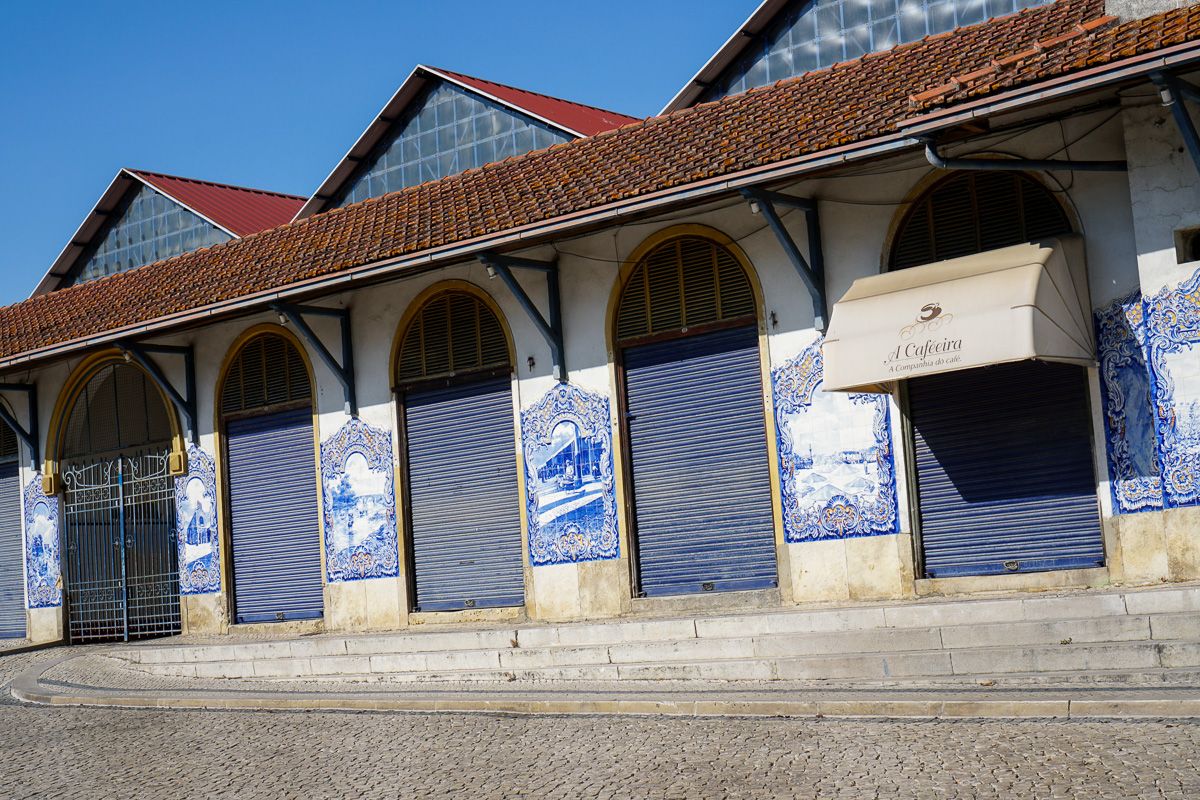 Back in OLF, ViaMichelin was definitely beginning to concern us.
It took us on a bunch more back roads. It turns out that "Street art" can also be found in the middle of nowhere.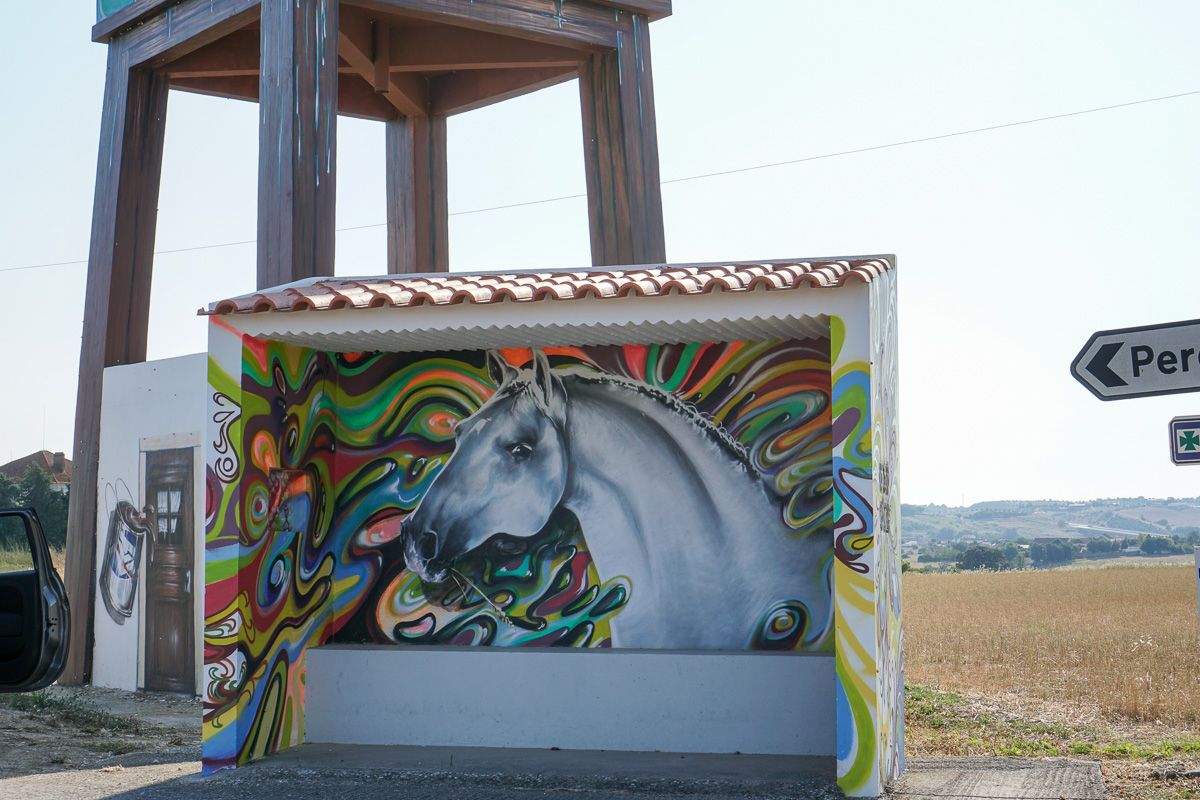 At this point, we got back on a major highway and saw this incredible gothic-style monastery near Batalha. It popped into our view suddenly, and had it not been too late in the afternoon; we would have stopped to check it out.
Neither our research nor ViaMichelin told us about it. It looked pretty significant. Unfortunately, we didn't even get a picture. It turned out to be the Monastery of Saint Mary of the Victory, built between 1386 and 1517. Worth a visit next time we're in Portugal.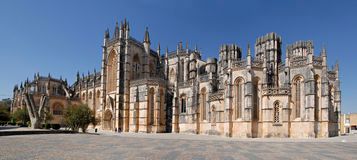 We arrived late evening in Coimbra.
Our Airbnb was much more like a hotel than our experience in Évora, where our apartment was lovely and homey.
And the area around this apartment was, hmm.....a little sketchy?
However, it was an extremely convenient location.
We wandered out at 10:00 pm in need of dinner and found a line-up at Sete Restaurante and waited for what turned out to be a fabulous meal. We happily returned to our room with our bellies full.
We awoke early the following day and walked into the centre of Coimbra.
There were some dilapidated buildings along our walk and some street art and street people. This is my jam!
We stuck our heads in one more church, not our last in Portugal. Santa Cruz Monastery is best known as Igreja de Santa Cruz, built from 1131 onwards. King Afonso Henriques chose it as his burial place, a decision his son, King Sancho I, would also follow a few years later. They are still in state here.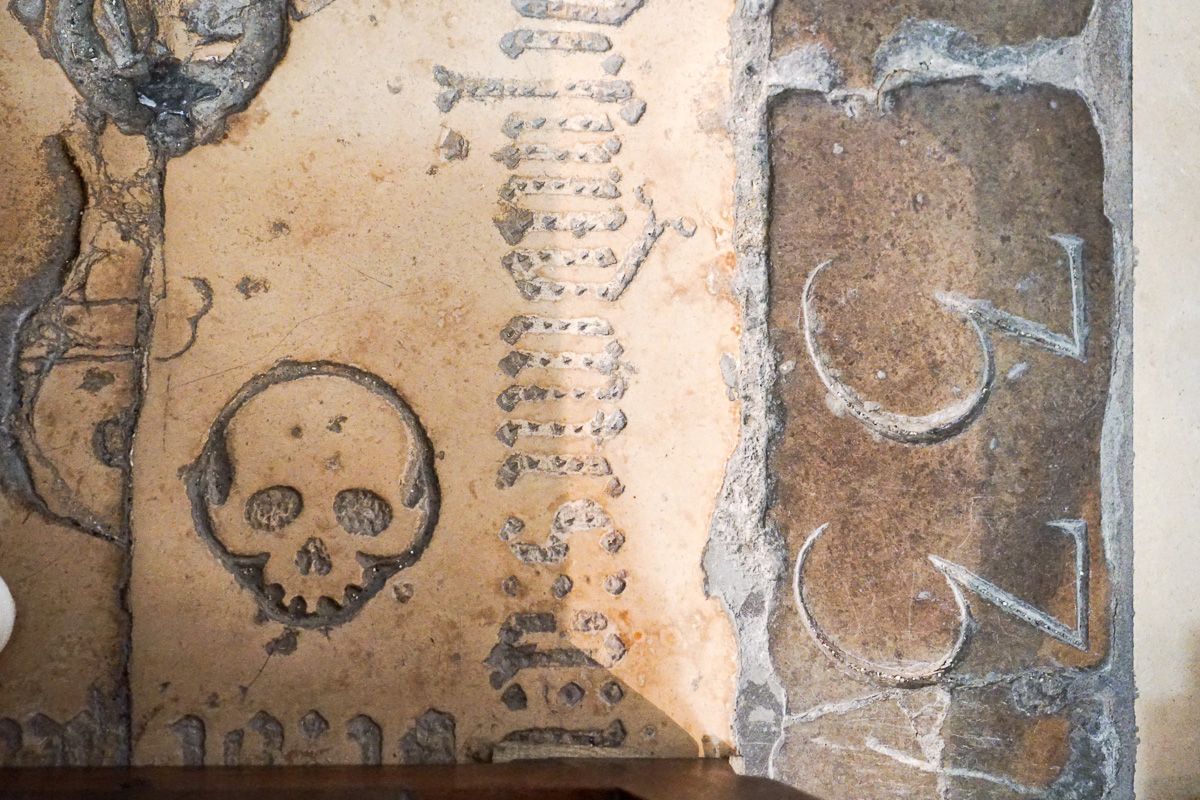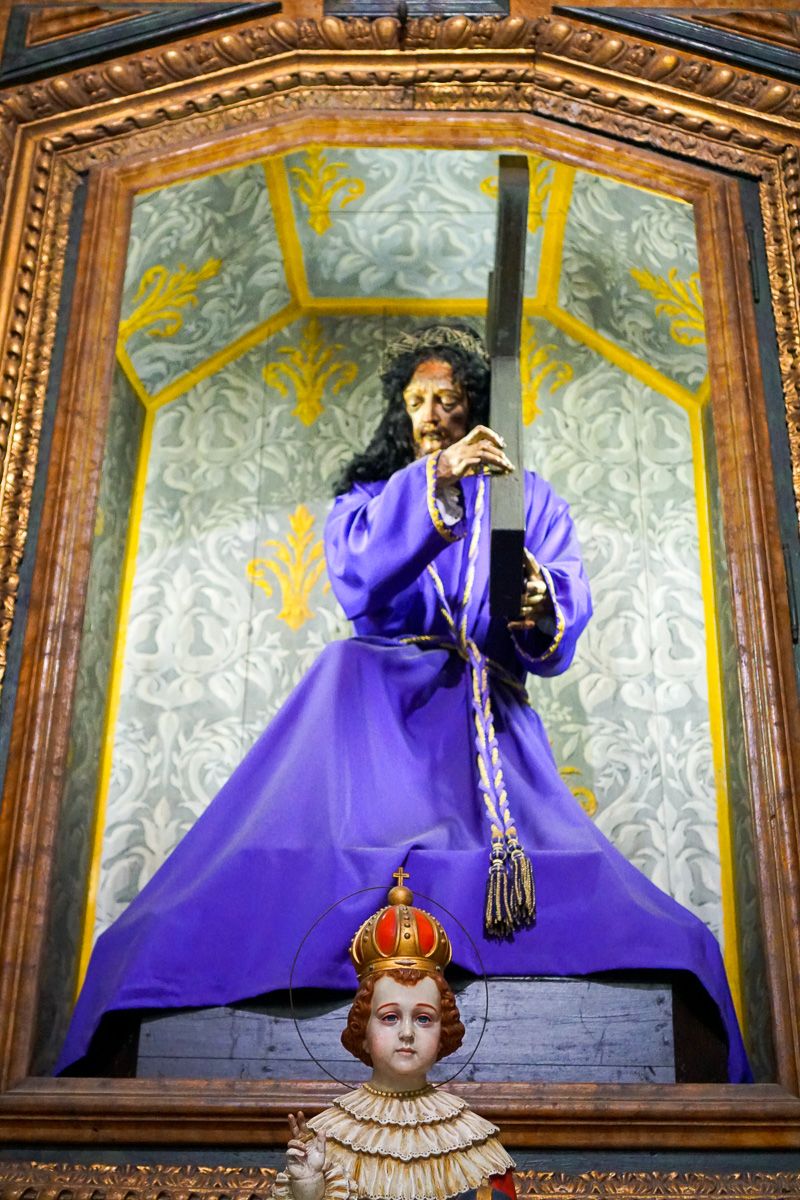 We were famished at that point and went for breakfast at Restaurant Giro.
After eating, we made our way to Coimbra Library, aka Biblioteca Joanina,  in the University of Coimbra. The University is one of the oldest in Europe and is known for the library and the Bell Tower.
The library was the major attraction that we wanted to see in Coimbra. We waited for our timed entrance with a large group of other tourists. We were then led into the outer rooms and could take pictures. No photographs were allowed in the significant part of the library. It was indeed amazing!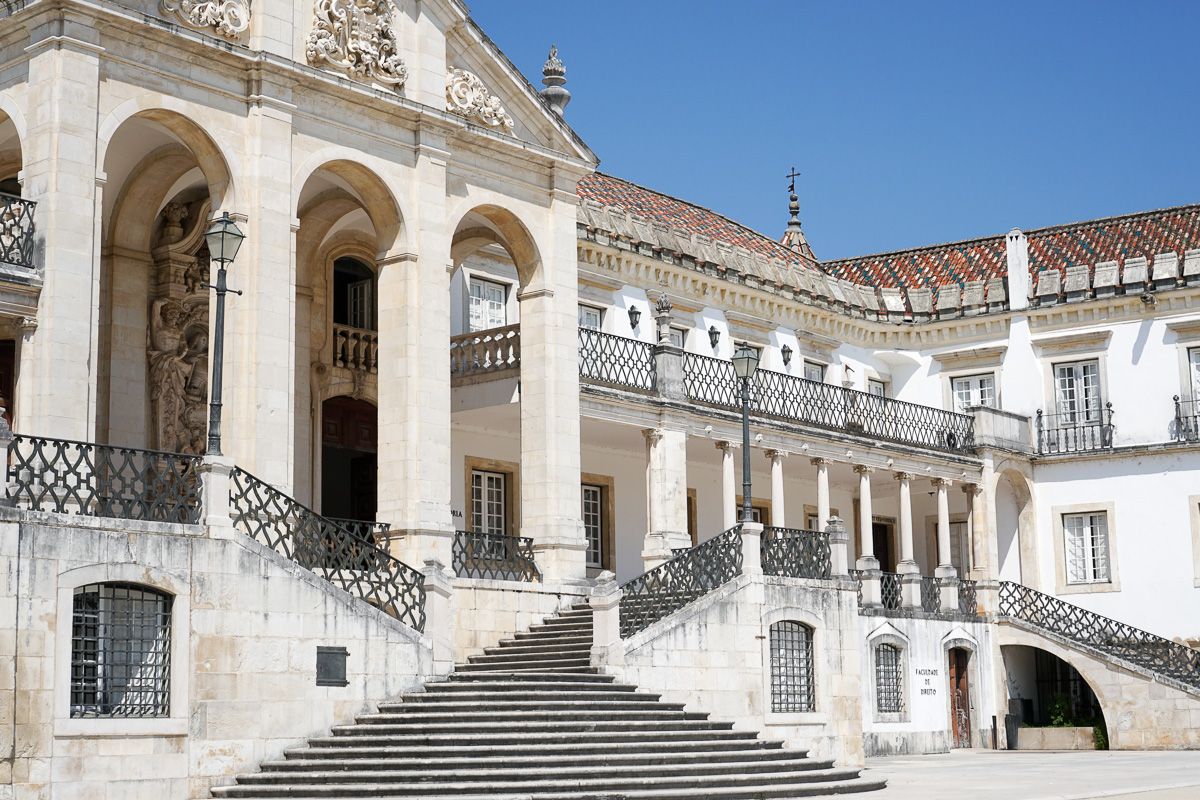 "Inside, there are three great rooms divided by decorated arches, bearing the same style as the portal and entirely executed by Portuguese artists. The walls are covered by two-storied shelves in gilded or painted exotic woods; the painted ceilings, by the Lisbon artists Simões Ribeiro and Vicente Nunes, blend harmoniously with the rest of the decoration.
The building has three floors and shelters about 200000 volumes, of which 40000 are located on the first floor."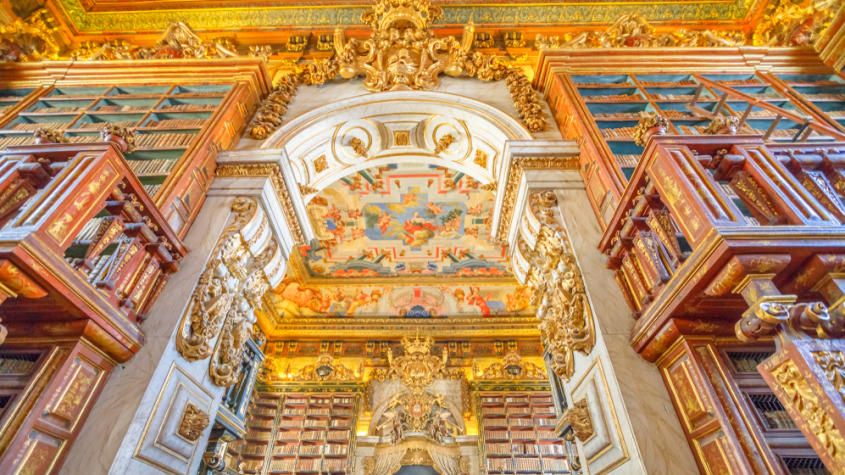 I just learned that there is a colony of bats in the library!! At night the bats come out and eat all the bugs that like to eat paper. The staff covers all the credenzas with leather pads and cleans them up in the morning. That's one thing they didn't tell us!
Once we exited,  we were back in the central courtyard. We noticed students around the University, even though it was August. They wore a uniform believed to be the inspiration for the white button-down shirt, tie, sweater, dark pants or skirt and full-length cape in Harry Potter!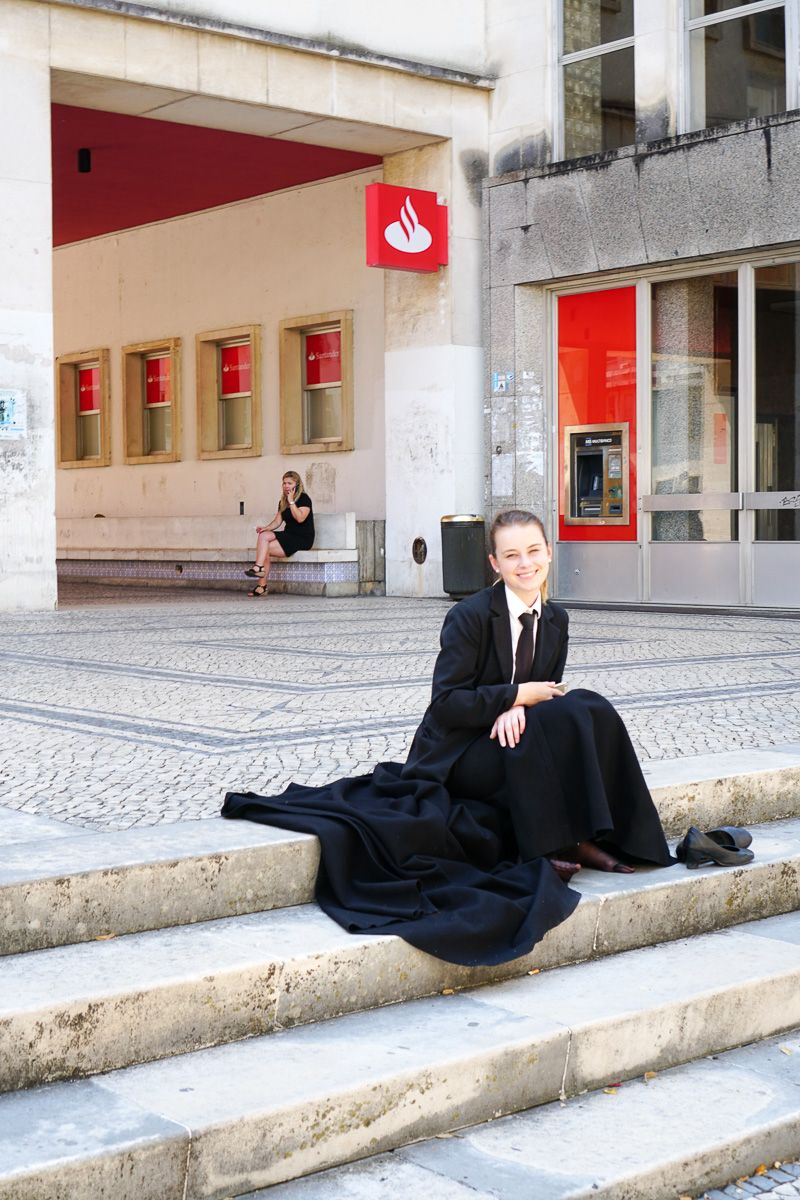 As JK Rowling spent many years living in Portugal, specifically Porto, only an hour and a half north of Coimbra, it's entirely possible.
We were DONE for the day, other than a quick stop for sangria and beer and later dinner. We had been travelling and exploring non-stop for days in blistering heat. We were exhausted.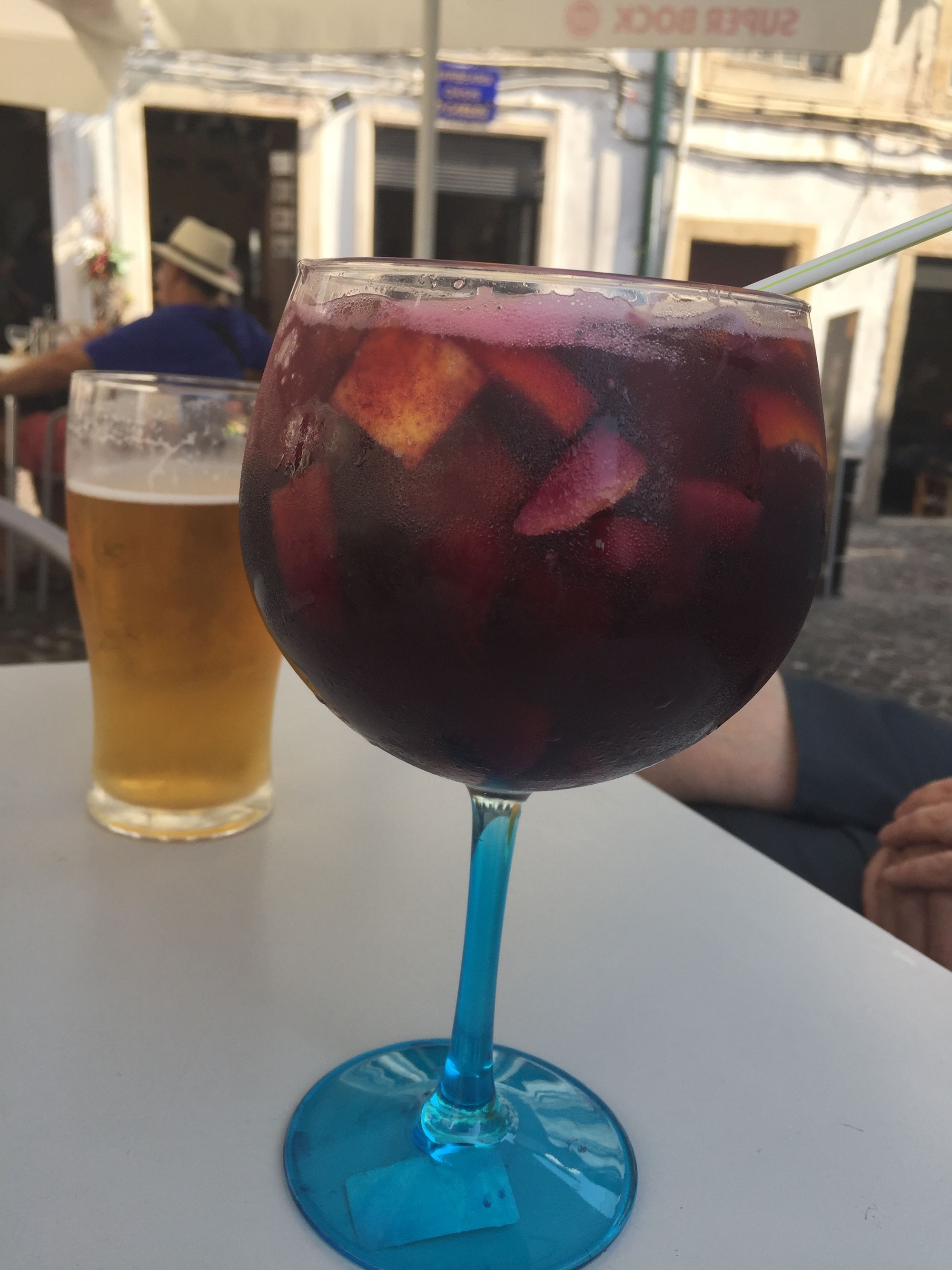 Once it cooled down some, we resurfaced and had dinner at Dux Taberna Urbana.  See the pictures below. Once again, we lucked out with a delicious meal. Tripadvisor was not letting us down.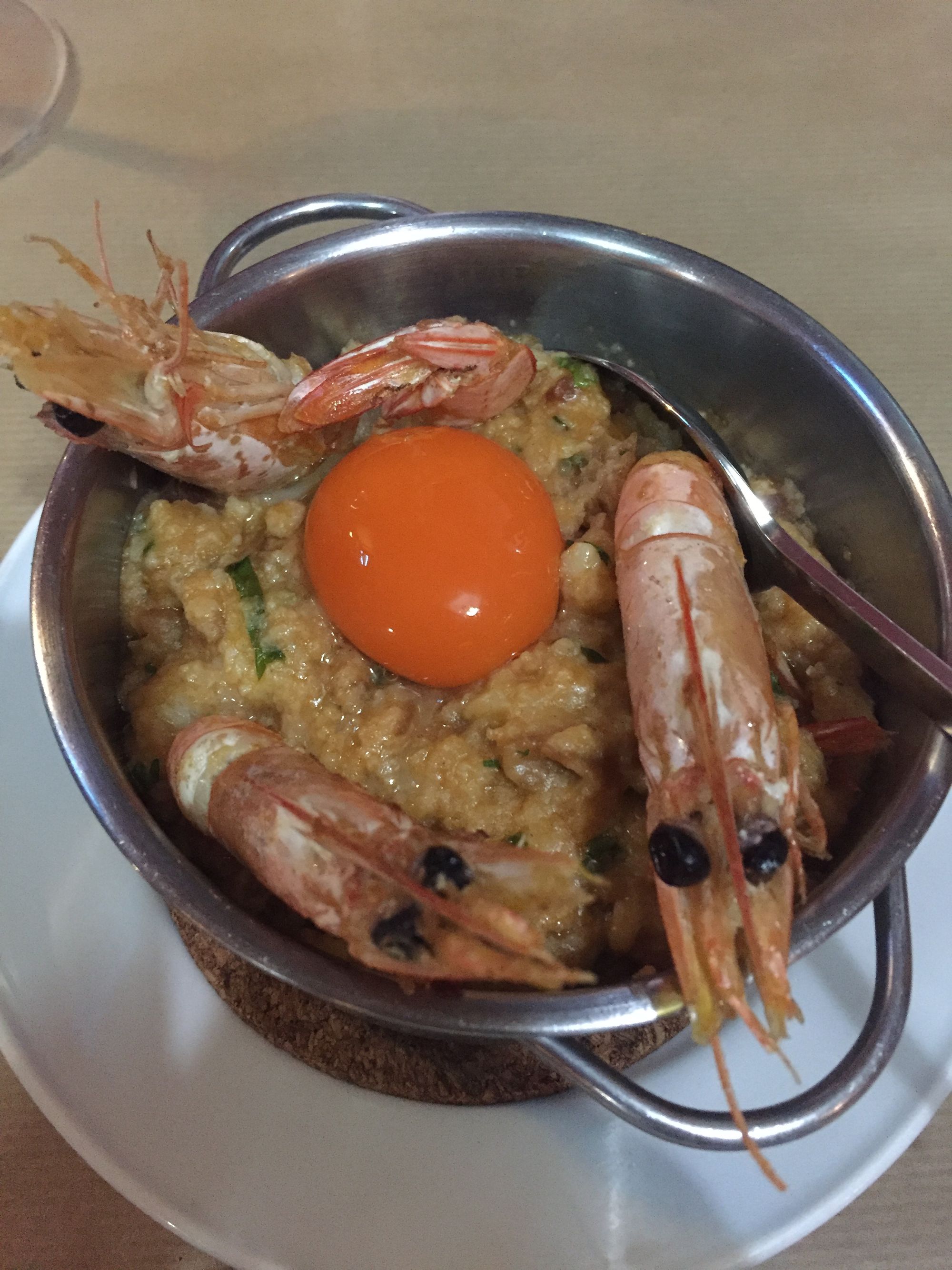 Time to sleep, as the next day was another travel day. Off to wine country.
Until next time.......