What do Bordeaux, the Okanagan, Medoza, Napa Valley and Douro Valley all have in common?
THEY'RE WINE COUNTRY!!
And that is why we were off to Douro vinhateiro (vine-land) next, Portugal's answer to wine and port.
We hopped into OLF and, off we went. ViaMichelin was still challenging us. She wanted us to go down a very steep old road ....we declined to do so; we weren't sure if OLF would make it back up. I could see the ruins she tried to take us to, but so be it.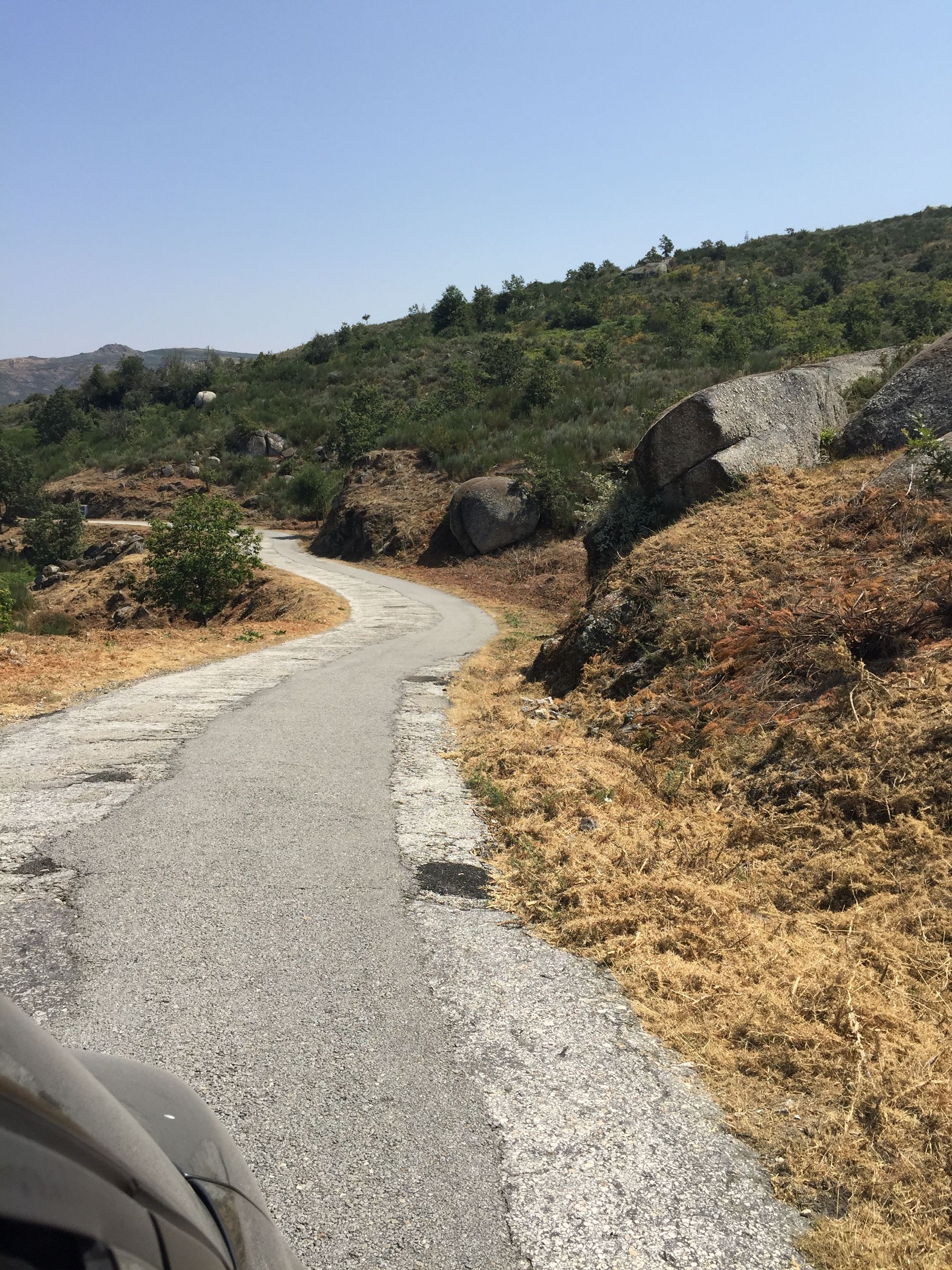 We had learned about a local farmer's market in Viseu, about 95 kilometres from Coimbra, so we decided to check it out on our way by.
We go to a lot of farmer's markets. It's one of the things we do - at home and when we are travelling. On arriving in Viseu we struggled to find parking. Good, we thought, this is going to be a great market!
It was good to get out of the car and stretch our legs. We were surprised; it felt very much like a Mexican market to us. Very ramshackle with different size tents and sunshades covering the tables.  There were knock-off designer shirts, live birds and chicken for sale, and open barrels of beans and legumes like you see in Mexico. There was also local produce, baked goods and handmade crafts, just like every farmer's market in the world! Our big purchase was a bag of dried peri-peri peppers! John loves to cook and had been looking for them. So we scored!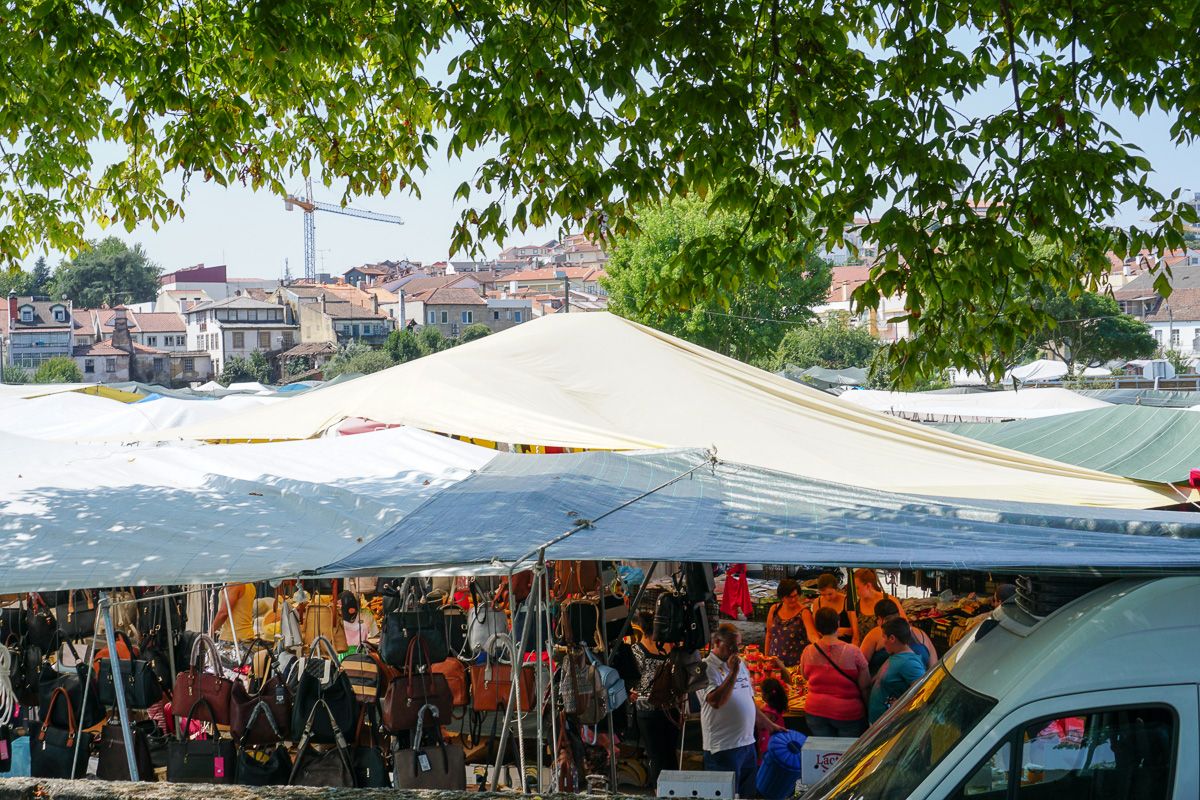 Then back in OLF for another 95 kilometres to Pinhão.
As we entered the valley, we saw some spectacular landscapes, which, luckily, we continued to see during our days there, as it's challenging to take pictures when you're driving the car!
The valley was very hilly, and the road along the Douro had long dropoffs. You really didn't want to get too close to the edge.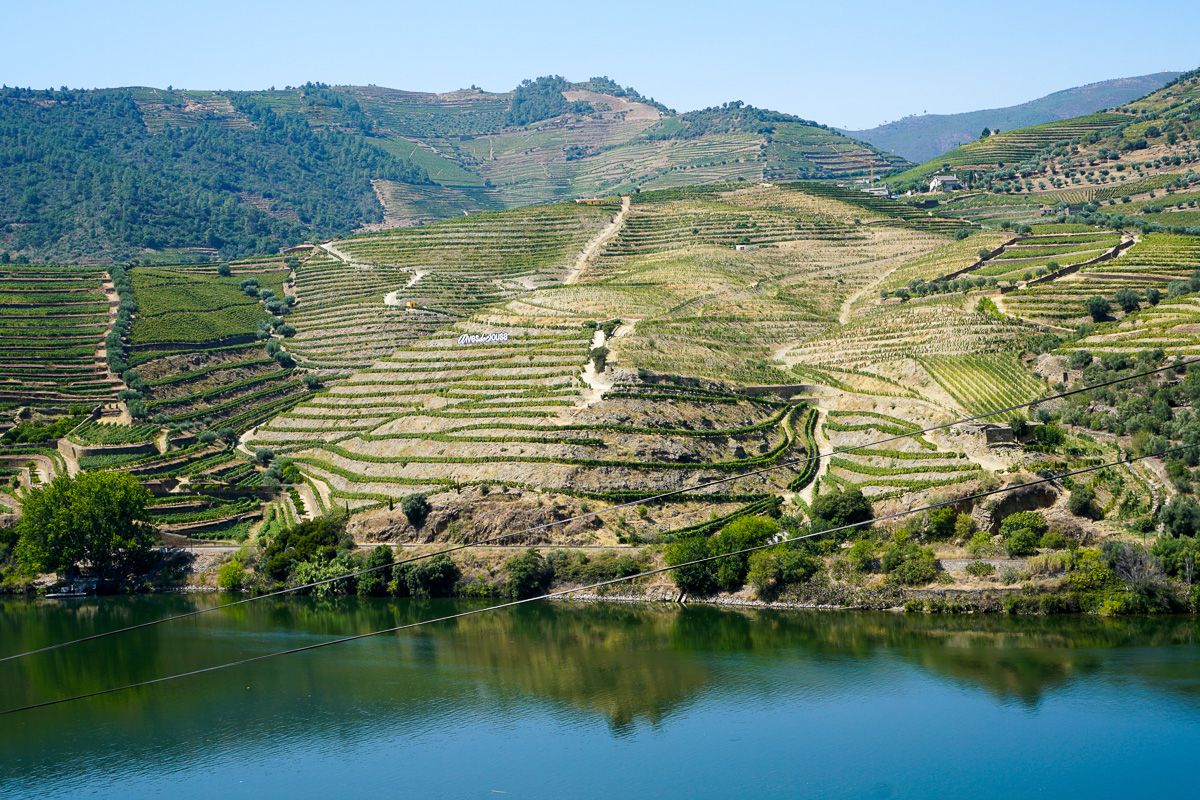 Pinhão is a tiny town that a tourist train stops at, bringing many tourists from Porto. The train station itself is worth a visit just to see the twenty-four beautiful blue exterior panels that tell the historical story of the community. The three thousand and twenty-four Aleluia Ceramicas tiles in those panels were added to the 19th-century station in 1937. The panels show the various stages of Port wine production in the area.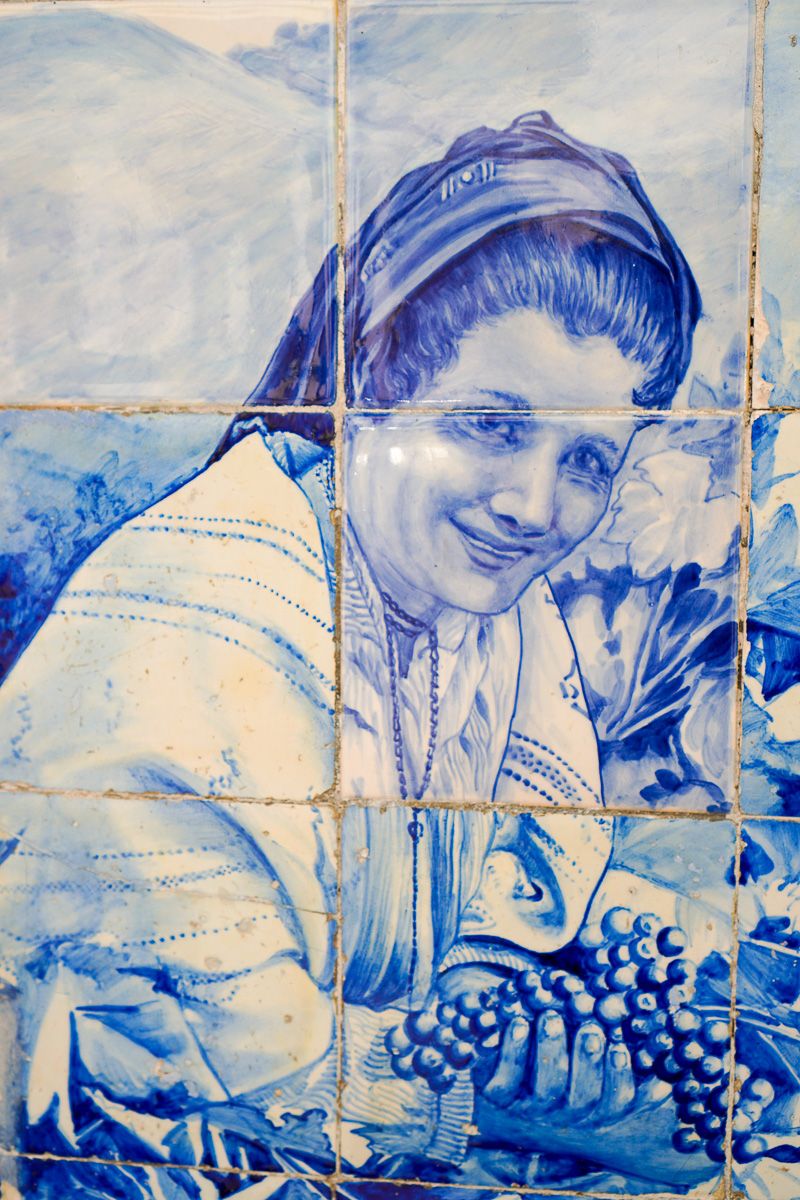 There are also large, flattish riverboats that arrive daily, bringing even more tourists. We were advised that over a million people visit Pinhão yearly - but the infrastructure was not set up to accommodate that many. Locals enjoyed the fruits of tourism but expressed concern.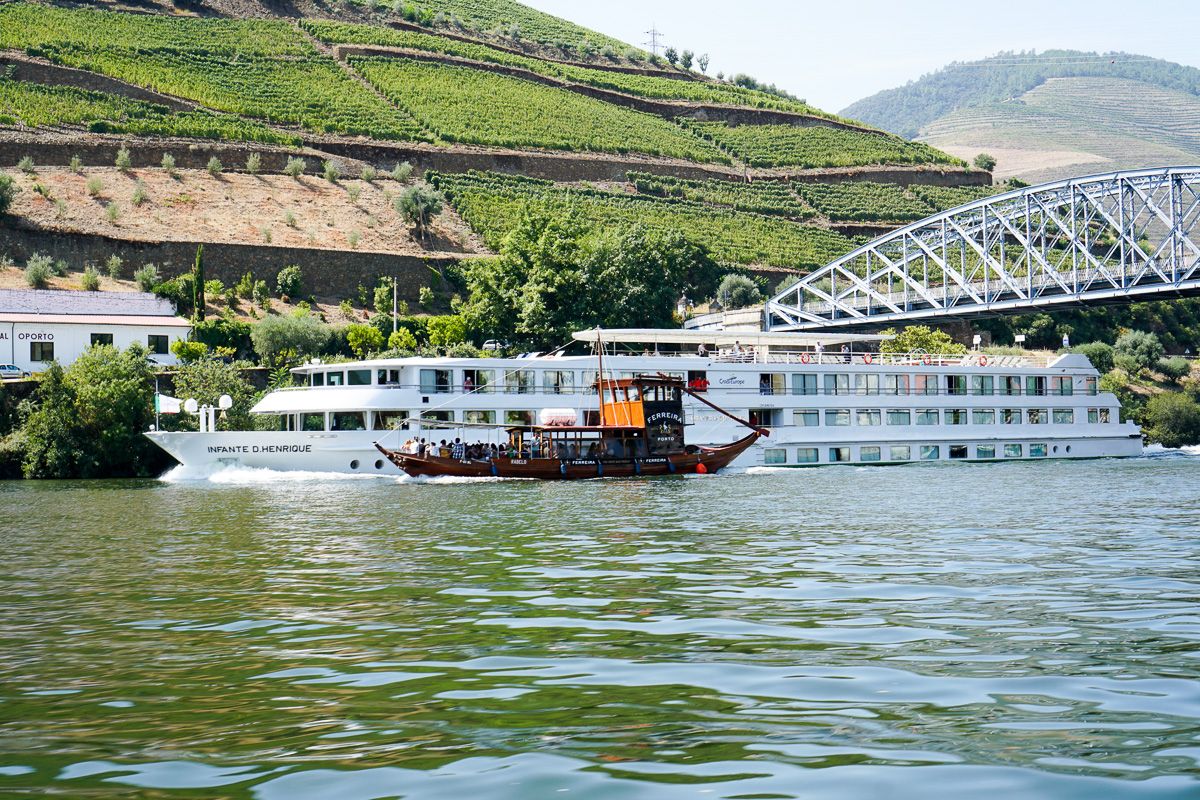 We stayed at a lovely Booking.com accommodation called Casa Botelho Elias. It was small, funky and cute. Some reviews mentioned that the stairs were steep to get up to the hotel. I guess they were and could be a problem for people with agility issues. We might have more trouble now, after Covid, as we were in better shape then. The location itself was very central. We definitely recommend it.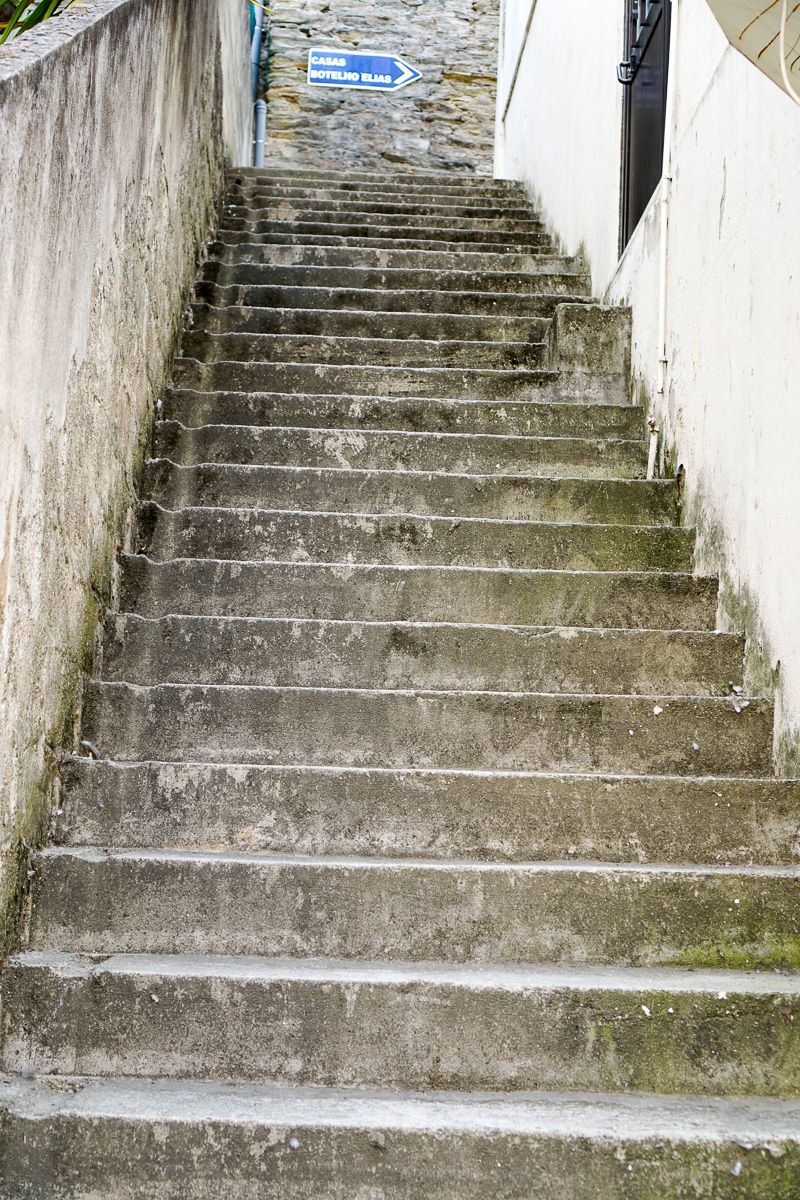 We really enjoyed Pinhão. It was right on the Douro River, and the scenery was spectacular with vineyards and olive trees covering the surrounding hills. The reflections off the water often took my breath away.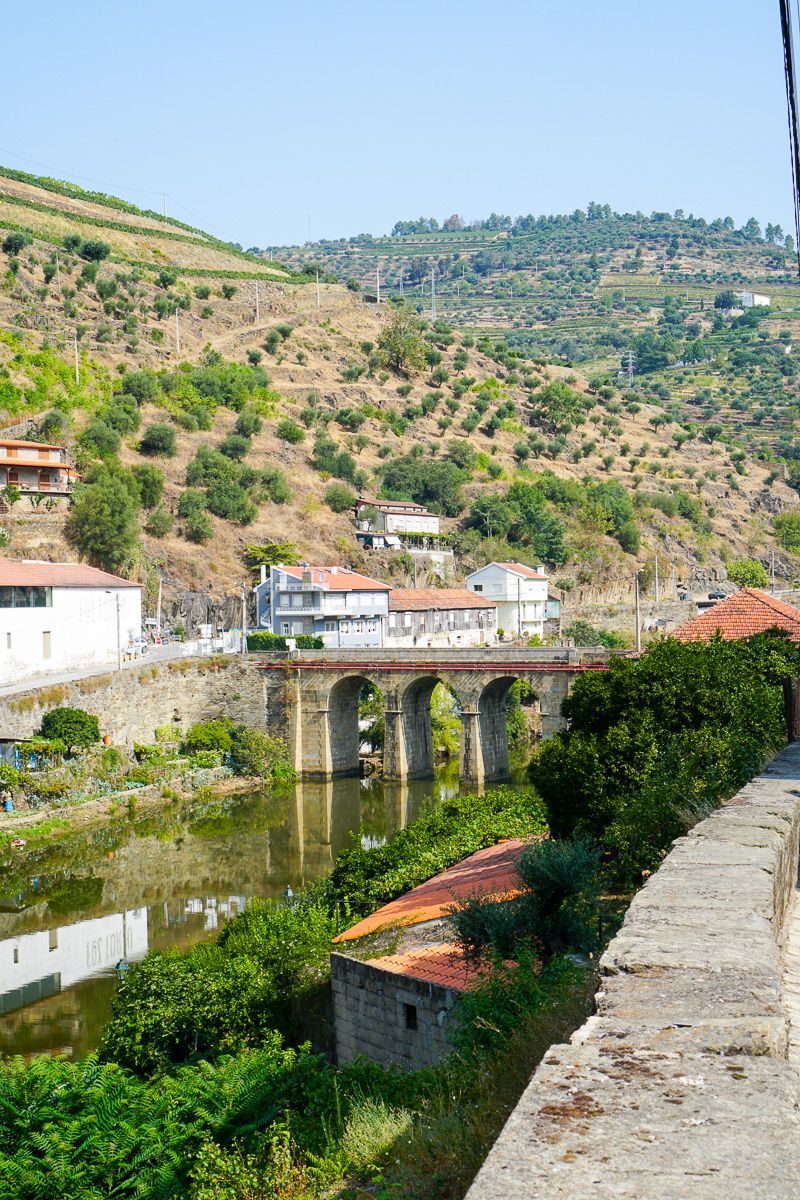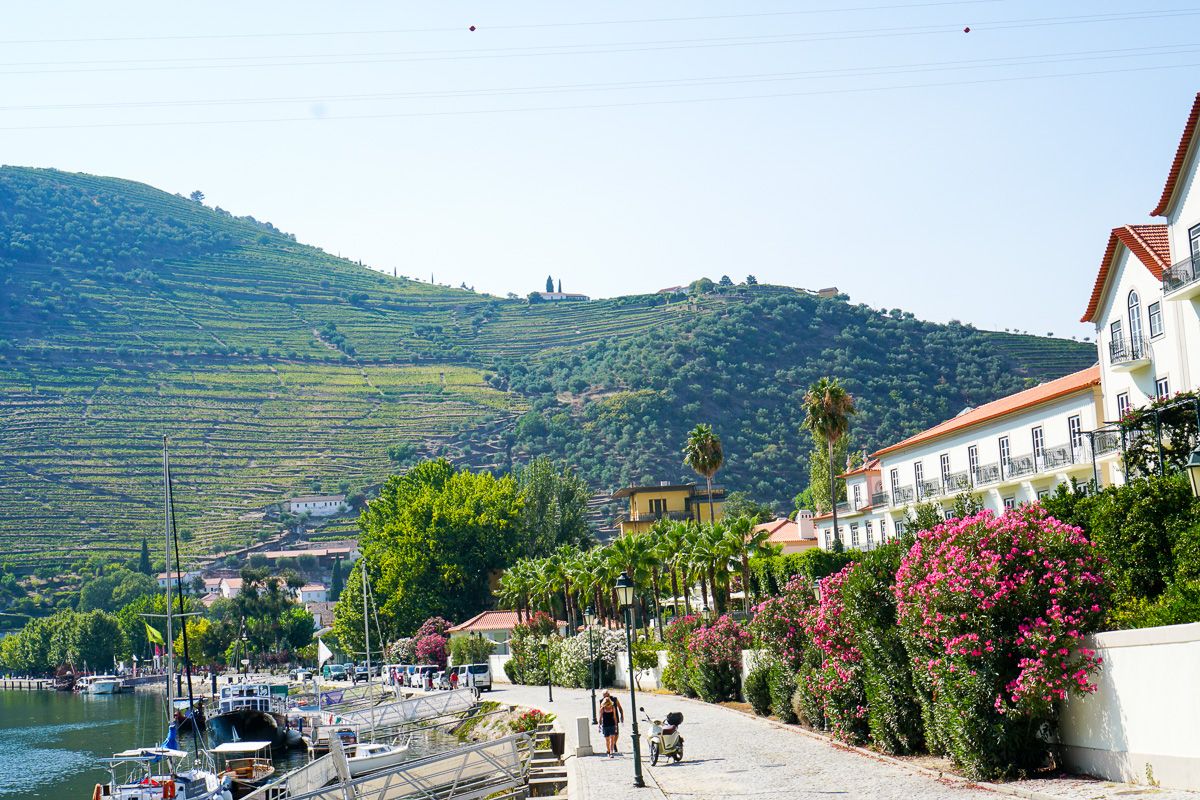 All around the area were wineries and vineyards. We spent one day on a tour that took us on a boat ride down the Douro and to a few wineries in the Valley. We had a lovely day with Jorge, our guide and two interesting Australians, who now live in Dubai. We visited three quite different wineries.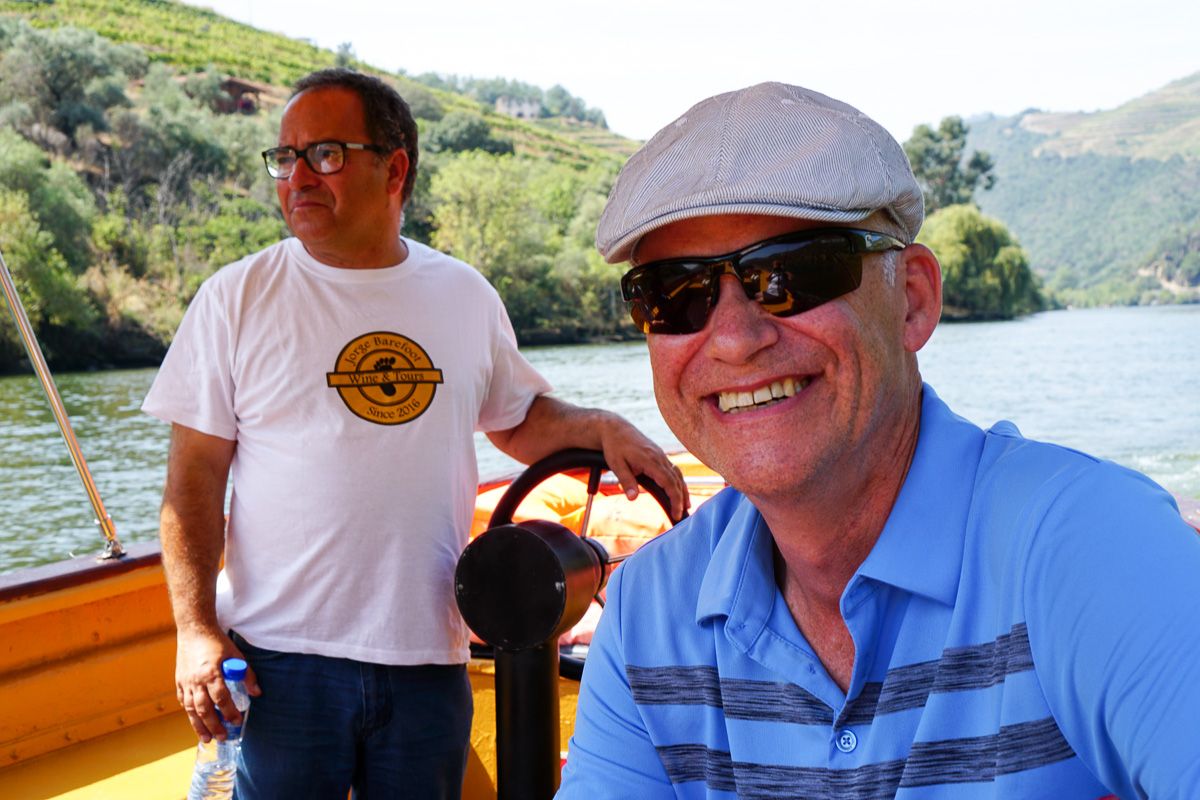 The first was a wine and olive oil co-op and museum, where a guide explained the old way (before 2001) of making wine.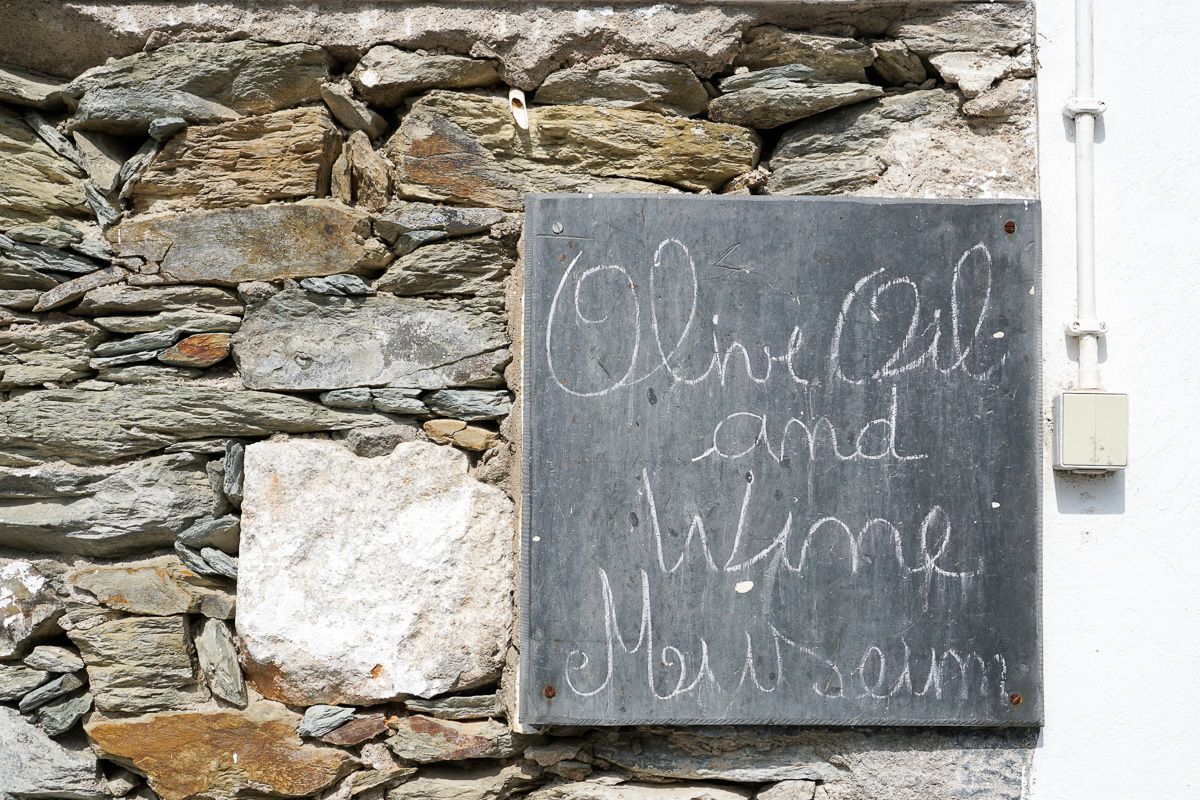 The second was a very old family winery, where we had lunch, and Jorge described the old equipment and the process.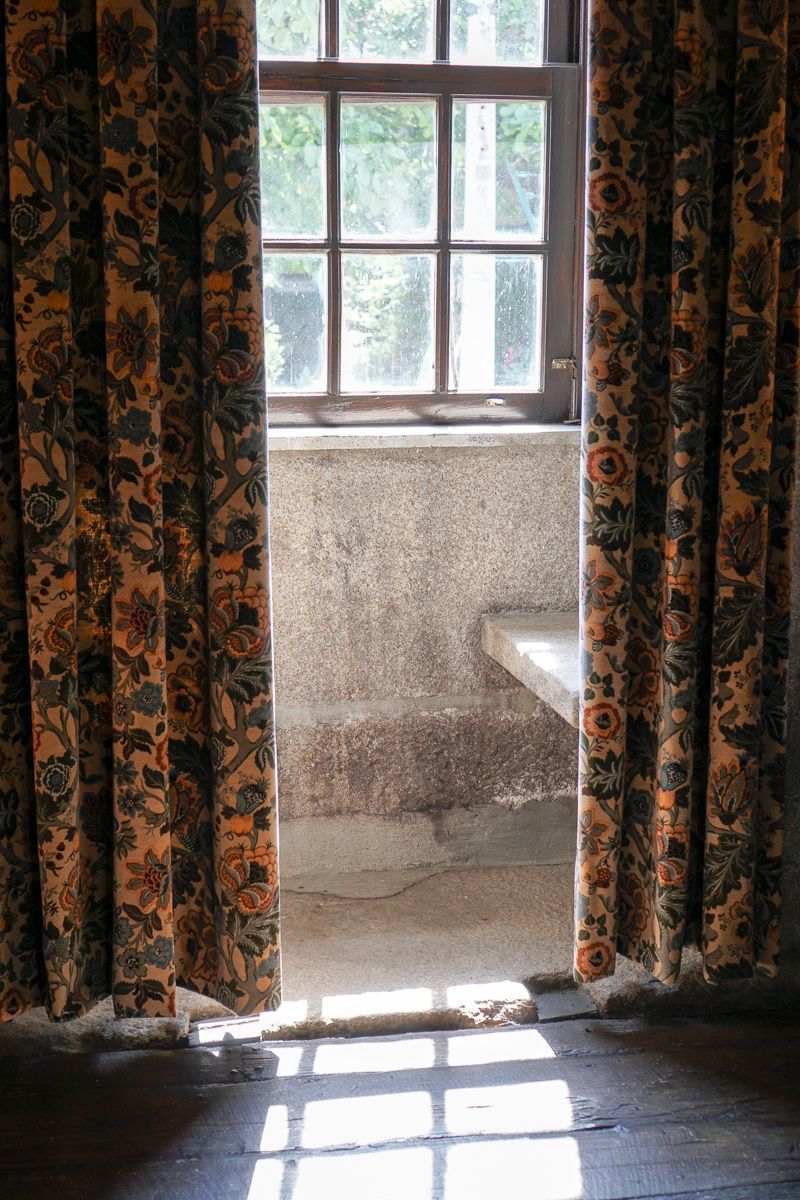 The third was a wine and port vineyard where they were using much newer equipment.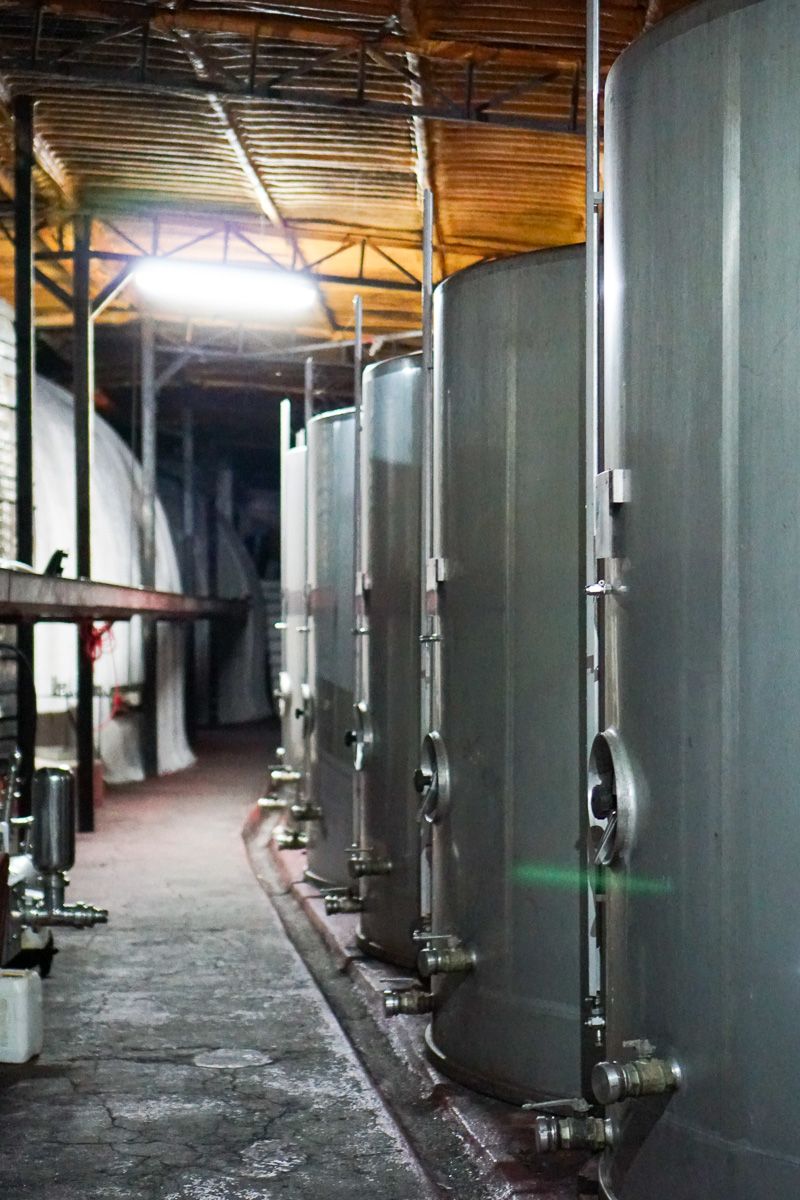 The wineries were quite far from each other, which allowed us to see the Valley from very different and high perspectives. The roads were generally very narrow and windy. This gave us some time to recover between tastings.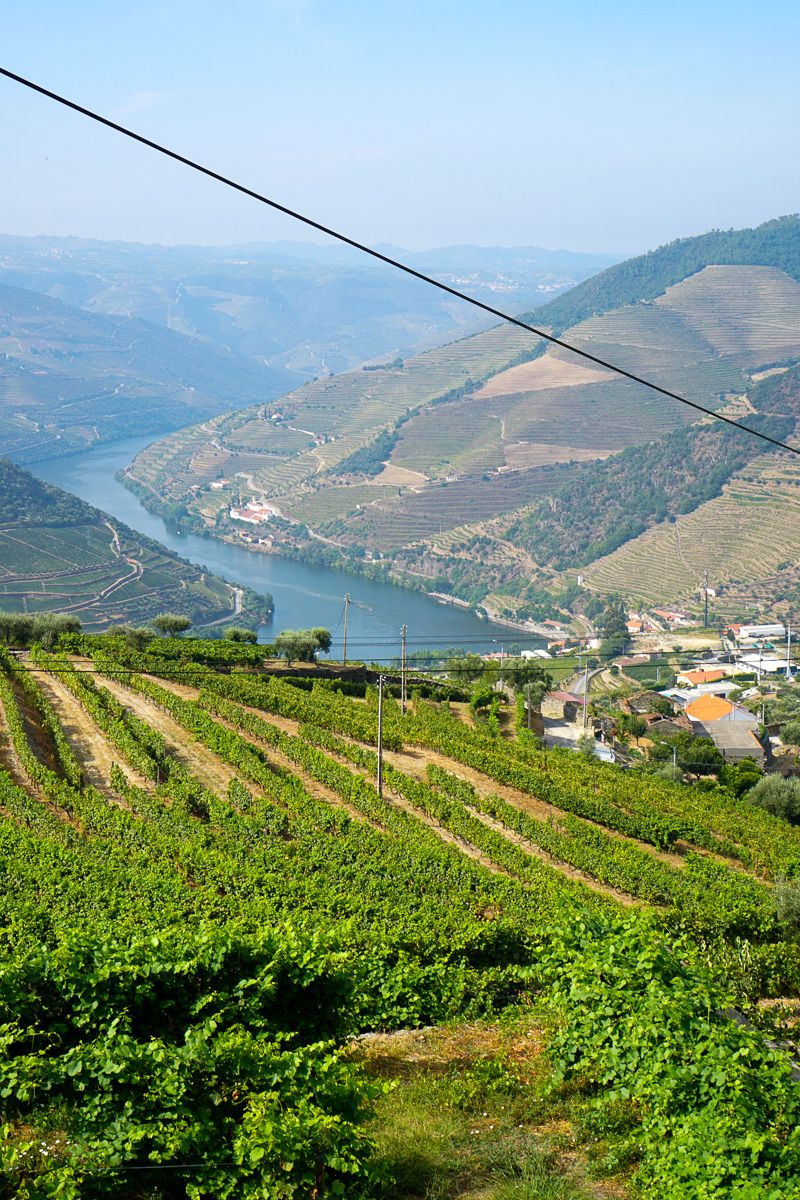 It was a delightful day. We really enjoyed our companions, Jorge was informative, personable, and the wineries were fascinating. Oh yeah, and the wines and the ports were delicious.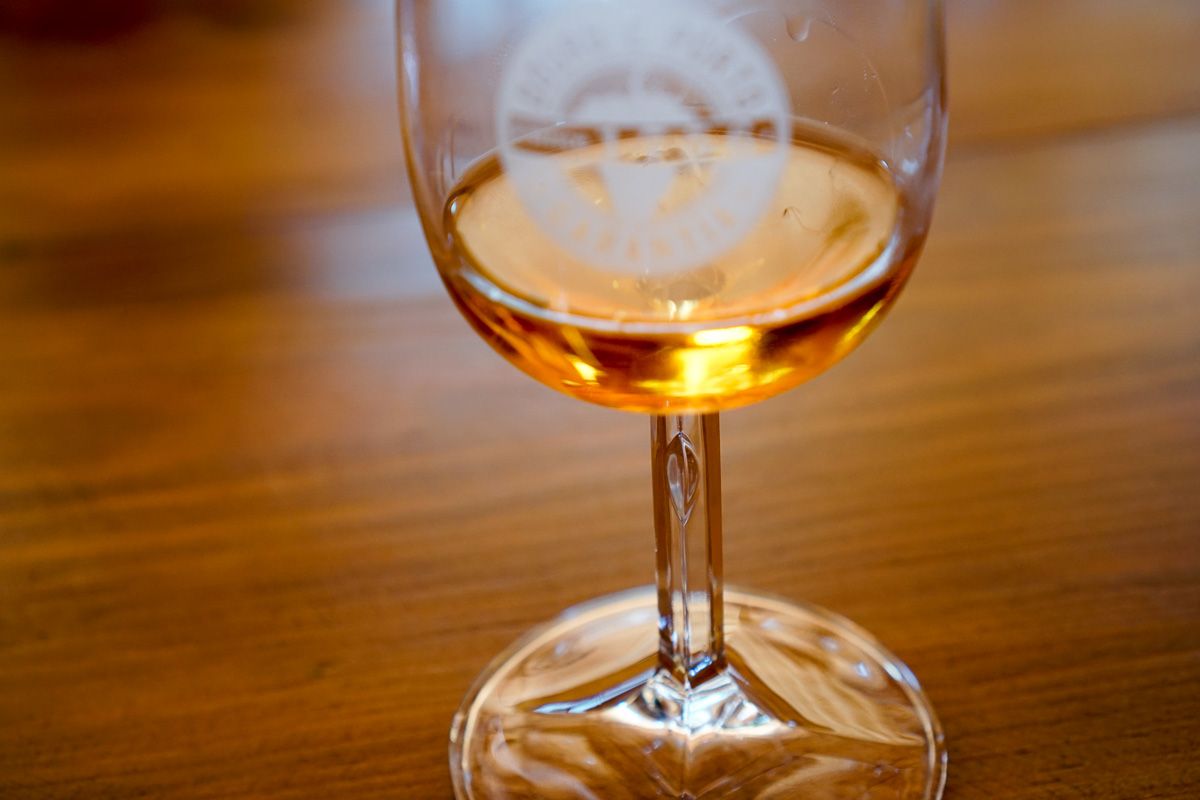 During the tour, we were on standby, as my daughter was in labour with her second child. Our granddaughter entered the world the next day in the middle of the night!
IN addition to the tastings, we made sure to sample the local wine at EVERY meal (well maybe not breakfast). Then we discovered a new summertime drink while in Pinhão, at the bar below. White port, soda water and mint. Try it! It is one of the most refreshing drinks you can have in that heat.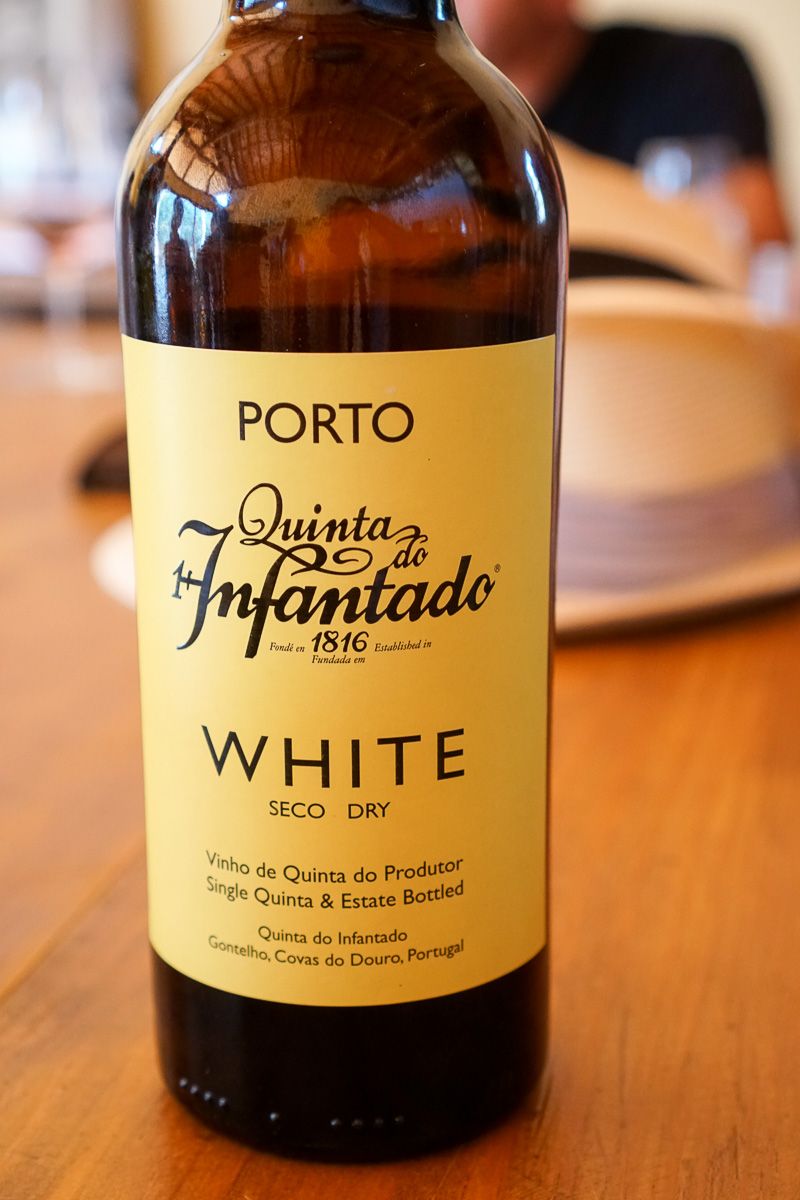 Our trip was winding down now. There was only one more stop on our journey; we had to get there quickly, as the car had to be there by noon on the day we left Pinhão.
Stay tuned for the next episode about one of our favourite places in the world - Porto!
Until next time......