From Lisbon, we headed by train to Sintra, which took about an hour. Make sure you don't get off at the wrong station! We got off at the  Portela de Sintra station, which is the station before Sintra Station. We had to walk half a kilometre in the heat to the Sintra Station and then from there an uphill climb to the old town with luggage. My back and feet were sore once we arrived.
Sintra is a lovely little town that primarily caters to tourists who arrive to see the historic sites in the area, of which there are plenty.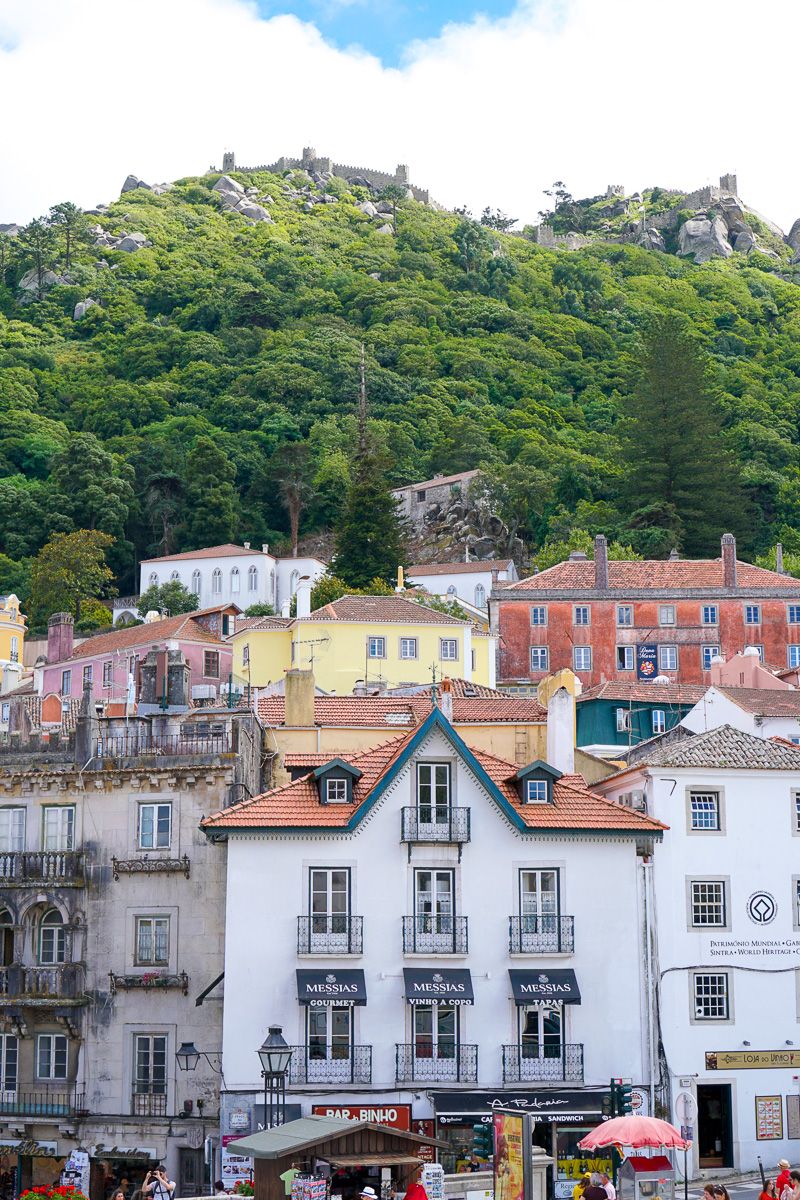 You can stay in the new part of town near the train station, but we stayed in a pretty basic but quaint Airbnb in the old town, which served our purpose and our price point of $100 CAD a night. The location was excellent as it was right in the middle of all the action. We were concerned that being over restaurants would be a problem sound-wise, but we were probably so tired from all the touring that we didn't notice it.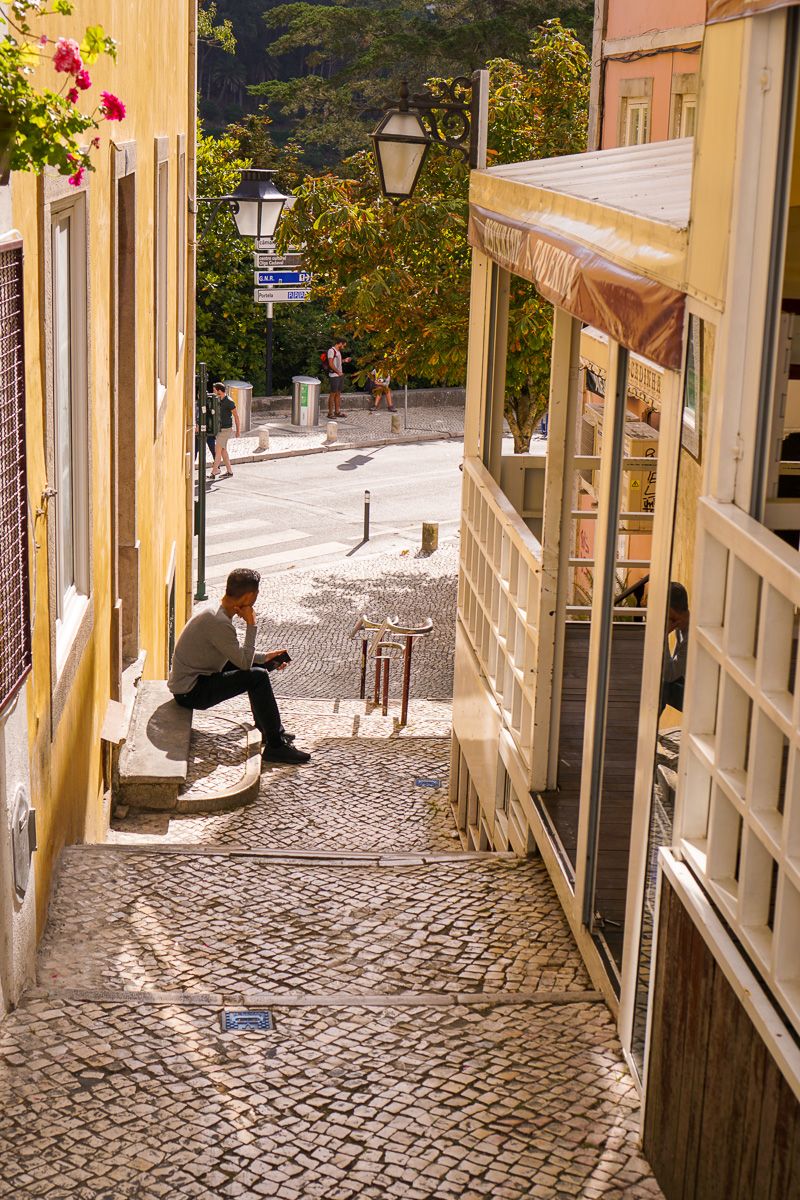 We spent the arrival day walking around Sintra, getting our bearings and relaxing. We mistook the Town Hall for one of the castles - given its appearance.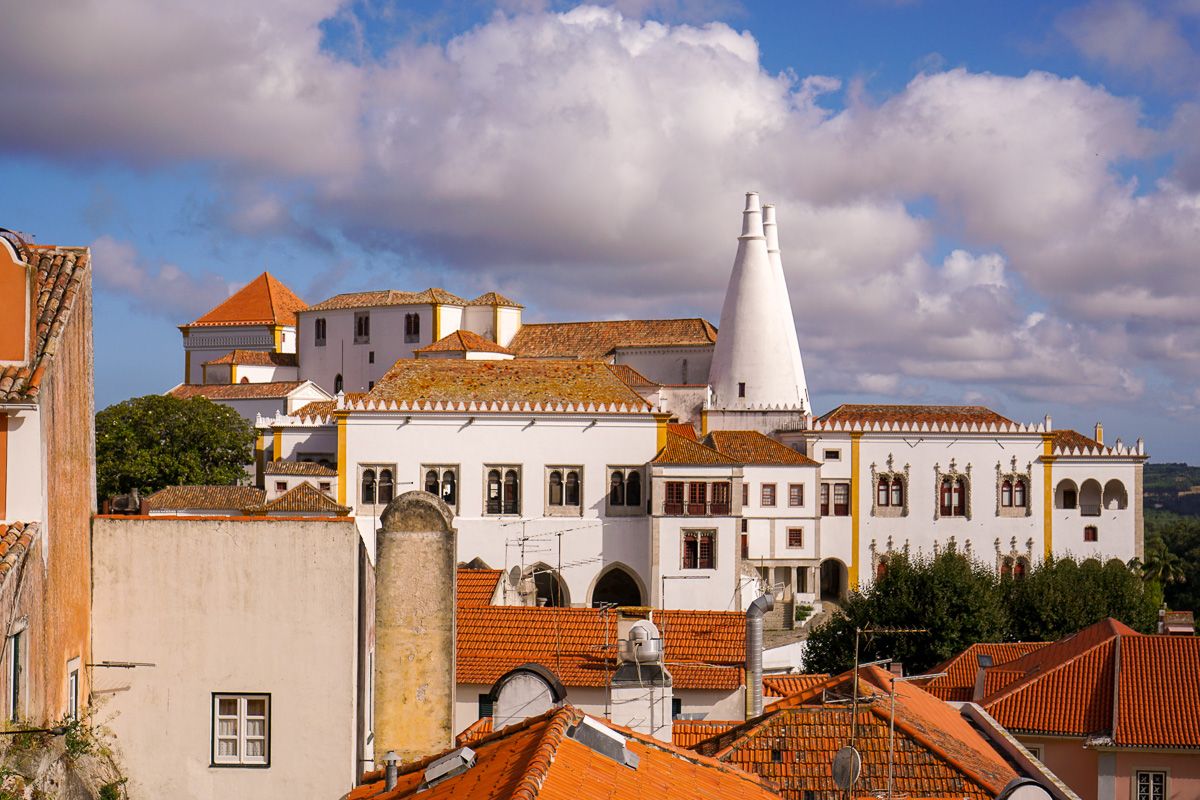 You CAN make this a day trip from Lisbon and see some sites, although it would be difficult to see everything - especially in peak tourist season.  I thought it would be more enjoyable to spend a couple of days. Being August, the attractions were all jammed, the line-ups were long everywhere, so it was good we had the time to see what we wanted to see without rushing.
So what is there to see?
So many choices. There are two competing 19th-century Palaces - Quinta de Regaleira and Pena Palace contrasted with a medieval Moorish castle, Castelo dos Mouros!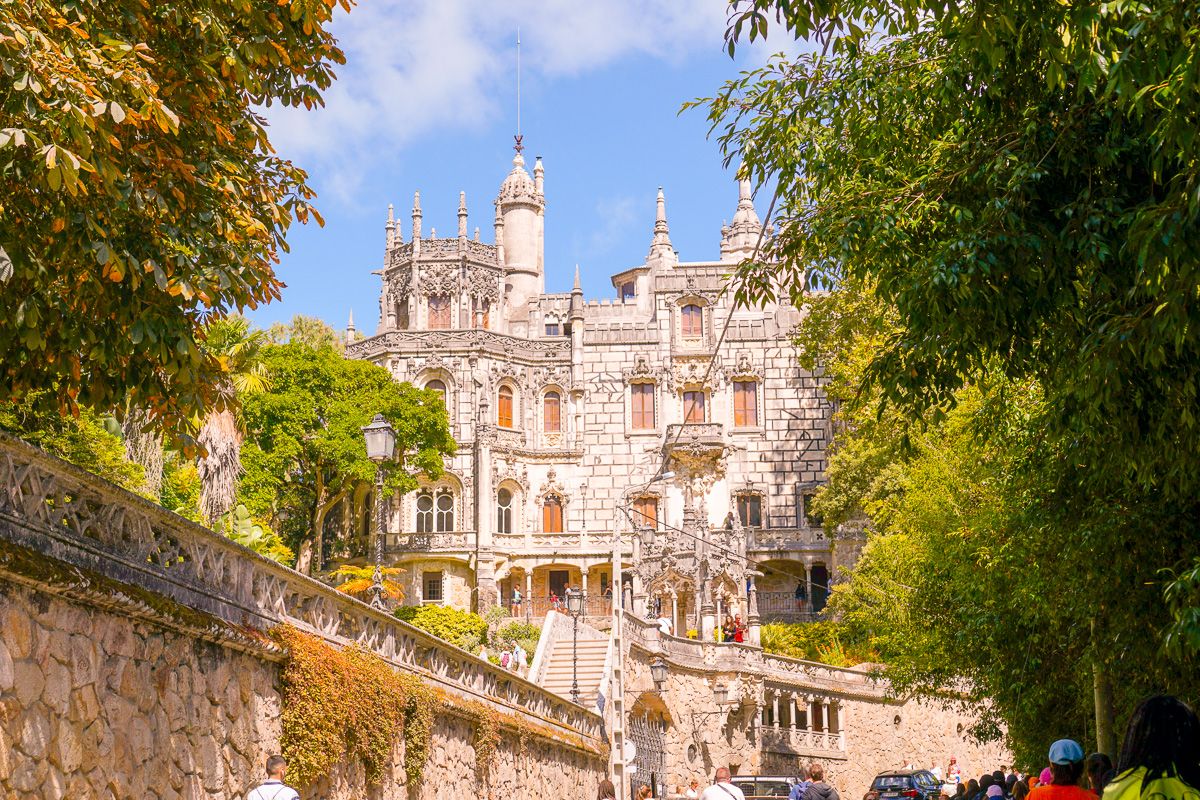 Quinta de Regaleira was built in 1892 by a wealthy Brazilian mining owner fascinated by the Knights of Templar and Freemasons. It is one part of the Sintra UNESCO World Heritage site, including Pena Palace and the Castelo dos Mouros.  We spent most of our time inside, but the outside has "lakes, grottoes, benches, fountains, and a vast array of exquisite constructions." The Palace is pretty unbelievable inside, as you can see by the pictures below. We were especially intrigued by the dining room decor. Vloggers Kara and Nate spent time around the estate, which you can see here. Entry tickets cost about $13 CAD.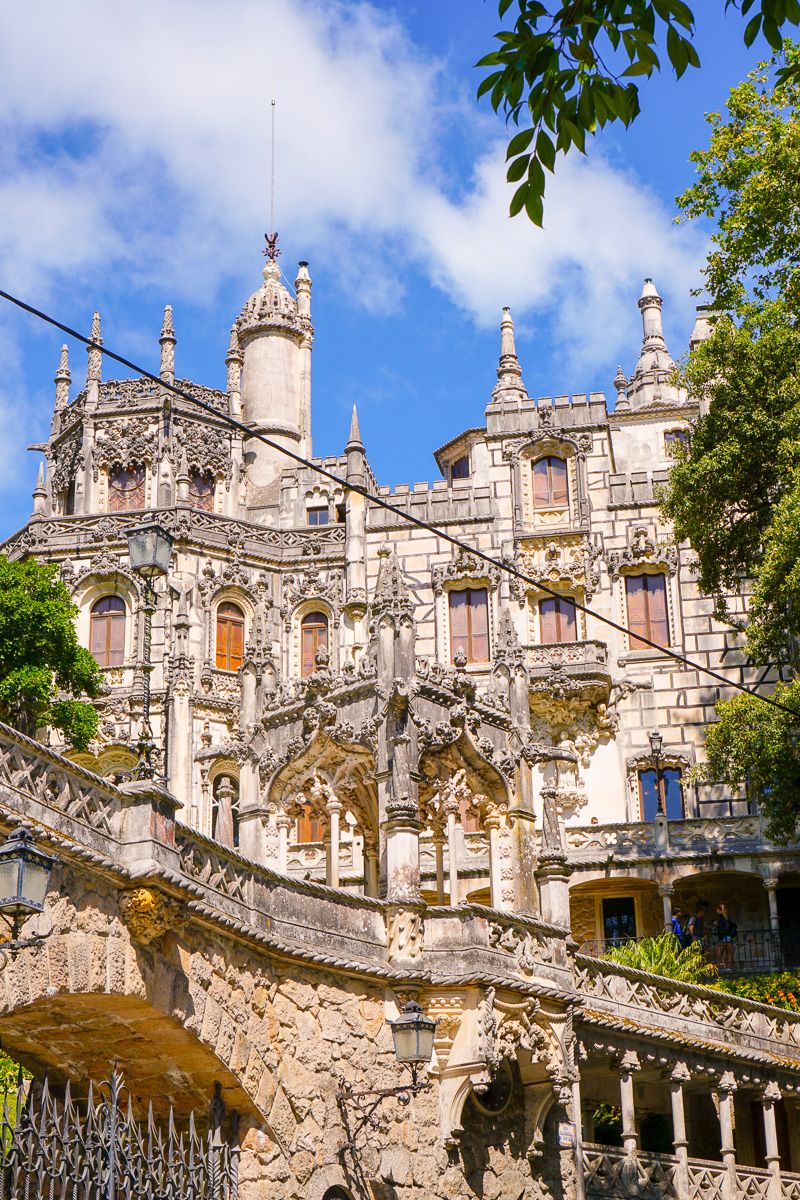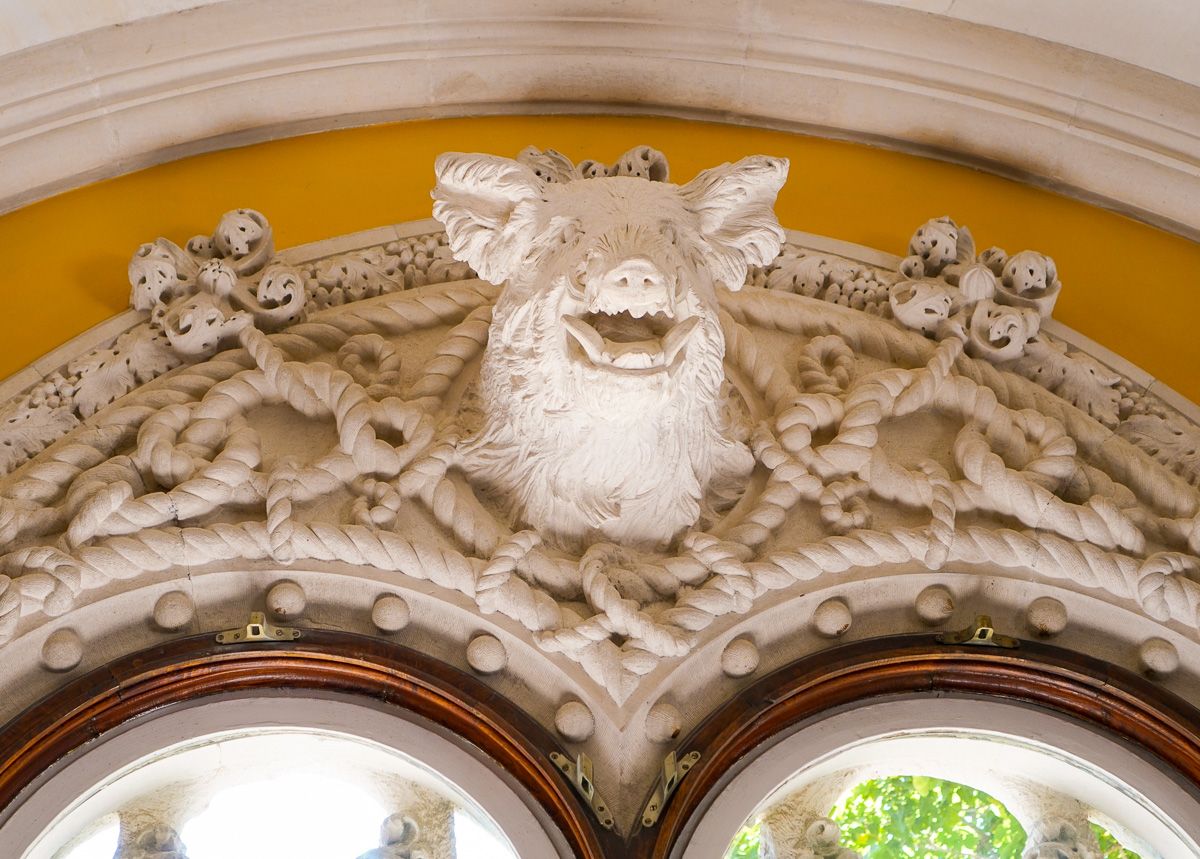 Next on the list was Pena Palace. We decided to take the bus up the hill as it is very steep. On this day, a trip that would typically take 15 minutes took over an hour due to bumper-to-bumper tourist traffic, so we're not sure that it wouldn't have been faster to walk though the heat was a significant deterrent.
We arrived first at the Castelo dos Mouros, built in the 8th and 9th centuries. It is awe-inspiring and worth taking the time to see.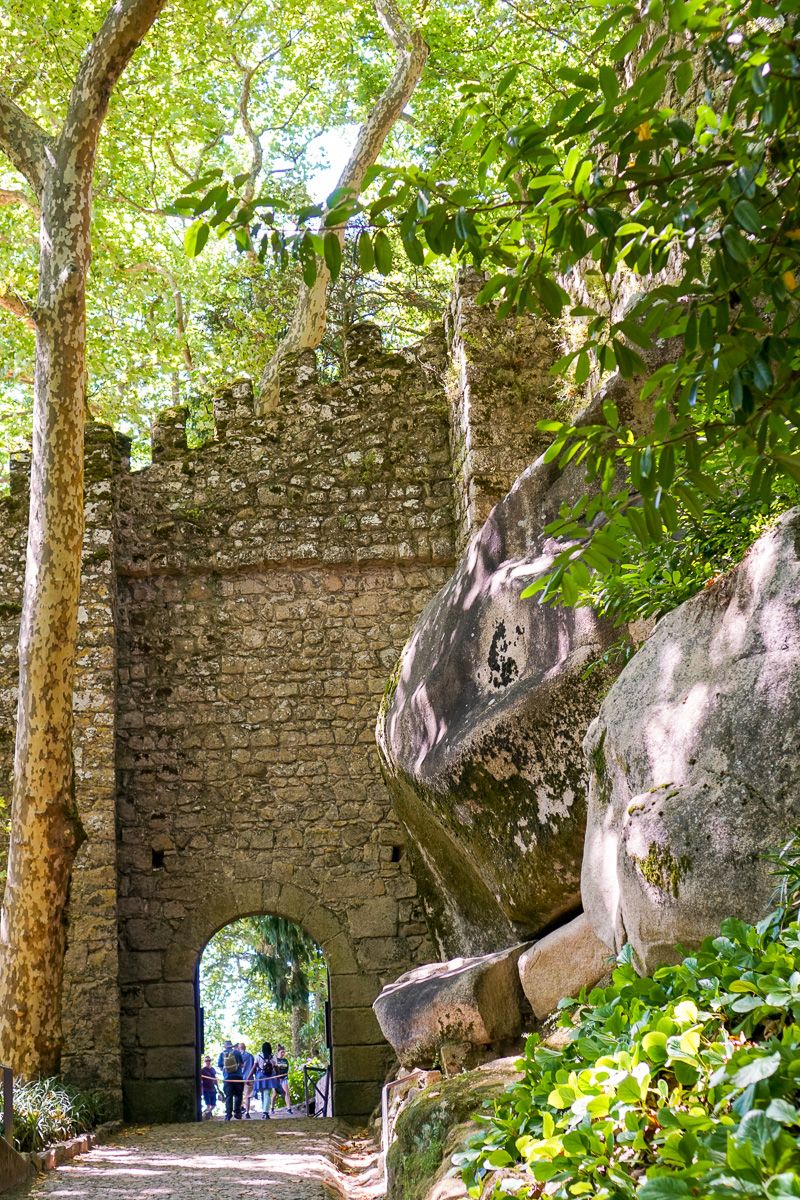 Be careful here (and elsewhere) - as this was where we were pickpocketed. Someone managed to get my wallet out of my purse, and we only became aware when the wallet was returned to us by a stranger.  We were fortunate as our passports were still in the wallet and the only things gone were about €100 and a backup credit card. As I watched the castle flag flutter, we called the credit card company and quickly cancelled the card—another reminder of how important it is to be very aware of your surroundings at all times. We felt very fortunate to get our passports back.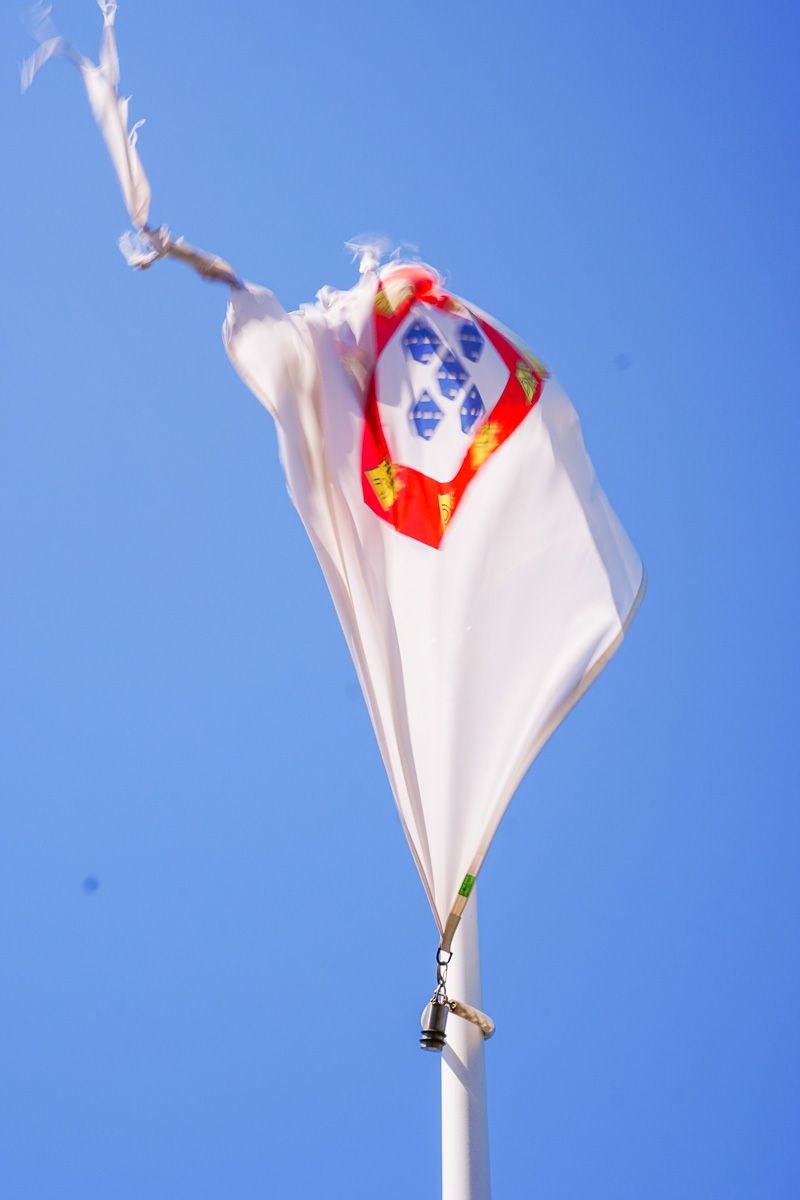 We then walked the 350m to the Pena Palace.
Very colourful outside, the 1854 Pena Palace is just as magnificent inside. Pena is visible from Lisbon on a clear day, and rumour has it that Walt Disney took this Palace as his inspiration for Disneyland. Every room was completely different, and I was especially fascinated by the variety of designs on the ceilings. You can also get a ticket to attend the Palace at night - which I imagine is quite impressive, but we took a pass, as the sites, people and the heat had tuckered us out for the day.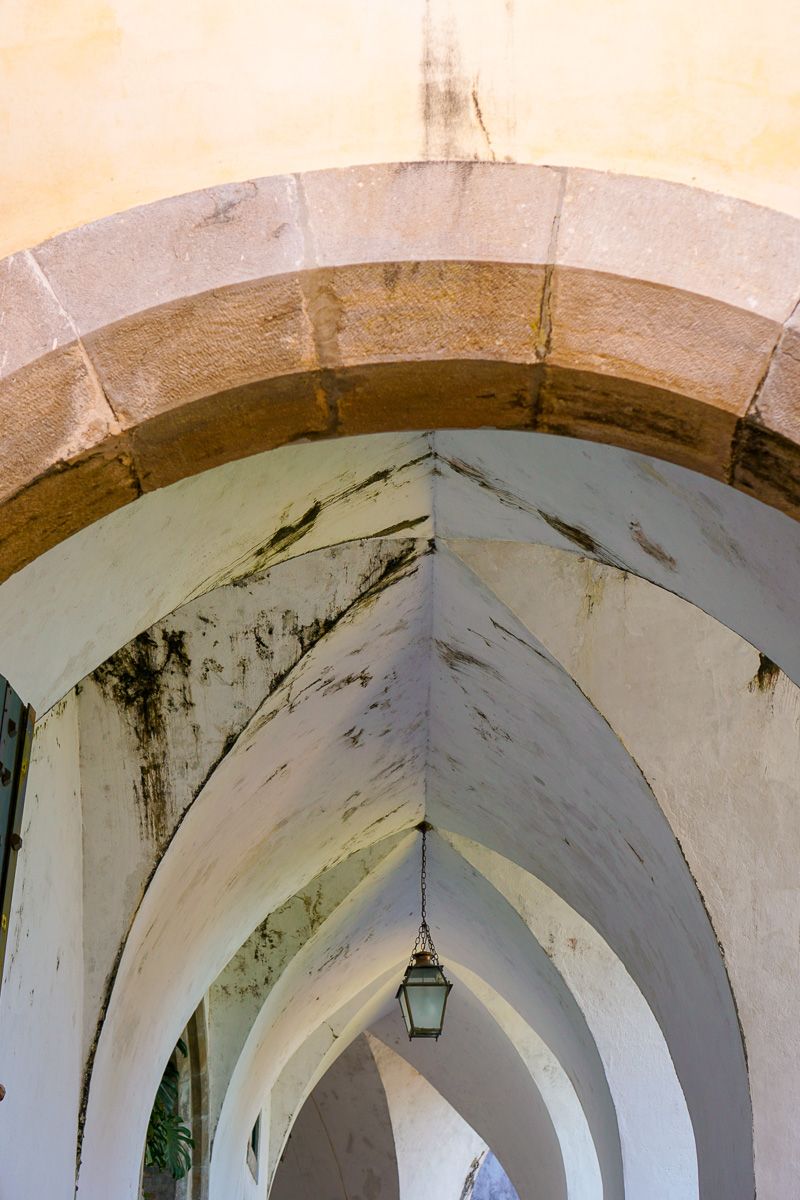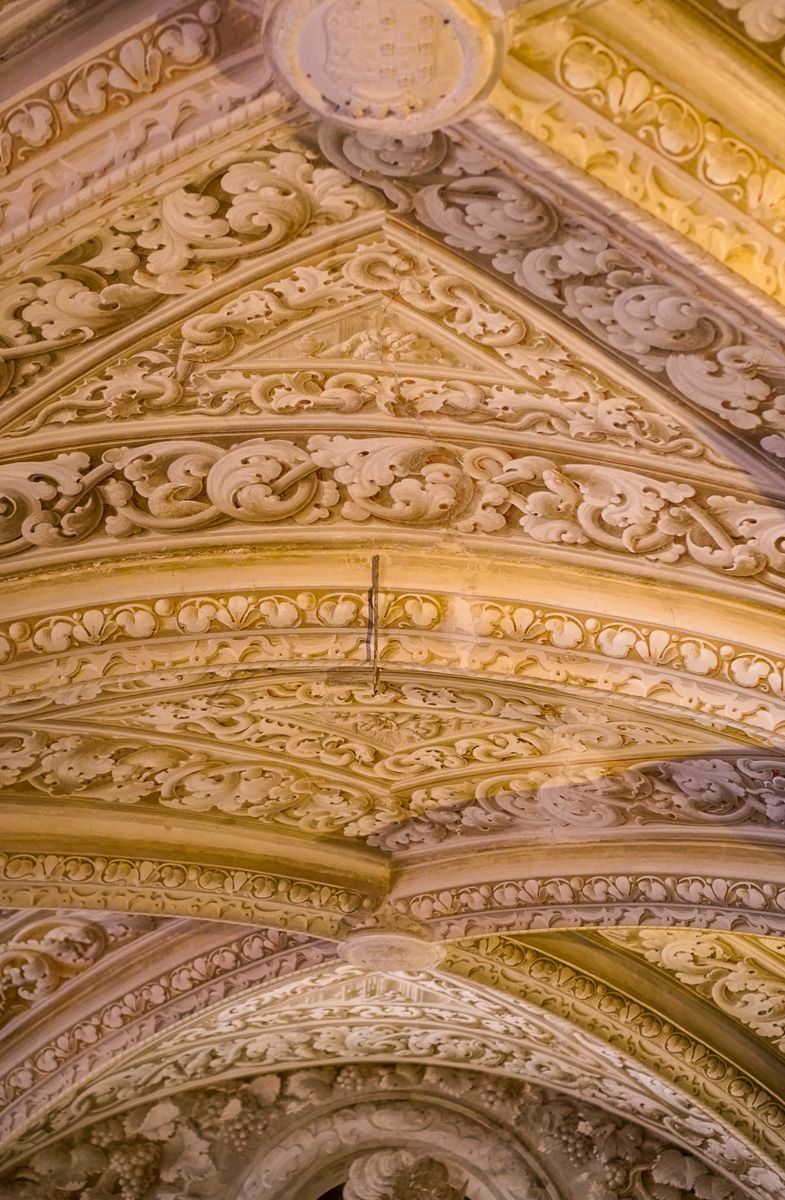 After relaxing, we went to Bacalhau Na Vila Restaurant for dinner- twice! Bacalhau, salted cod, is a big favourite in Portugal, and that is all this restaurant serves - in various forms. They even make a salted cod tart that mimics the pastel de nata in appearance and is just as delicious though savoury, not sweet. We loved these! We highly recommend this restaurant.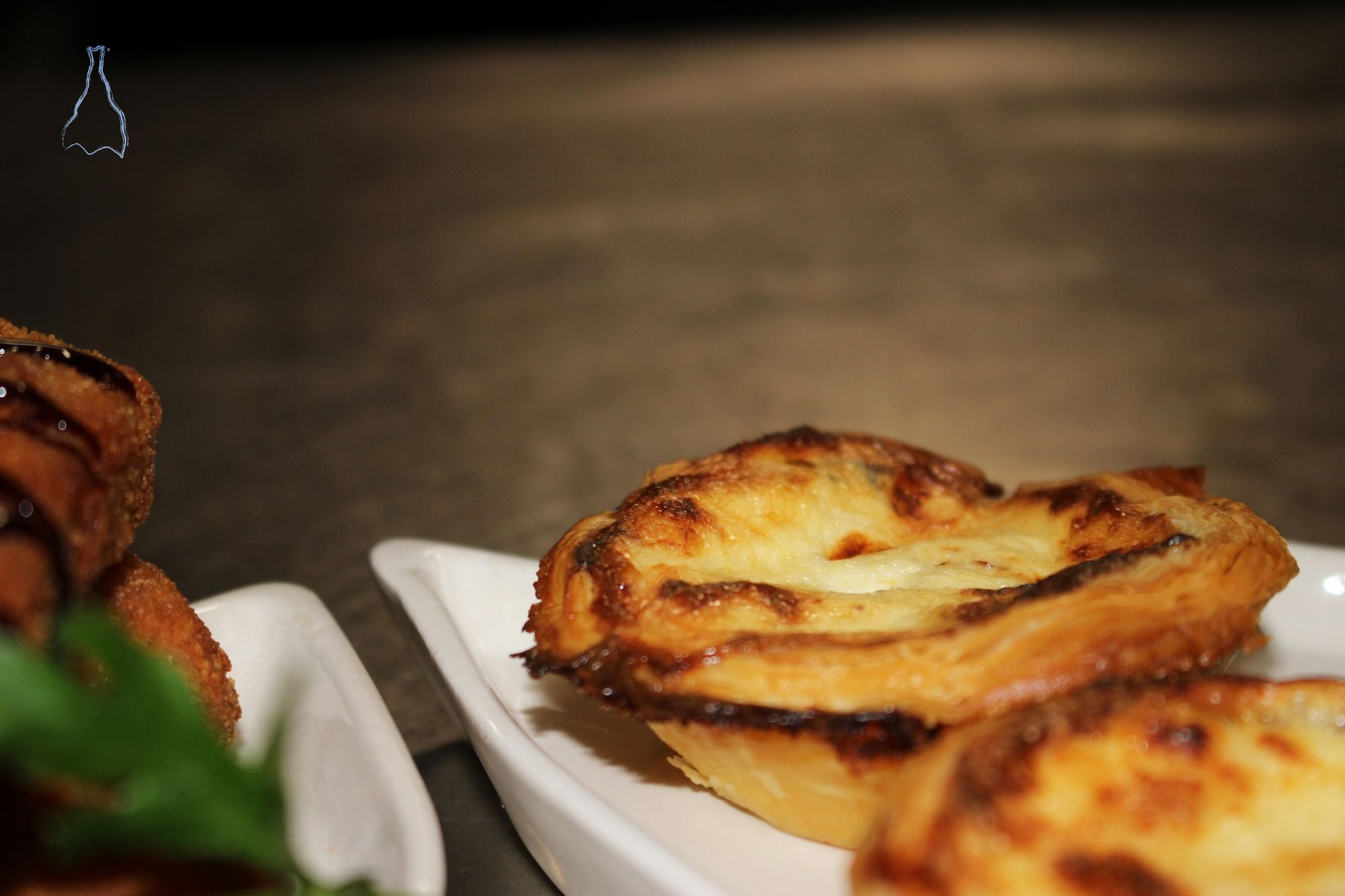 Would we recommend visiting Sintra? ABSOLUTELY! It is a unique jewel in a country of great history, culture and architecture.
Next? Heading south to the Algarve.
Until next time..........