The Wonders of YOGYAKARTA, INDONESIA
A friend asked how I decide where to go when I go on a trip. Seriously, I find a great airfare and build an adventure from there. And so it was for Indonesia. I saw a price, I looked for things to do there, and I booked it.
I mean, who wouldn't consider Indonesia a great idea when Bali is there?
And then there was Yogyakarta on Java. The UNESCO World Heritage sites there, both temples, sparked a deep curiosity in me.
But first, hubby and I,  had to get there. We flew into Jakarta via Tokyo, without much thought about doing a lot of sightseeing there. We stayed a day or two at the Swiss-Belhotel, mainly to recover from jetlag.
Of course while we were in Jakarta, we did go on two walking tours. One in the Chinatown area and one by the port, and we highly recommend them. Unfortunately, we did these tours a few years ago, and I have forgotten which tour guides we had!
Below are some of the people and places we saw on the Chinatown tour.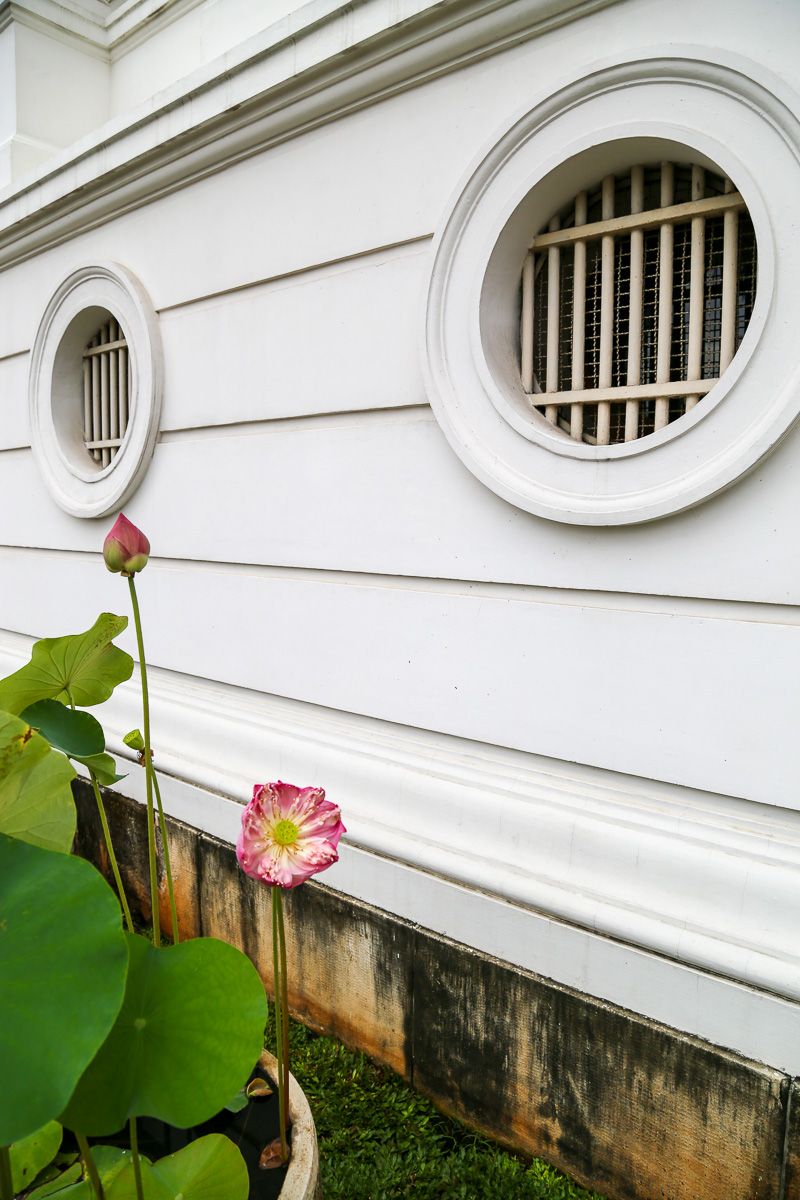 One of our challenges in Jakarta was the timing of our stay with the Chinese New Year celebrations. I was unaware that of Jakarta's population of close to 11 million people, almost 6% are Chinese. It was interesting to see (and quite inconvenient at times) that the city, at least that part of it, completely shut down for Chinese New Year. It made it difficult to get food with so many markets closed, but Chinese churches were open - and they were exceptional.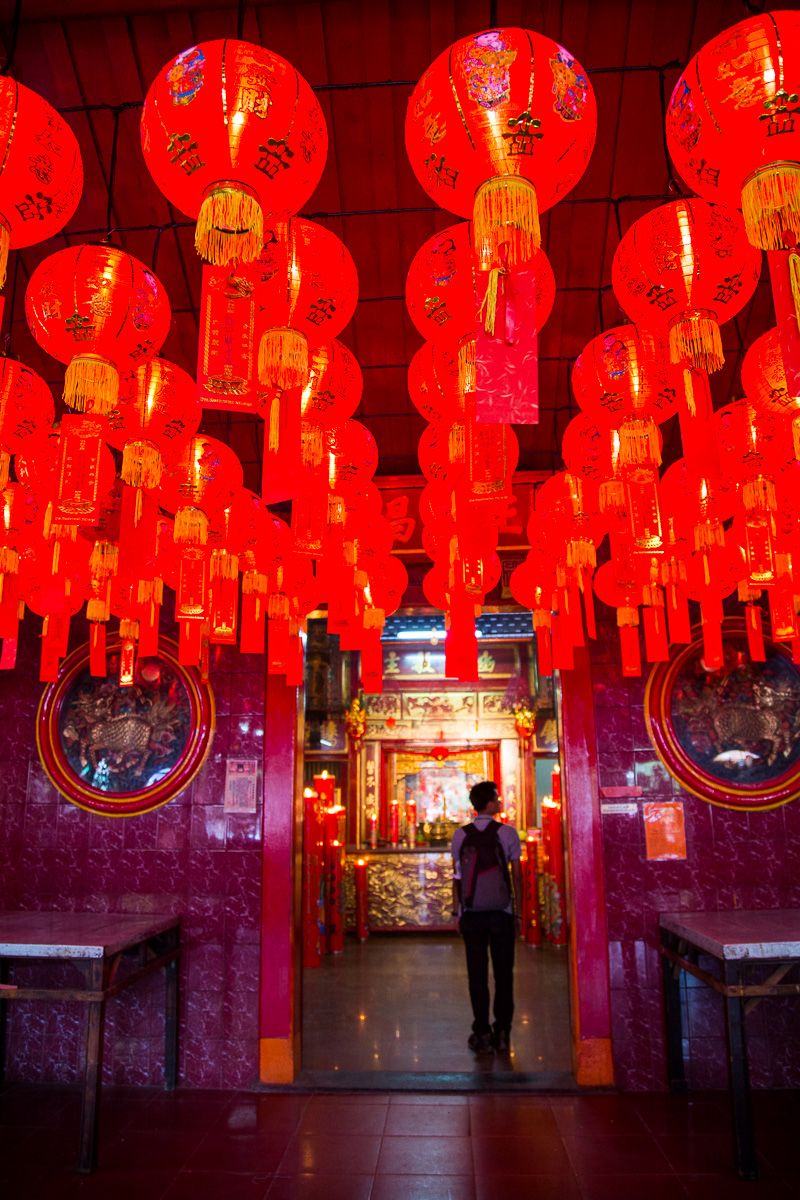 The tour of the Portside was somewhat distressing, as it was very evident that Indonesia does not know what to do about plastic recycling. Much of it ends up in the ocean. The boats, however, were large and colourful!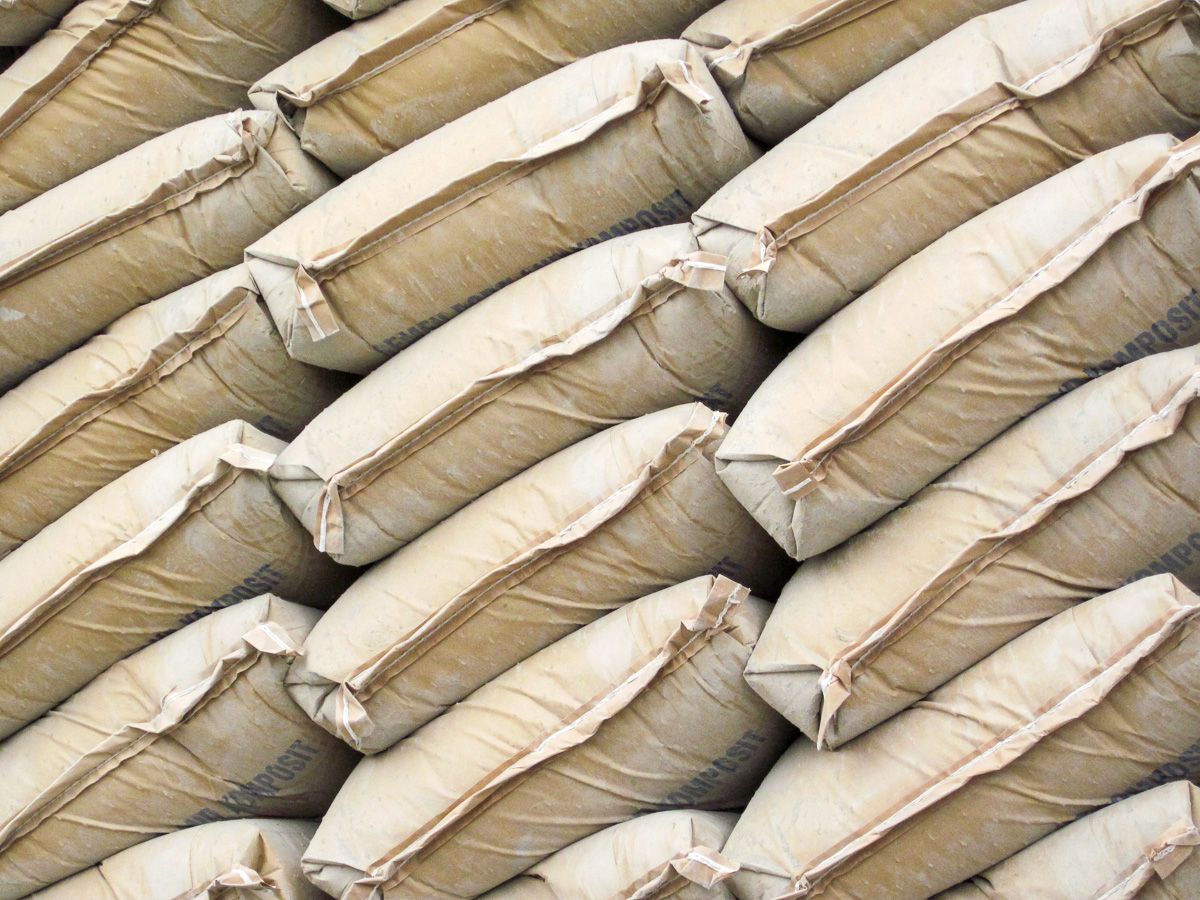 But Jakarta was just an extended stopover to get to Yogyakarta. My research had shown me that there were two stunning UNESCO sites located in Yogyakarta, and that is why we headed to Yogyakarta next.
The first site we wanted to see was Prambanan Temples. Wiki, as usual, has a detailed history.
It was built in the 9th century and is the largest Hindu temple in Indonesia. "Historians suggest that the construction of Prambanan probably was meant to mark the return of the Hindu Sanjaya Dynasty to power in Central Java after almost a century of Buddhist Sailendra Dynasty domination."
Over the centuries, the complex has fallen into disrepair only to be resurrected and repaired several times. Most recently, after an earthquake in 2006 and volcanic ash fallout in 2014.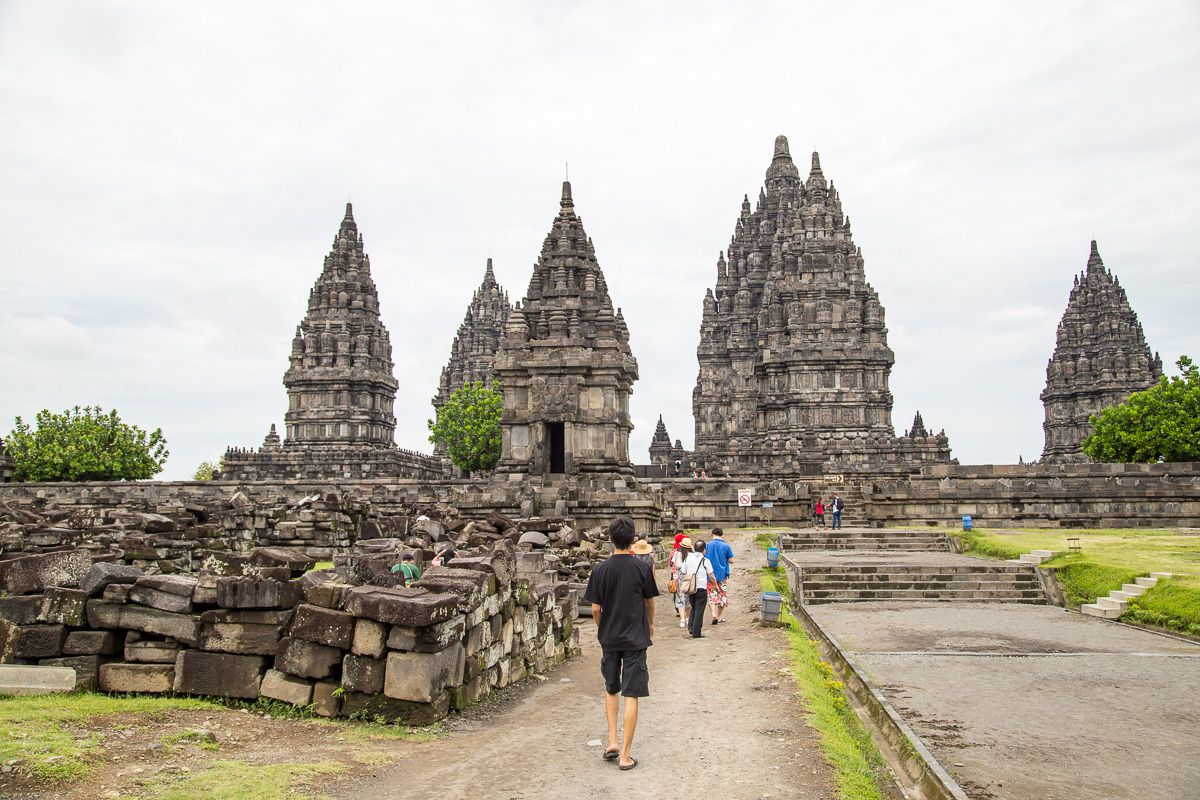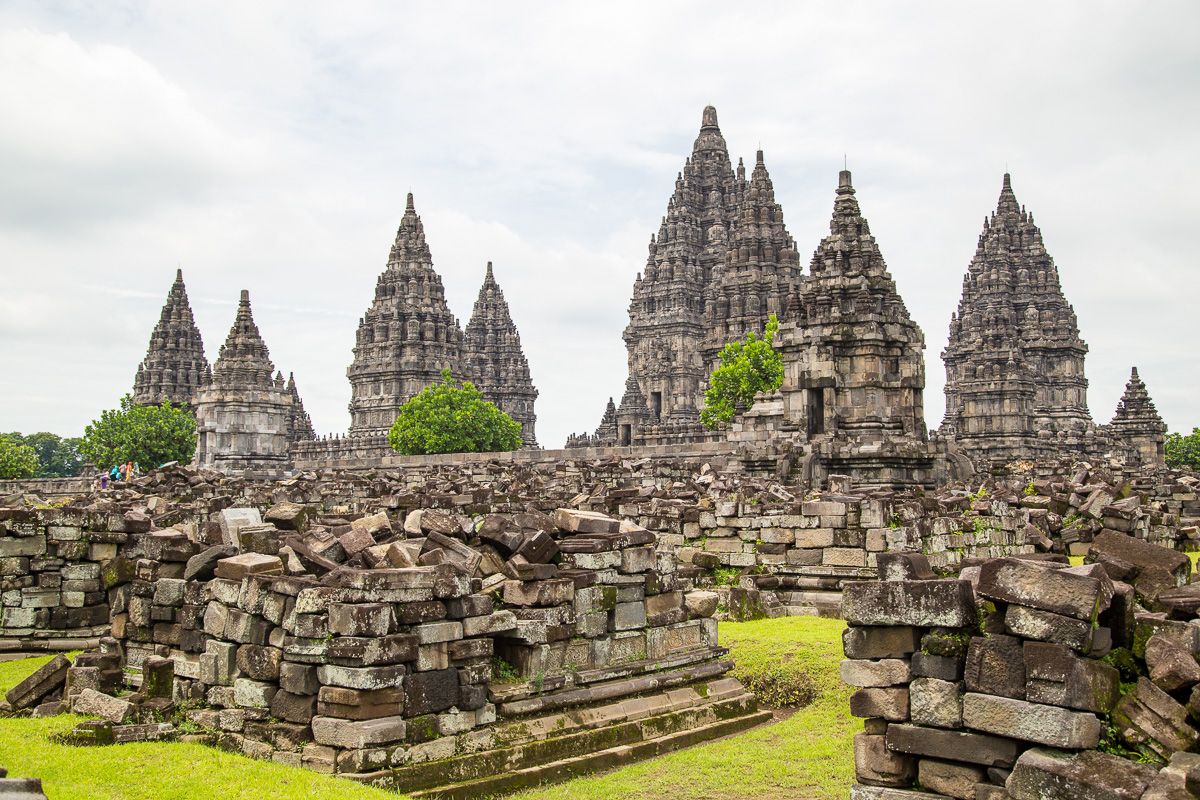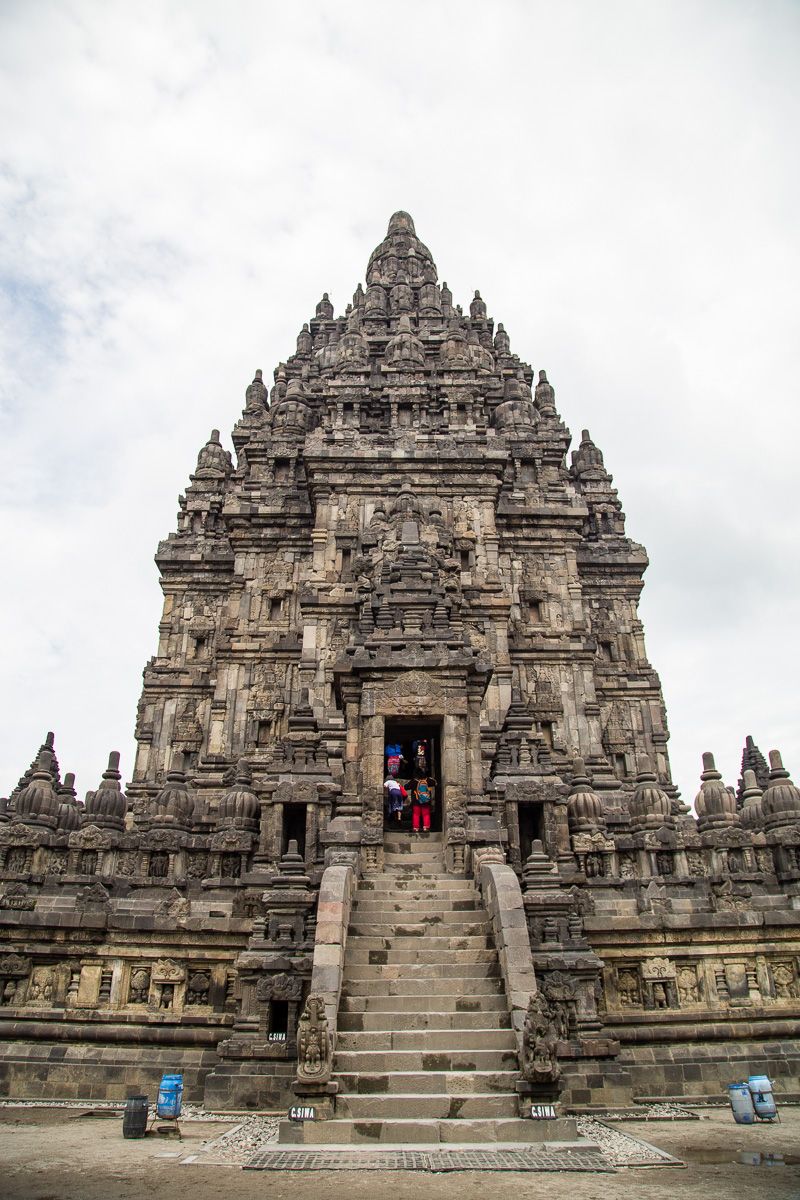 The three significant temples built for Vishnu,  Shiva and Brah, have survived. However, there are hundreds of piles of stone from the other 237 temples that, at one time, surrounded the main temples, that have not been rebuilt. ( above photo on the right)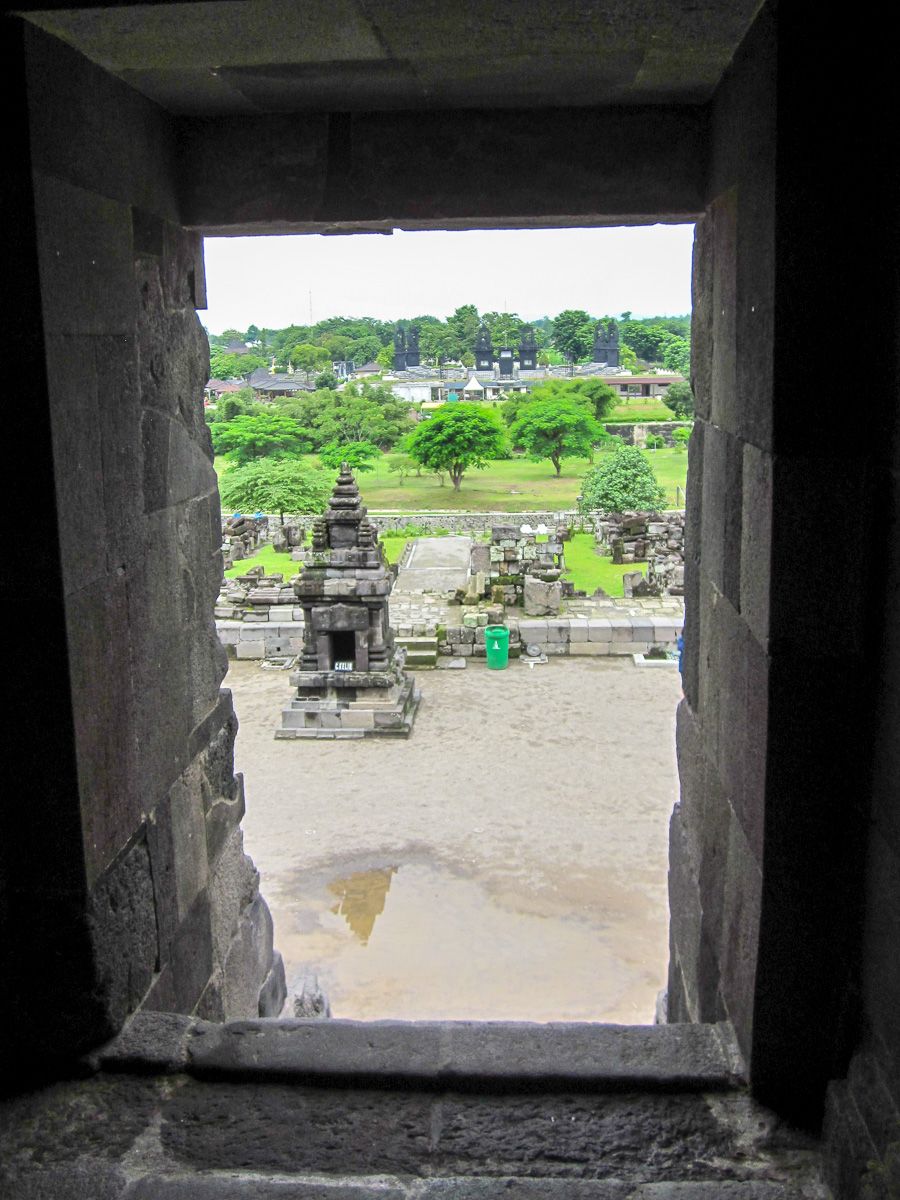 This site is now one of the top tourist destinations for Indonesians and foreign visitors in Indonesia. The entrance fee is USD 18 for just Prambanan, or you can pay to get a combination ticket that includes Borobudur for USD 32.

The size of the temples is overwhelming. The talent involved to carve the stone and build the structures and the time it must have taken is unfathomable, especially for the 9th century.
From there we took a taxi to stay at Manohara Resort that is right on the Borobudur property. For our one night stay at the resort we were able to visit the temple as often as we wished. We planned to be up by the temples for sunset and sunrise.

If you have read any of my posts, you will have heard about our weather jinx. Whenever we plan something that is reliant on the weather, we end up disappointed.

We went up to the temple when we arrived at the resort. It was amazing to see the temple, but cloudy and there was no sunset to be seen. One of the first things that we noticed when we got to the top was an abundance of dragonflies.  It felt very spiritual somehow.
We set our alarm clock for 4am and awoke to an overcast day with no chance of a sunrise show. We decided to sleep for another hour and then head up shortly before people were allowed in at 6am.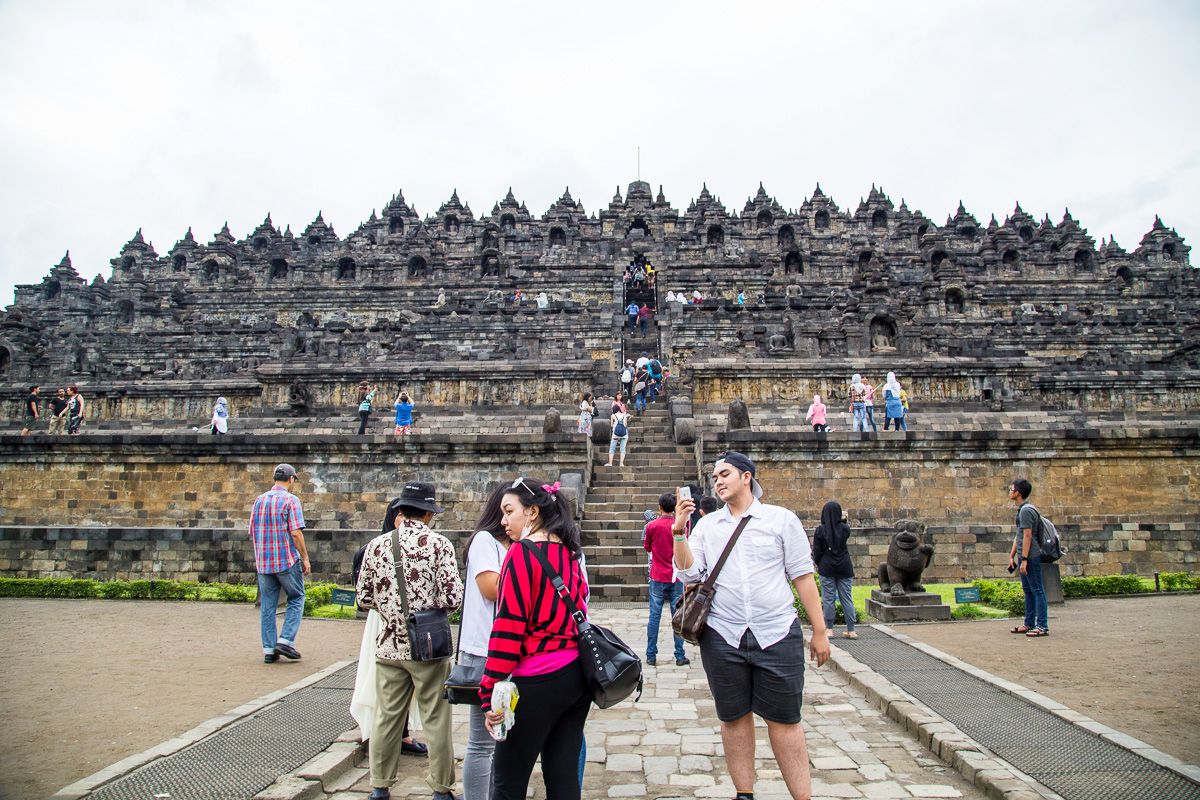 Borobudur is the largest Buddhist Temple in the world and Buddhists still come to Borobudur for pilgrimage. We saw several Monks at the site, some of them praying. This temple was also built in the 9th century and is in a straight line with 2 other Buddhist temples - Pawon and Medut - many kilometres apart.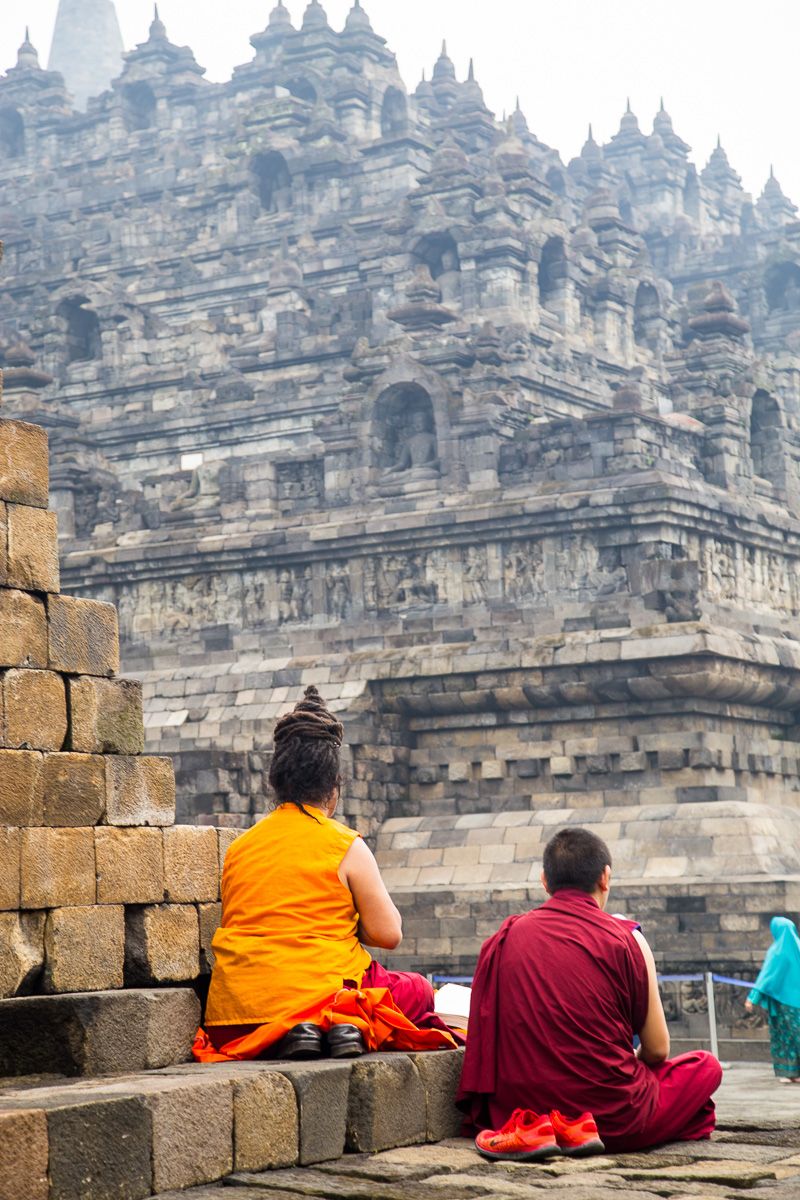 "The temple consists of nine stacked platforms, six square and three circular, topped by a central dome. It is decorated with 2,672 relief panels and 504 Buddha statues. The central dome is surrounded by 72 Buddha statues, each seated inside a perforated stupa." Really astounding!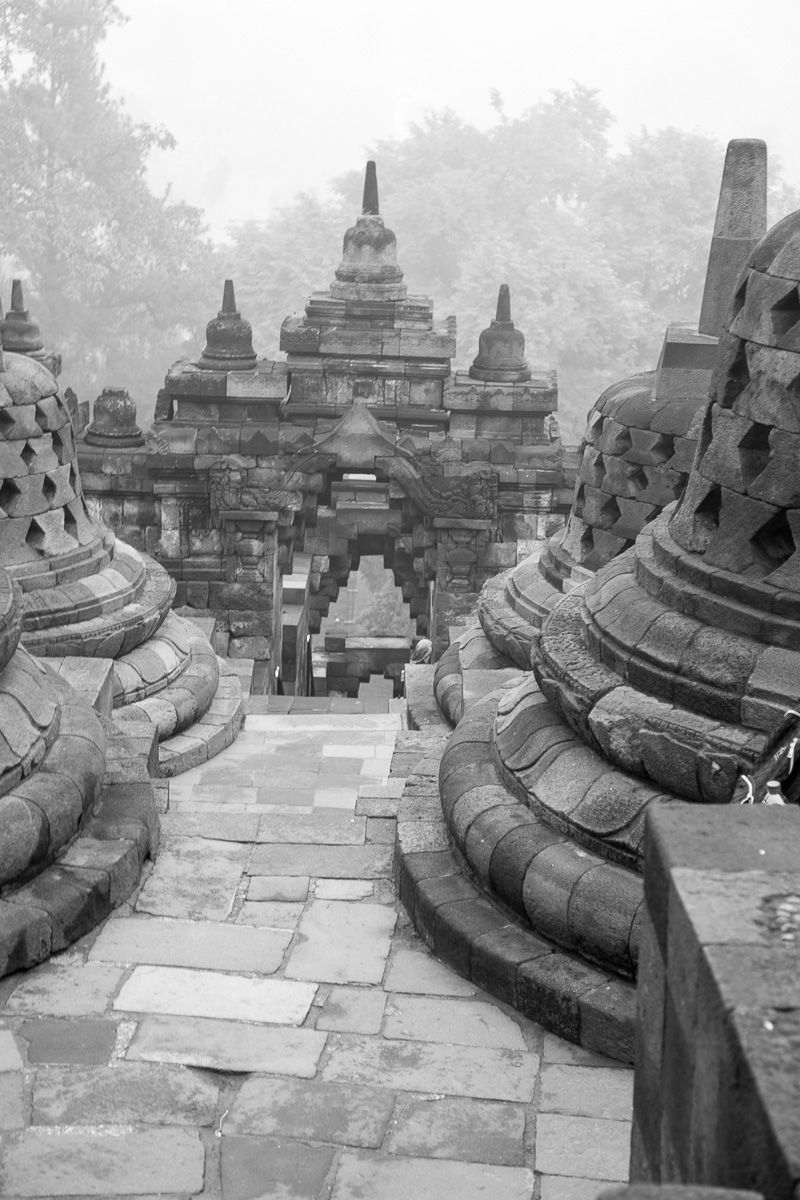 We climbed and photographed and wandered. And then I was surrounded by a group of teenage boys! In Jakarta and now Yogyakarta, teachers bring their English students where there might be tourists who speak English. Because hubby and I were both willing to help the students, we were stalked by them! Some of the kids were outgoing, and some I had to gently coax to speak. Their teacher was listening to all the conversations. They had to speak English to pass.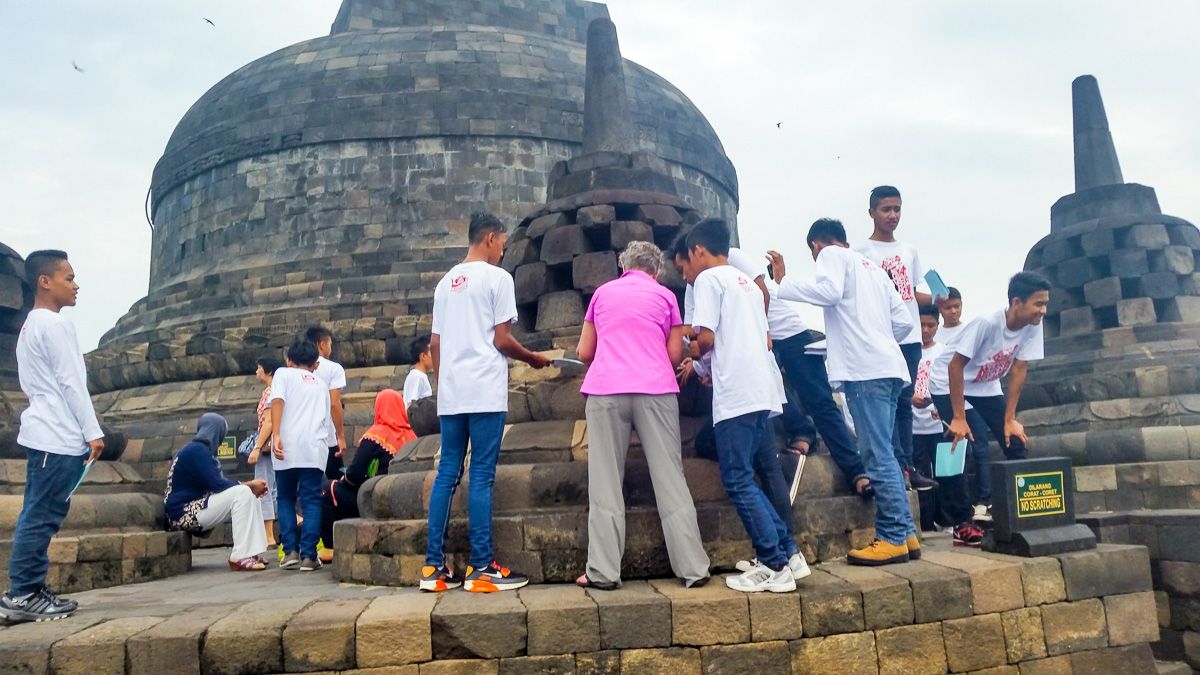 On the grounds below the temple music entertainment was taking place. There were also my poor, wonderful elephants for riding.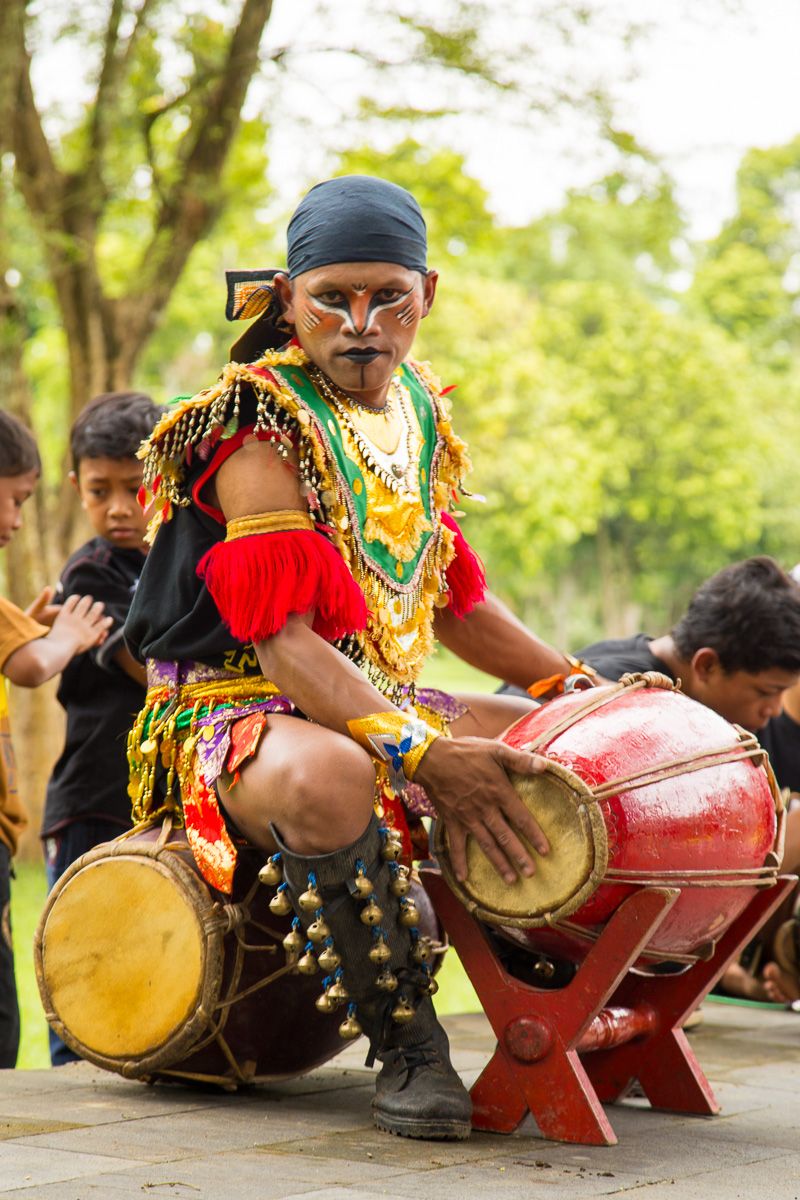 There is an incredible history surrounding the temples. You have to see them to sense the magnitude, the artistry and the spirituality.
What you really need to do though, is go and watch the dragonflies and monks and soak up the feeling of peace.