My hat is off to all the content creators who publish weekly, especially while travelling. I've found that I can't - so now that I'm home, it's time to catch up and write.
This post was started in London and is five months in the making.
I am in a very different location from my last post. After arriving home from Mexico, we spent six weeks in Vancouver, organizing our next adventure. Then we took a long overnight flight, landed in London and took the direct train from Gatwick to the Victoria station after buying our Visitor's Oyster card at the airport.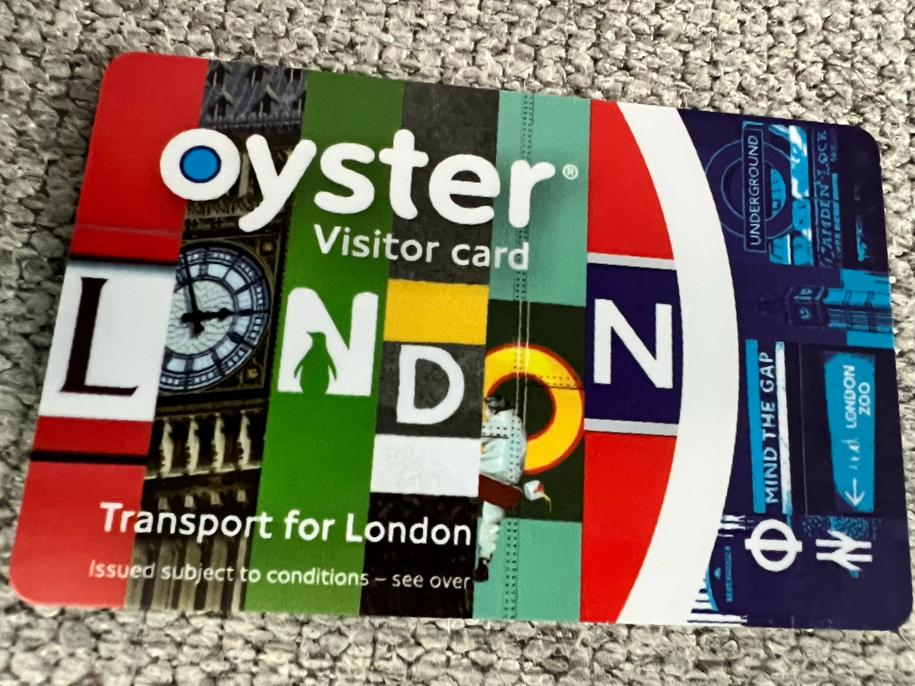 An Oyster card is London's version of a plastic bus card, the type used worldwide. The visitor's Oyster card does not allow you to top up the card online; however, topping it up is very easy at the tube, as the machine will advise you how much is still on your card, and you can easily add more.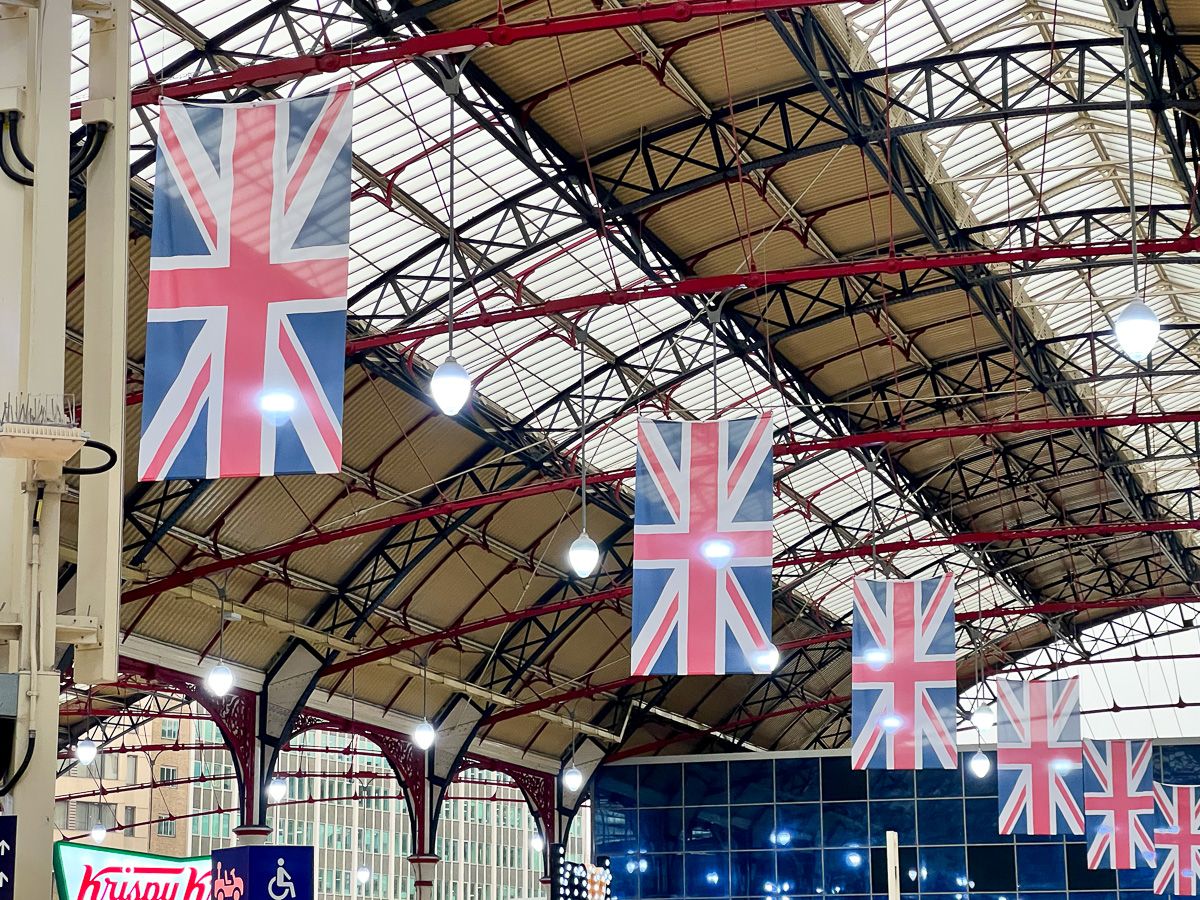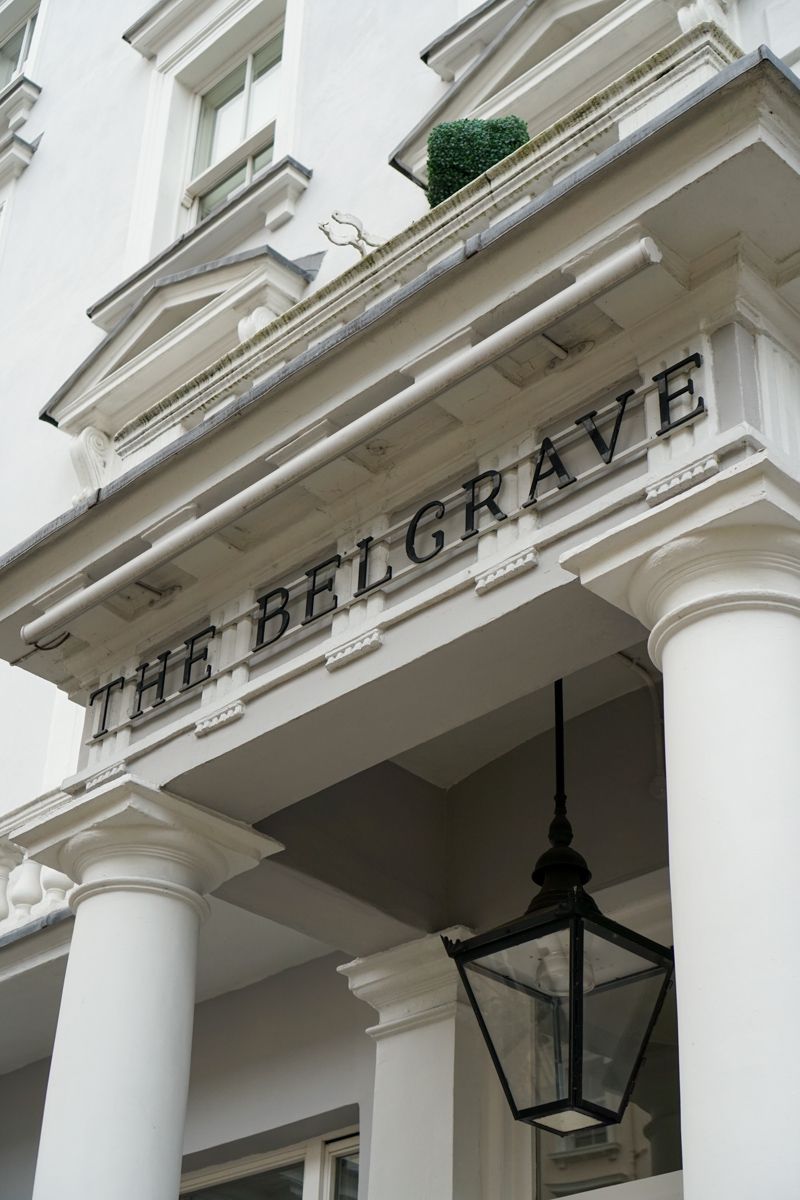 We spent our first night in the Belgrave Hotel. I  picked a hotel near Victoria Station, knowing we would be tired.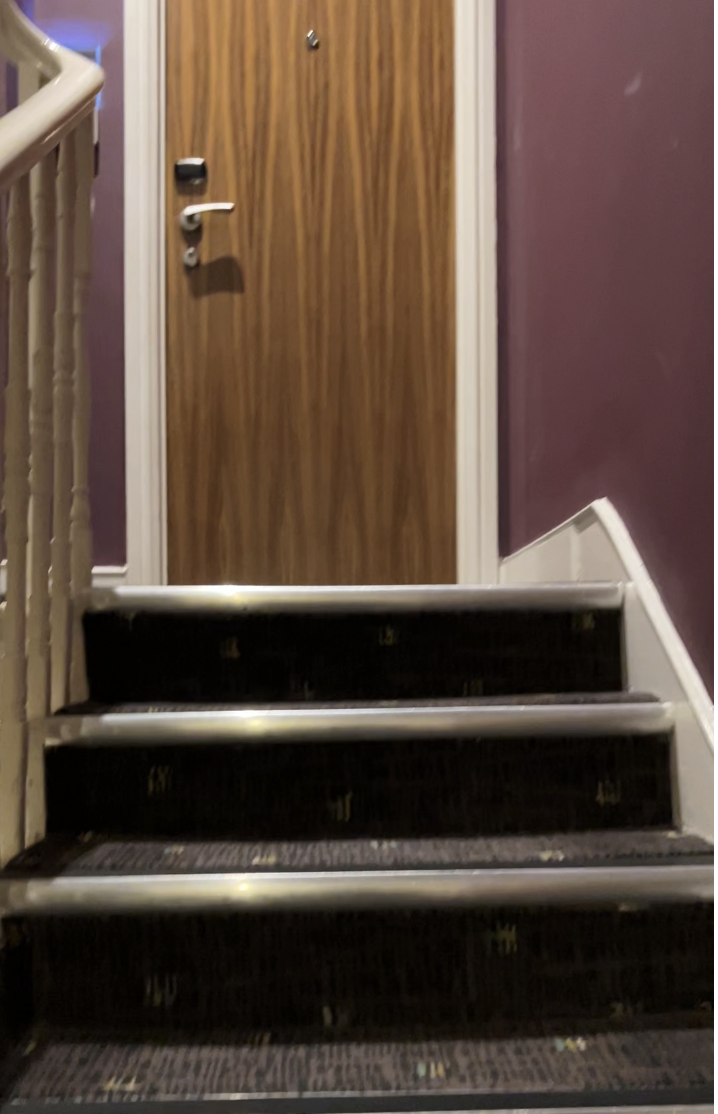 The room was relatively small and was up an amusing half level of stairs, the only room on that level. It was immaculate, all we needed for the night, and our only complaint was that John found it almost impossible to shave in the teeny, tiny sink.
The day after we arrived was rainy - a typical spring day in London. Stepping out, we noticed yellow-orange mud mixed with the rainwater on the stairs outside our hotel on our walk. We later learned that Sahara sands were blowing over London and leaving a lot of sand in their wake. It seemed strange that the sand could travel that distance.
It was also evident when looking at the sky.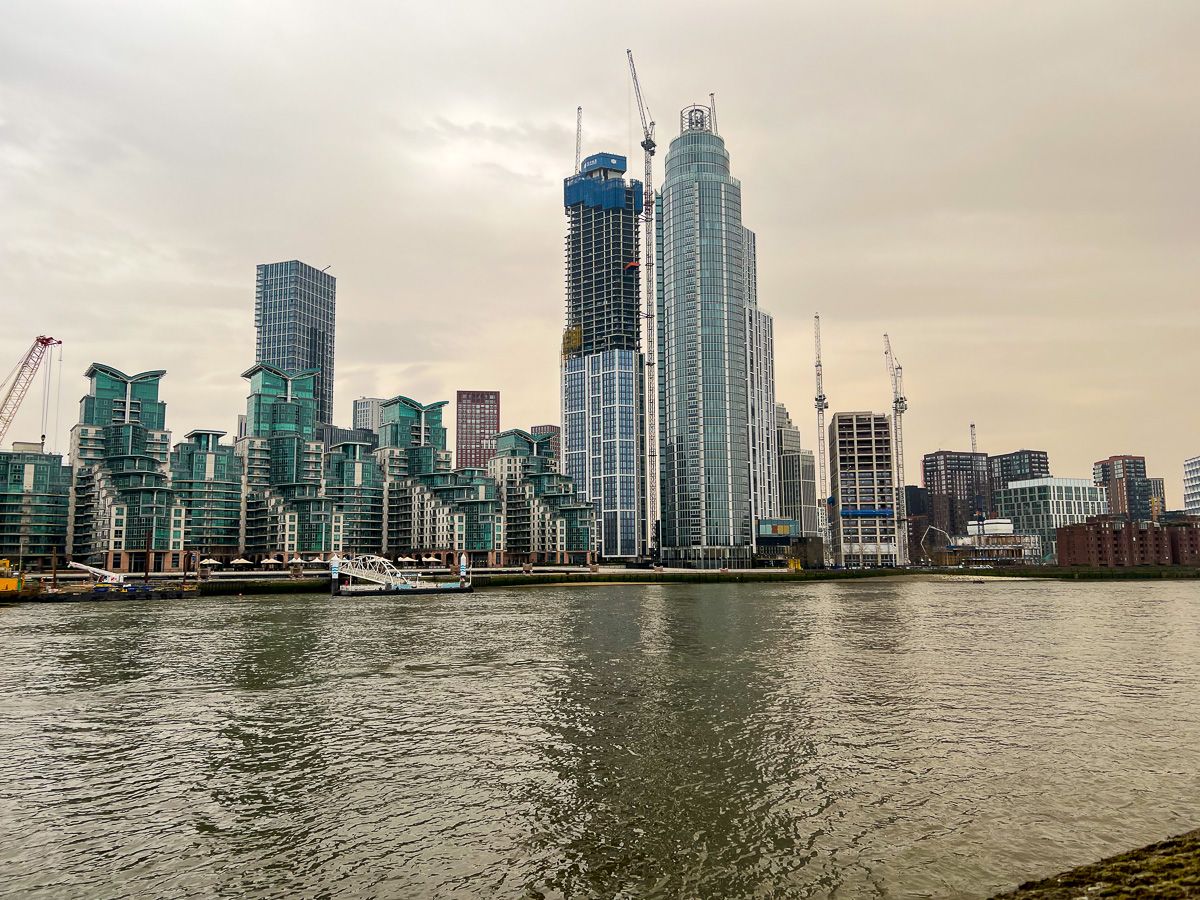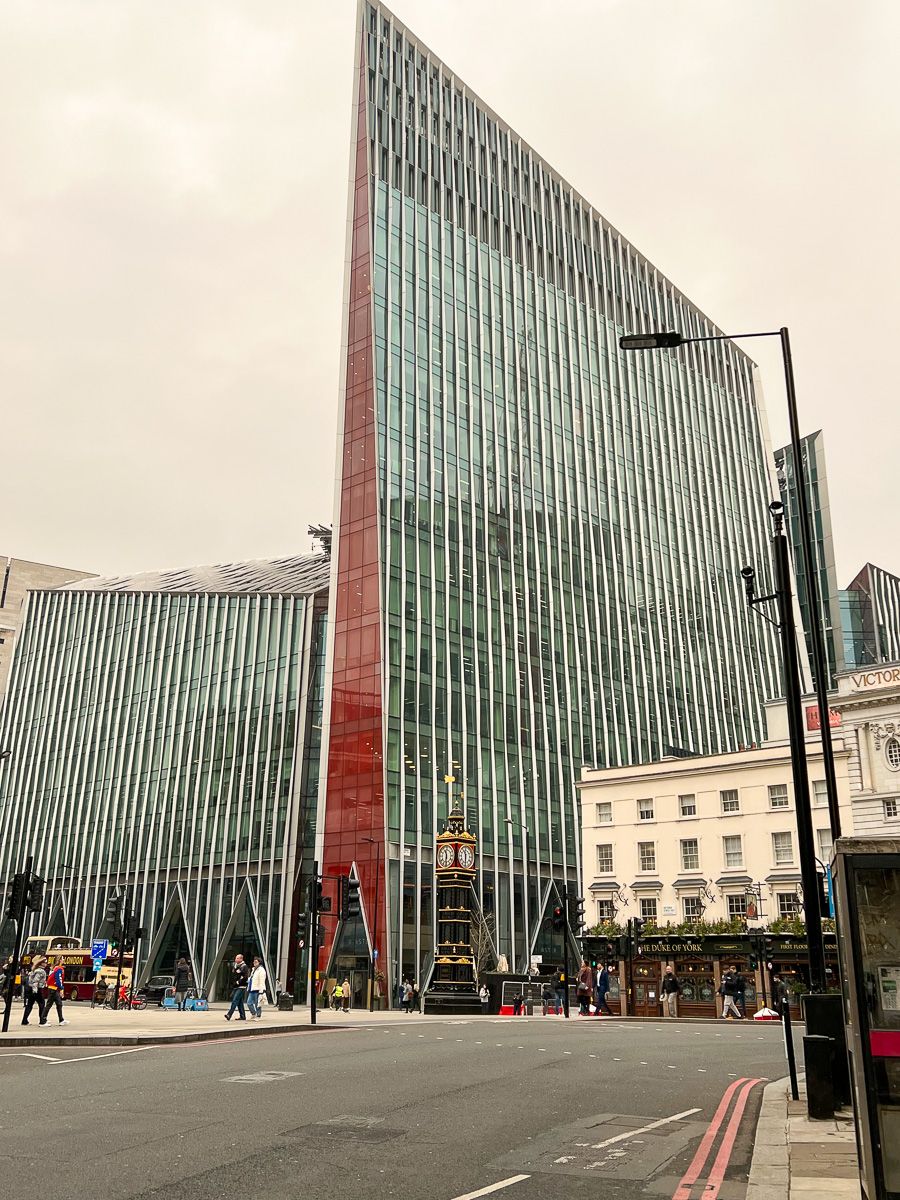 We walked down to the Thames and around Victoria Station, then headed back to the hotel to dry OFF and hang out until it was time to meet our gracious housesitting hosts.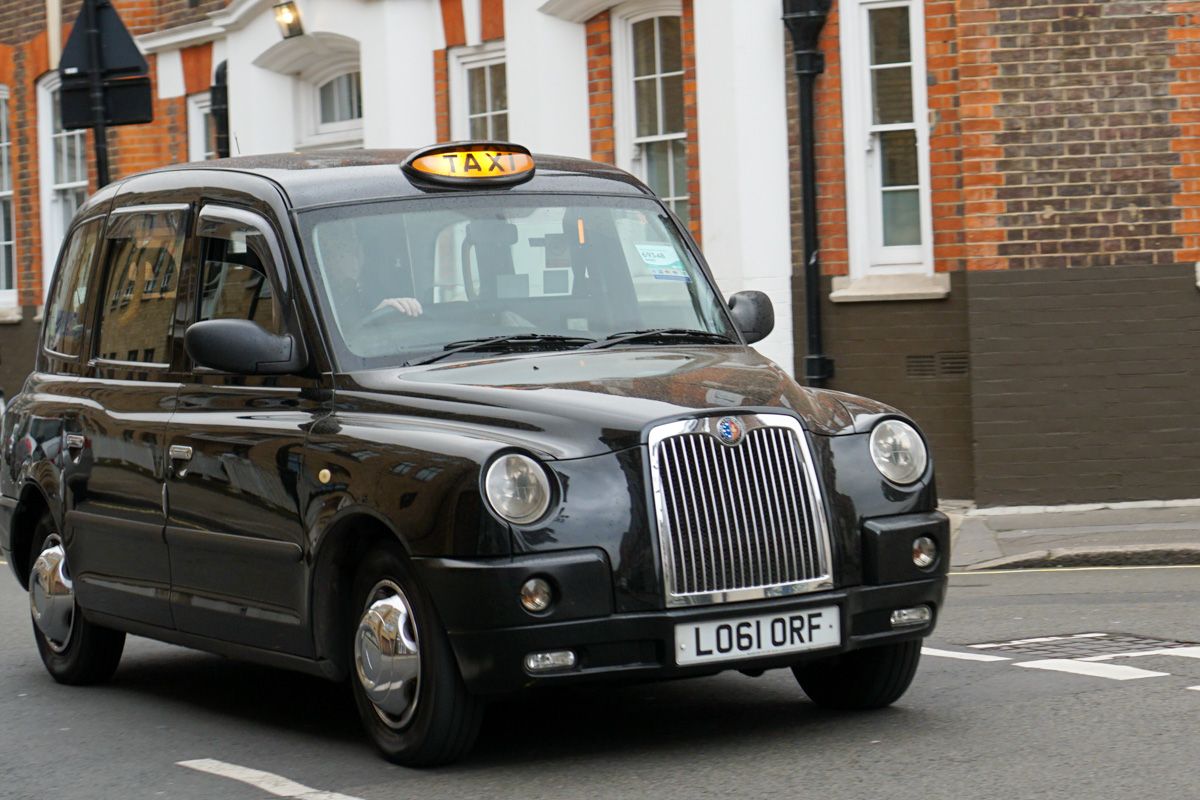 We grabbed a  taxi and headed to our housesit in Fulham, London, for almost a month! How lucky were we?! Fulham is zone two, pretty close to central London. (More on housesitting in another post coming up.)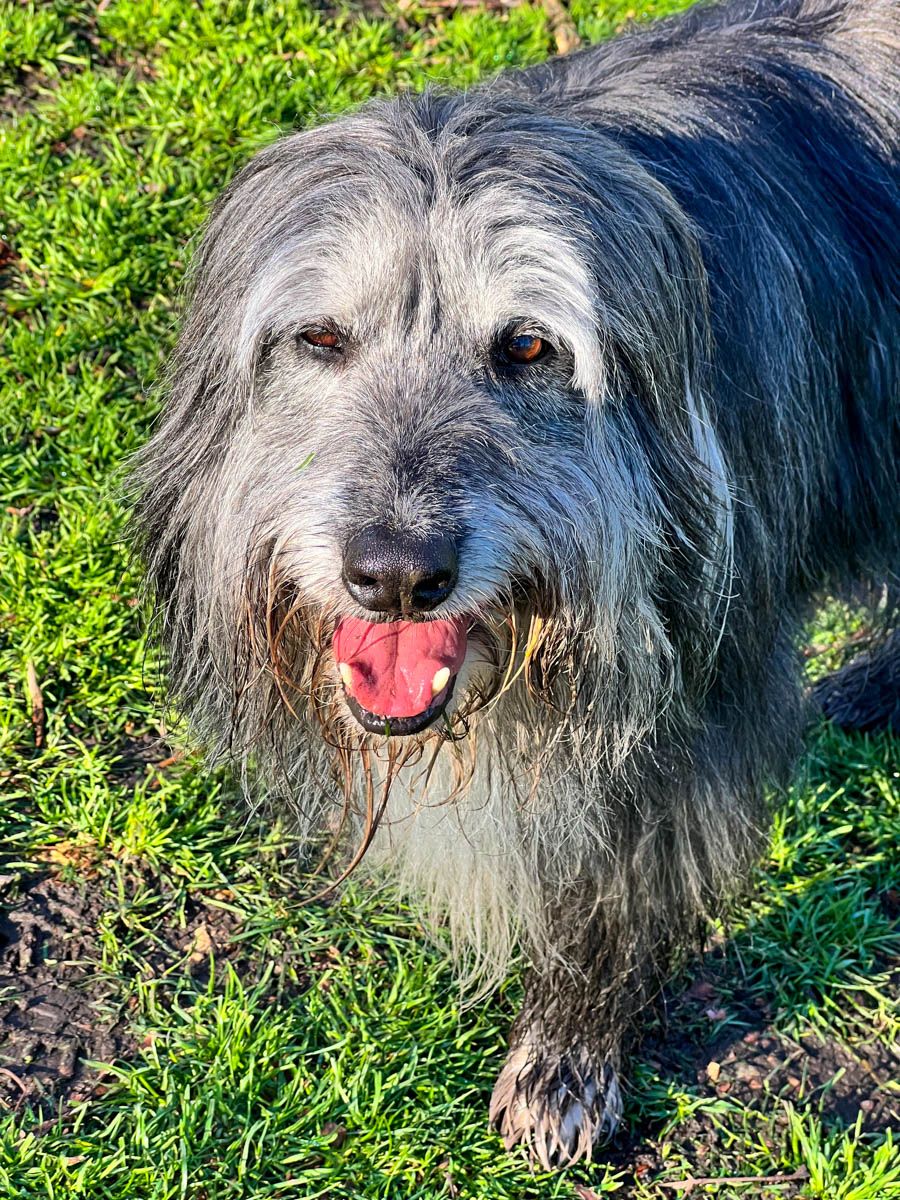 It always takes us a week to get settled in a new place. I'm not sure how people do it when they change locations every couple of days. We have done that in the past, of course. But we marvel at it now. With a housesit, it always takes some time to adjust to the house itself, the requirements of the animals, grocery shopping and, in this case, figuring out the stove! In our sit here, we were looking after Max and Simon. It all takes time.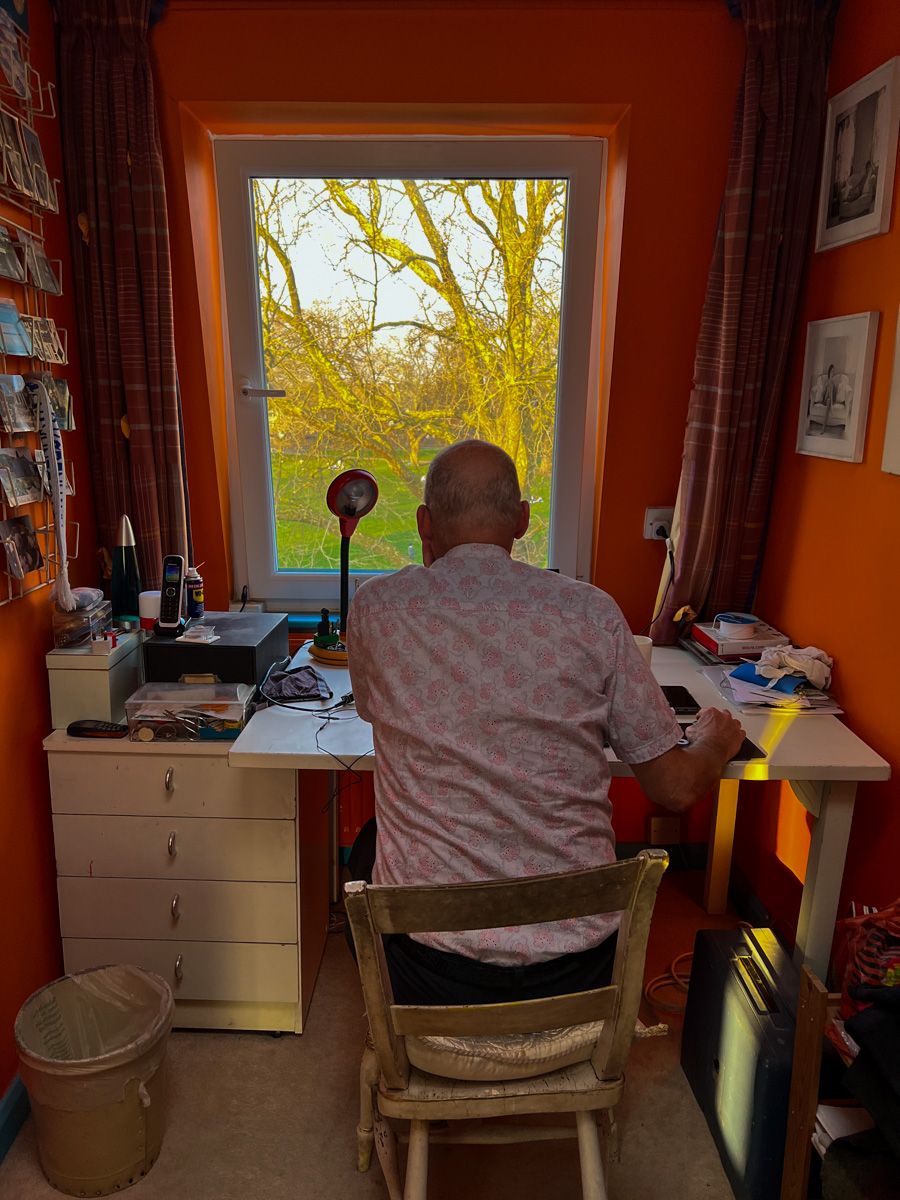 The more significant adjustment has been figuring out a plan for me to occupy my time while John works part-time in the evening. We have been married so long that I am used to doing most things with John and have forgotten how to be independent. Actually, with Covid, we have spent ALL our time together for the past two years.
However, the crux is how I lost some of my independence mojos and why I hesitate to venture out alone.
Before I was married, I travelled extensively in Australia and South Africa. This was a long time before the internet and cell phones made everything much more manageable. I relied on myself to get where I needed to be. I met a lot more people travelling alone. It could be lonely, though. The one thing I learned about travelling alone is how special it is to me to be able is to share memories with someone.
So I am determined to make the most of our time in London, with or without John.
Many years ago, I graduated high school in a Visual and Performing Arts program, majoring in Theatre and later worked in TV broadcasting. The entertainment arena has always felt like home to me. One of my fondest memories of travelling on my own in my twenties was the three days I spent in London, seeing as much live Theatre as possible. Five shows in three days! They run matinees here, often from Wednesday to Sunday, so you can easily take in two shows daily. I was in heaven.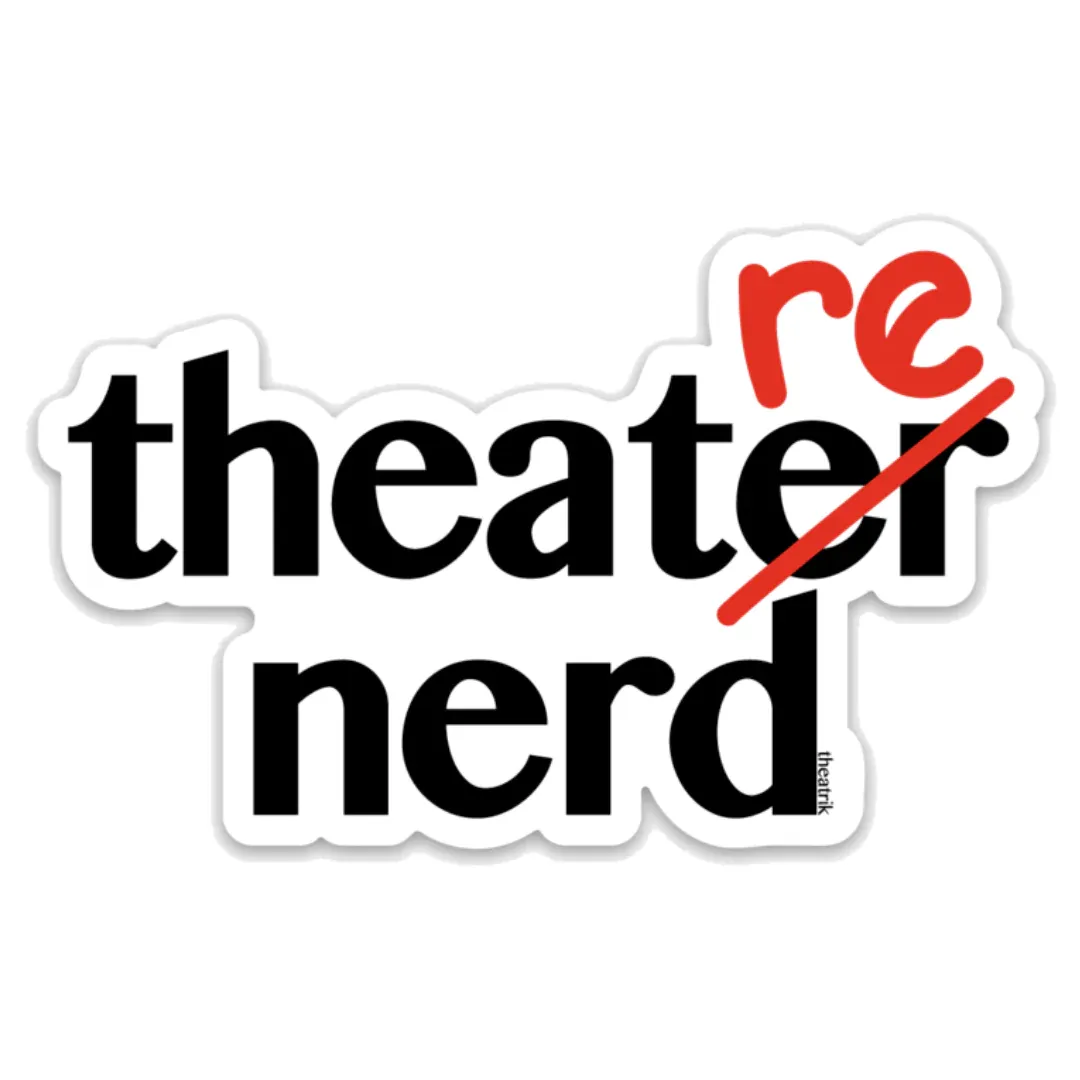 Let's face it; I am a theatre nerd!
So what's a person to do when their better half is busy three evenings a week in London?
Easy! Go to the Theatre!
Regular tickets are expensive, and you must book ahead if you want to guarantee the date and good seats; however, you can get rush/same-day tickets at a discount. Rather than having to line up outside the Theatre for rush tickets like I did in the 80s' or heading to TKTS booths for tickets like we did in New York in 2001, it's possible to get them online.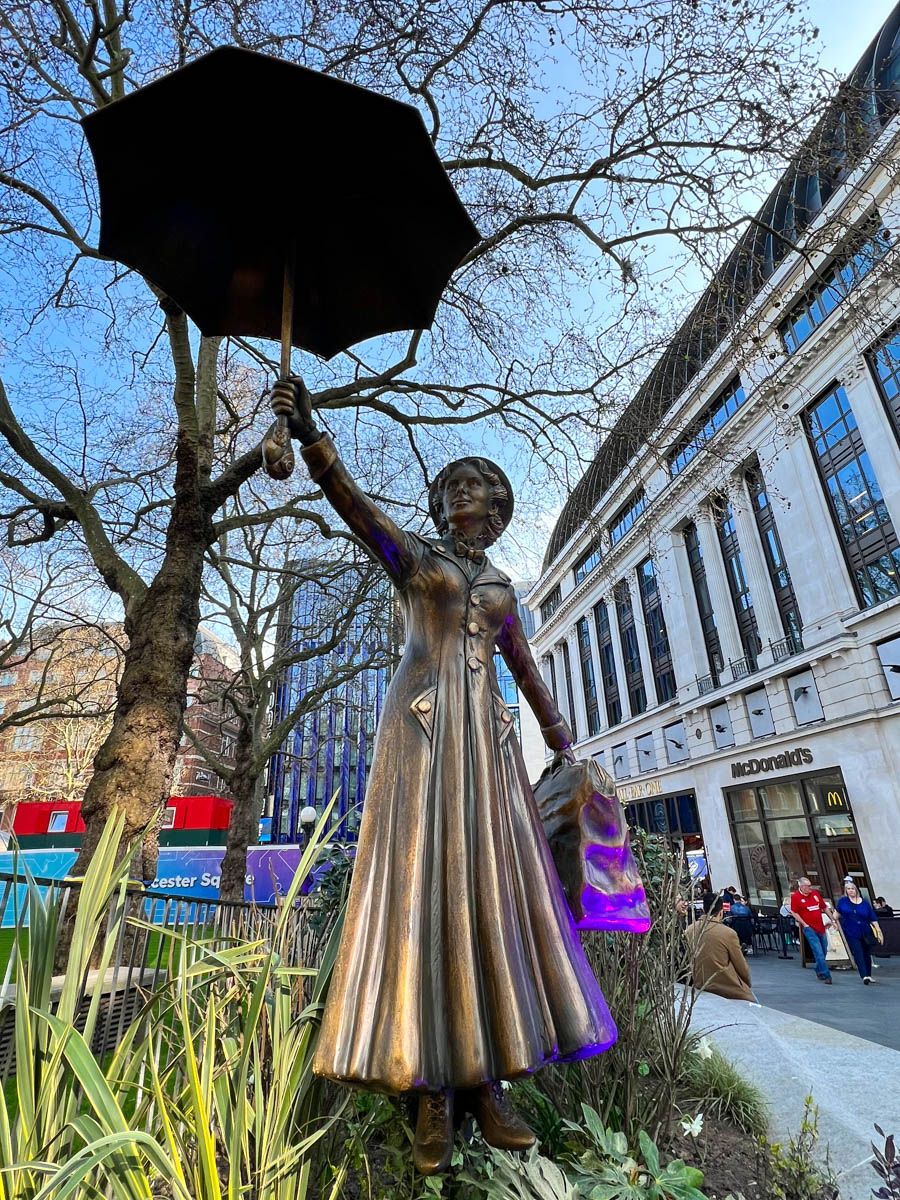 However, if you want to line up, you can still do this at the ticket booth in Leicester Square.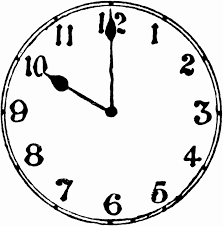 The app I used is called TodayTix. The rush tickets show up at exactly 10:00 am, and you must be right on it. The tickets are scooped up in the first 4-7 minutes and are often gone within seconds. If you keep refreshing for the tickets you want, you may get tickets that someone has not paid for after 4 minutes, so keep trying. It is possible to score good tickets this way for £15 to £30. ($24 - $48 CAD, $18.75 - $37 USD)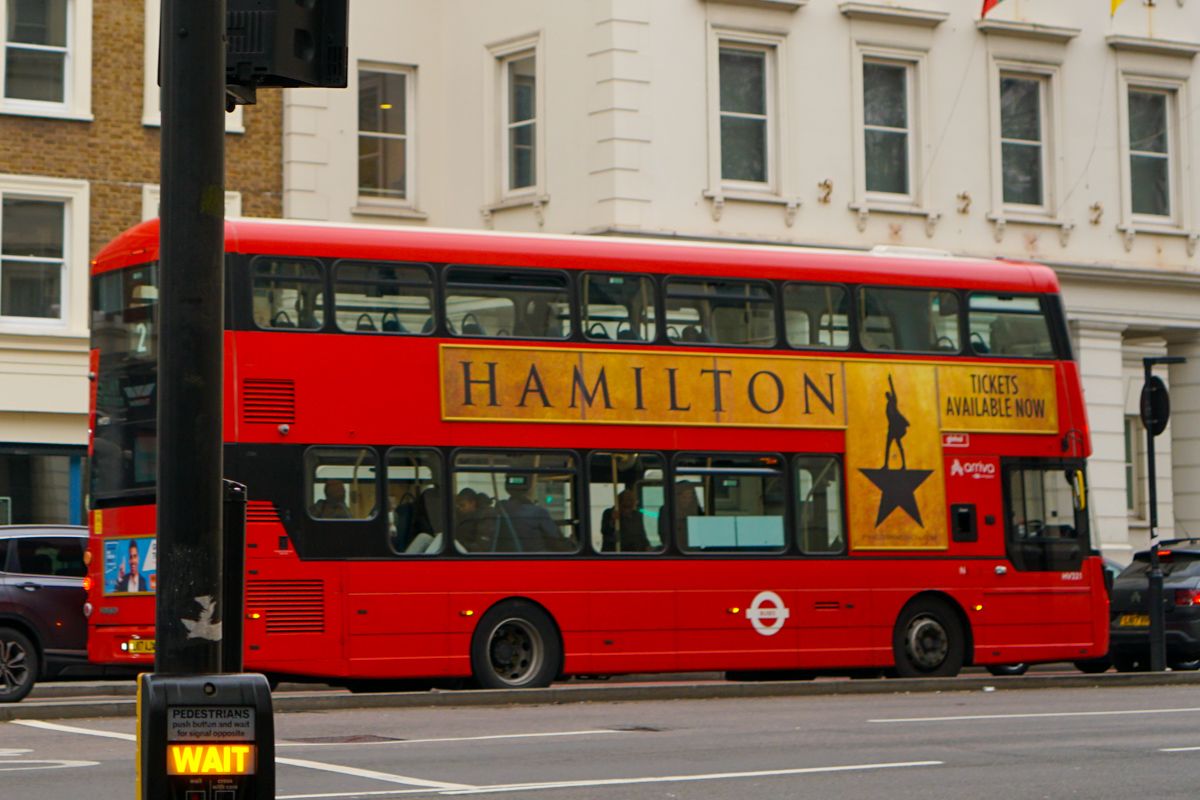 There are also lotteries for popular shows, like Hamilton. I had my fingers crossed that we would win the Hamilton lottery and get two tickets for £10 each. ($15 CAD, $12 USD)  Otherwise, they are £65 to £125 ($104 CAD, $81 USD) each for the best seats.
However, it didn't happen for us this time!
TKTS also has a website, although I found that the prices for rush tickets are slightly higher than the  TodayTix app.
There is another site that "puts bums into seats" cheap, but you will have to google to find out more about that, as one of the rules is not to say anything about it (but I found it by googling). PS: two other things - you need a London phone number, and you can't cancel one of the first three shows - I got suspended for six weeks for cancelling a show that we realized was more than an hour from downtown London.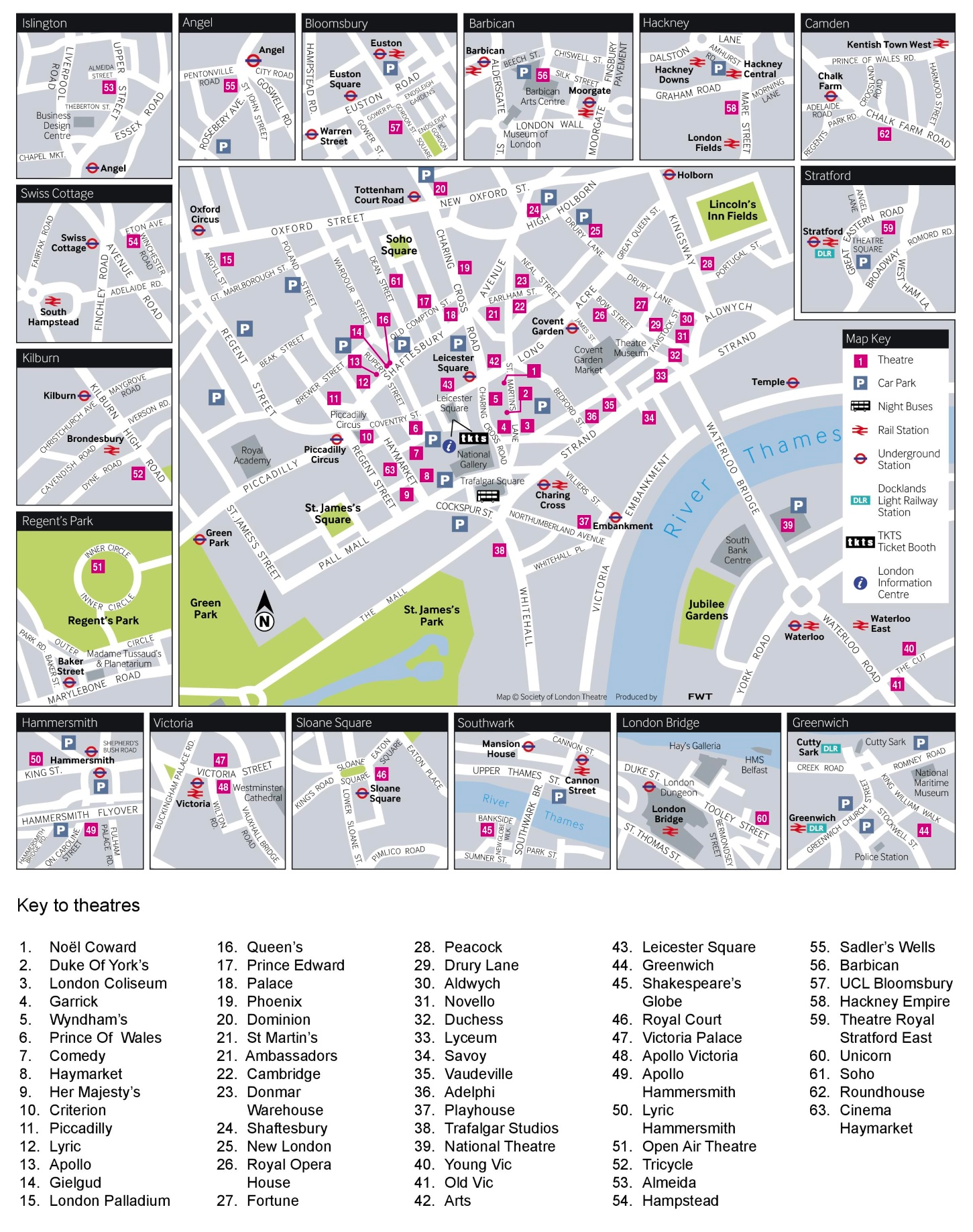 So off to the West End I went.
The West End of London is similar to Broadway in New York and has over 39 theatres producing musicals and dramas. These theatres are primarily in the square, made up of the Strand to the south, Oxford Street to the north, Regent Street to the west, and Kingsway to the east. A few other nearby theatres are considered "West End" despite being outside the area above. The first newly built Theatre in fifty years, @Soho Place, is set to open this year.
London has had theatres since 1576, but they were closed temporarily in 1642  as the Puritans thought they were sinful. In 1660 all Puritan legislation was declared null and void, and theatre popularity exploded. "The first West End theatre, known as Theatre Royal in Bridges Street, was designed by Thomas Killigrew and built on the present Theatre Royal, Drury Lane site. It opened on May 7, 1663, and was destroyed by a fire nine years later. It was replaced by a new structure designed by Christopher Wren and renamed the Theatre Royal, Drury Lane." It is the oldestTheatree still running in London.
It's interesting to note that well into the 19th century, only certain theatres could produce dramas, and others could only provide musical entertainment. With the advent of the musical hall, loopholes in the restrictions were found, and all theatres started providing varied forms of entertainment. During the 1950s and 1960s, many plays were produced in theatre clubs to evade the censorship exercised by Lord Chamberlain's Office since 1843. In the 1930's plays judged to view Germany negatively were not given licences as the government did not want to offend what was considered a friendly country. In the sixties, Lady Chatterley's Lover was unlicensed. Some of these plays ended up in private clubs. The theatre community was frustrated by these limitations, and a committee, including representatives from the House of  Lords,  commoners and witnesses with the theatre background, met for over two years. The result was The Theatres Act 1968, abolishing theatre censorship in the United Kingdom.
Many of the old theatres still exist and operate. The interiors are something to behold; many are exceptional. A study done in 2003 determined that over 250 million pounds were needed to upgrade all of these older structures to safety and comfort by today's standards. That appears to be happening at a plodding pace. Due to their age, many theatres do not have adequate washroom facilities, which led me to use the men's room one night. Desperation and a lack of time will lead to actions like that!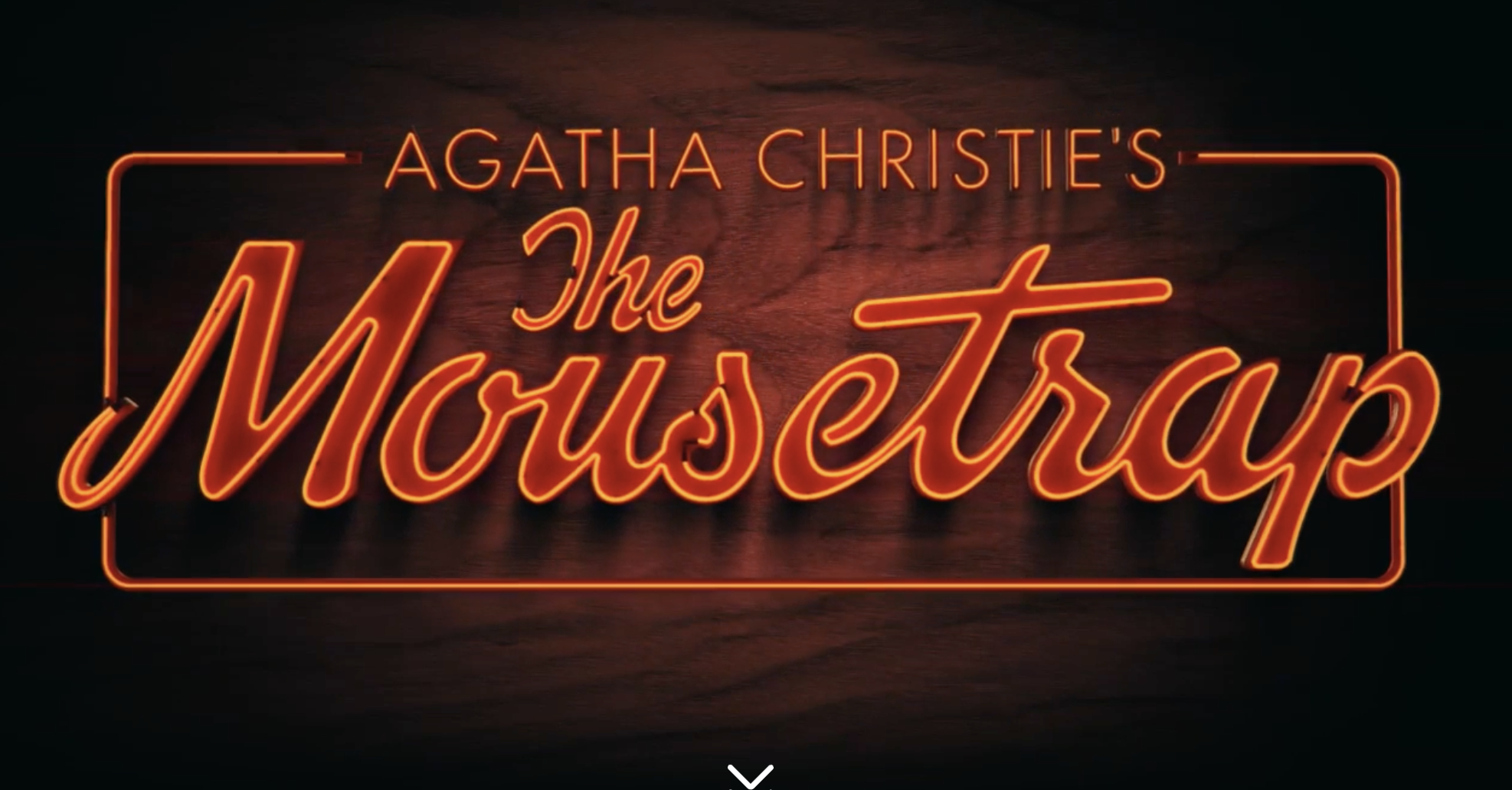 Currently, the longest-running play in the world is The Mousetrap, by Agatha Christie, which has been performed continuously in London since 1952. The longest-running musical is Les Miserables, opening in  1985. Before that, Cats was the longest-running musical. I haven't seen Mousetrap but saw Cats in London in 1983. I do love a good musical!
So I enthusiastically booked my first rush tickets for the musical Come from Away.
The curtain goes up in my next post!
Until next time........