Man plans, and God laughs. How often is that true for you when you are travelling? For me, it is often.
Originally we planned to have a two-day layover in Beijing on our return flight from Bangkok to Vancouver. Like most plans - things changed!
I got sick in Thailand. This is not unusual for me as I have a grumpy gut. This time it meant a few days of downtime and a visit to the hospital in Hui Hin. The visit to the hospital was mainly to get a doctor's note, which made it easier to change our flight plans.
Yep, those same plans that allowed for 2 days in Beijing.
Now we would arrive in Beijing at 1 am and leave at 4 pm on the same day.
I had researched a tour company, Stretch-a-Leg, that looked awesome but was very expensive. I thought with two days to orient ourselves, we could see the sights on our own.
Now we were down to 15 hours - and that included getting back to the airport for check-in.
We contacted Stretch-a-Leg to arranged a tour - thinking we may never get back this way again.
We were picked up at the Langham Place Hotel, where we had spent a brief 5ish hours. To be honest, there are only two things I remember about the hotel. One was taking a picture of the smog outside the hotel at 7 am, and the other was the fabulous oatmeal we had for breakfast!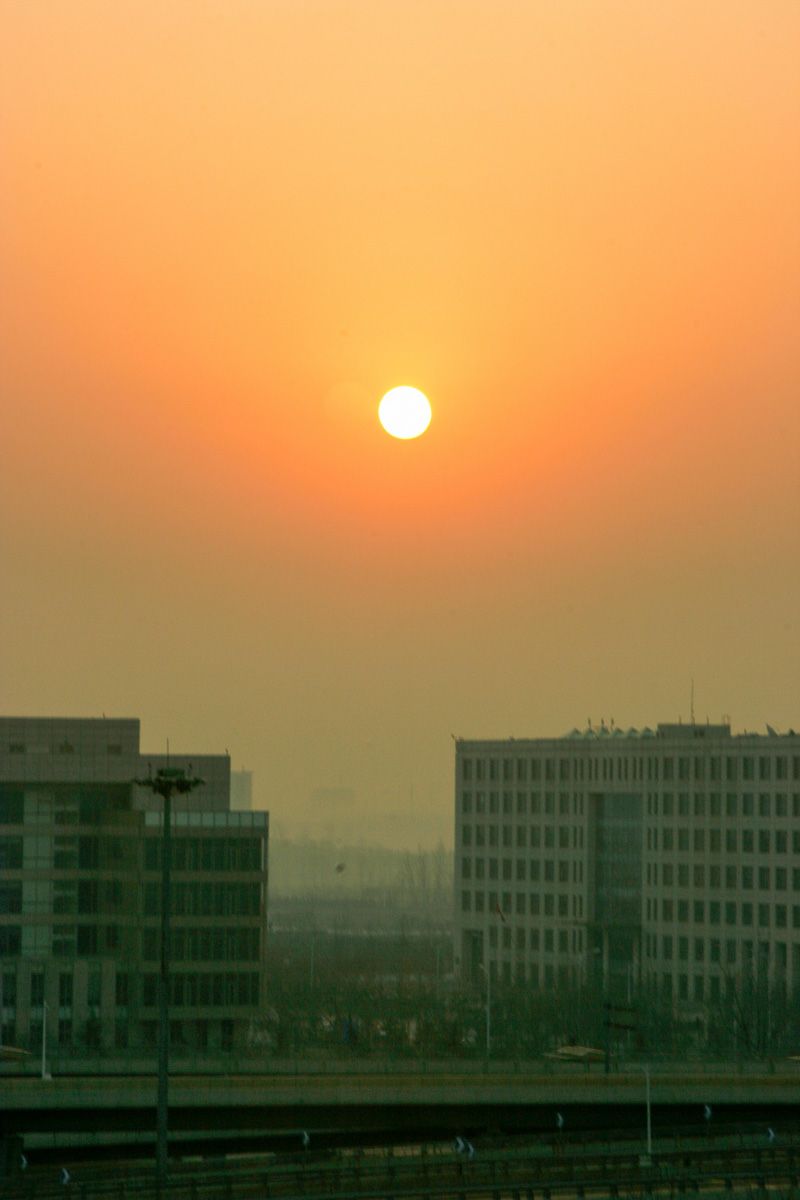 Our tour guide, Laura, and driver arrived at the hotel right at 8 am, and off we went. We had asked to see the Great Wall and the Hutongs - if we had time. Laura assures us we did.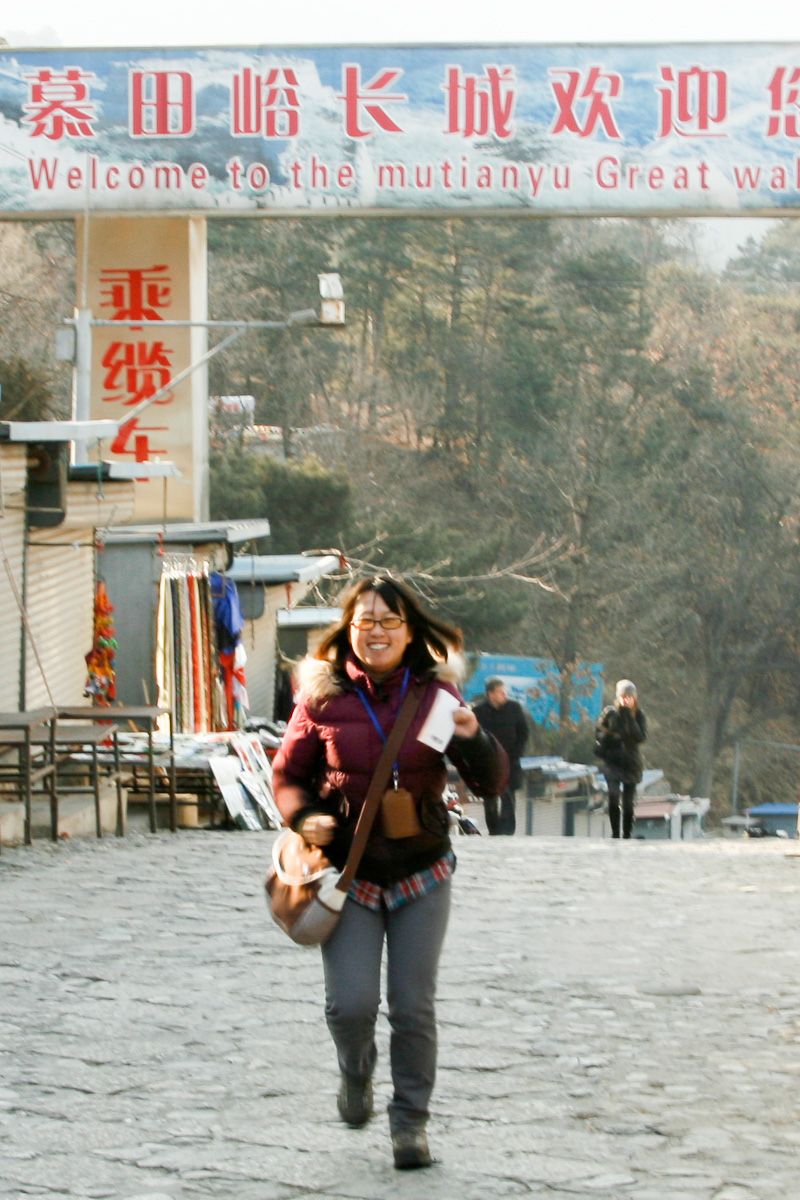 The Mutianyu Great Wall entrance is the closest to the city at 40 miles north. It is less busy than other sections on the wall, which is what we found the day we were there.
This part of the wall was initially built in the mid-6th century, built over in 1368 and again in 1569.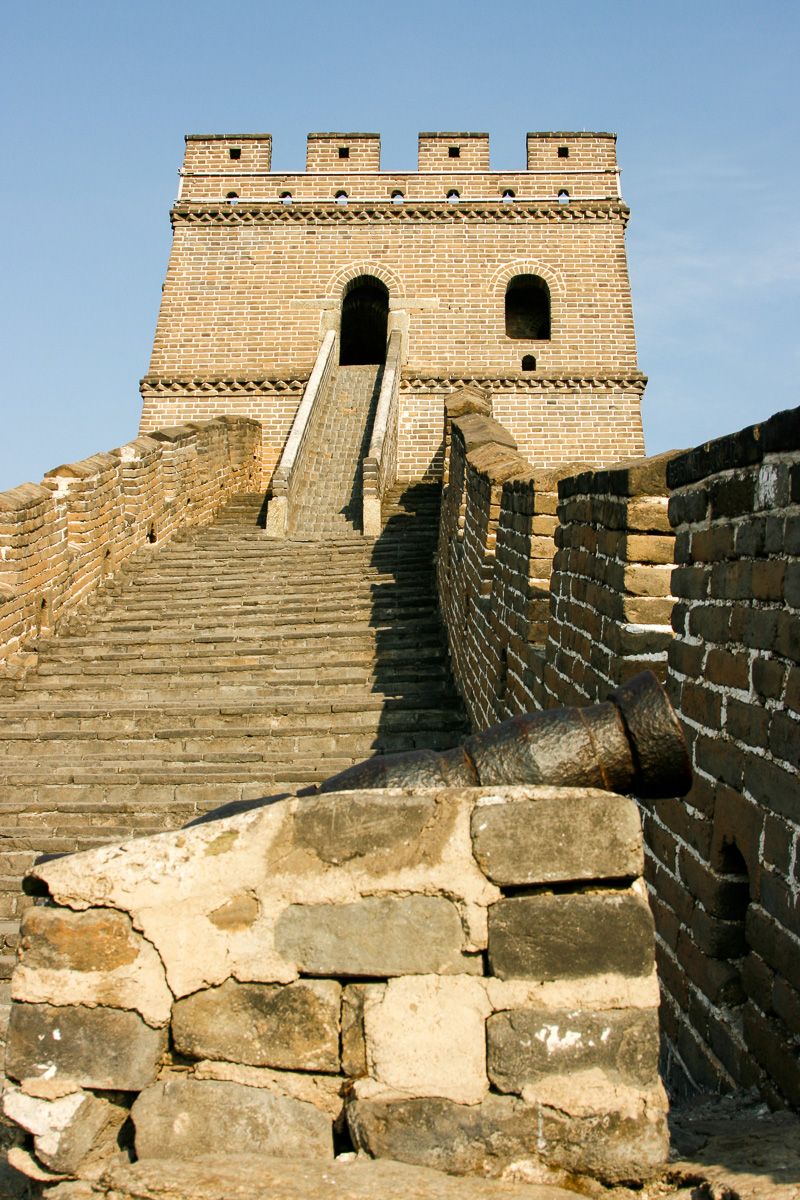 It was incredibly steep in areas. There are over 4,000 steps - I don't think we did that many - but we did a lot. Some areas were very rough and challenging to navigate, others were smooth. Apparently, it is one of the best-preserved sections of the Wall. If you cannot climb, there is a cableway that allows for easier access.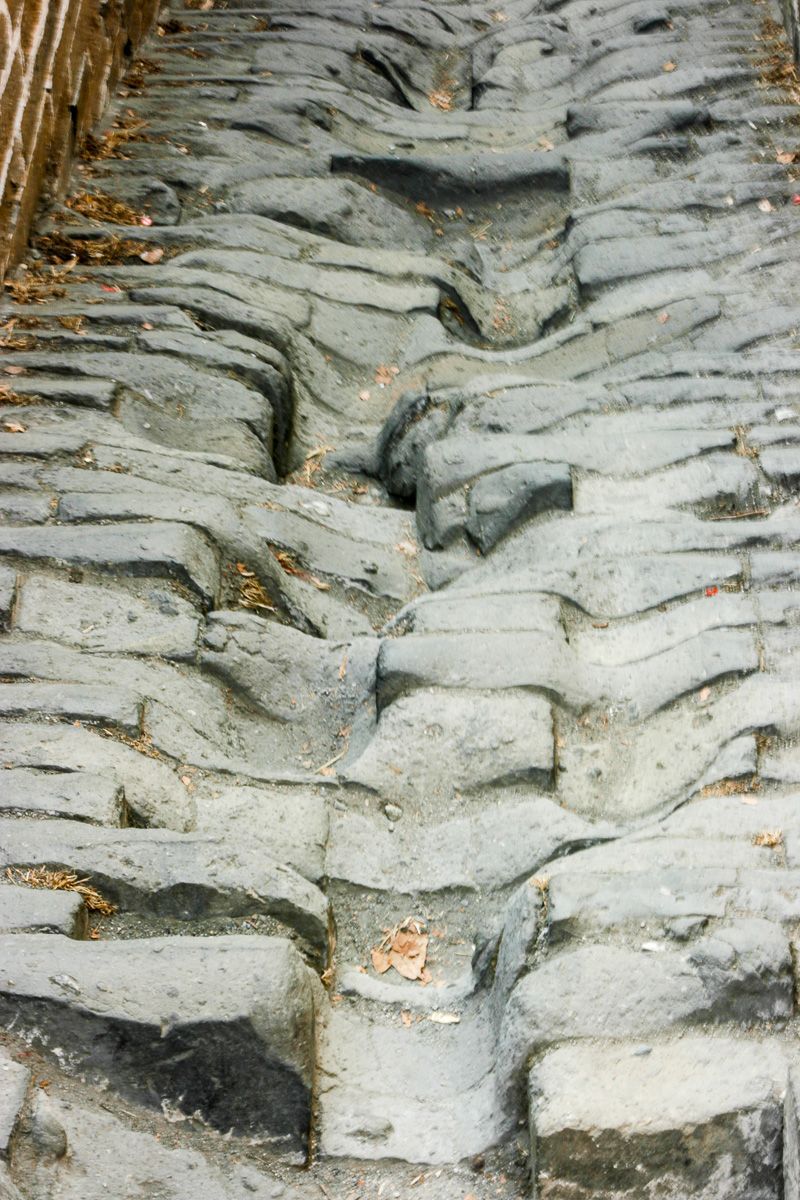 The views were ASTOUNDING, and it was incredible to stand there and consider the manpower required to build and then defend the Wall.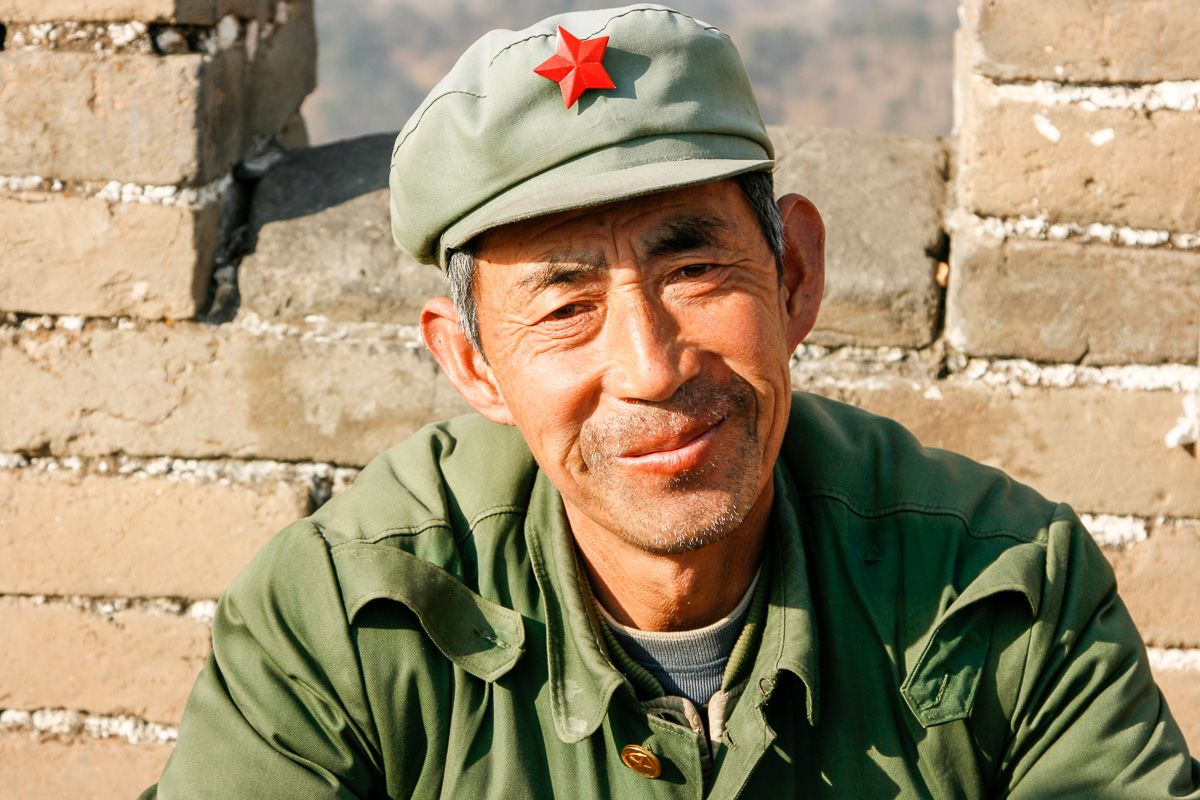 After spending a wonderful time on the Wall, we took a single-rider personal wheeled toboggan to the bottom.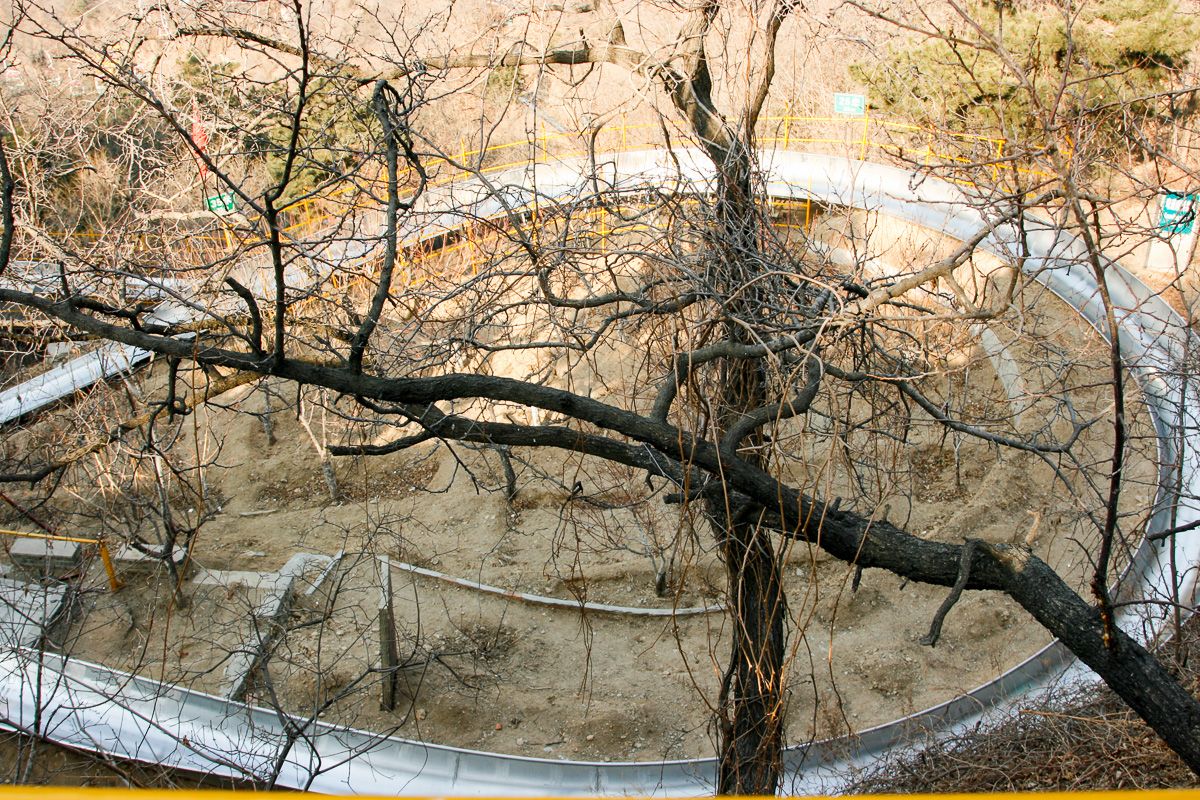 They had security watching at every corner, so not sure how safe it was. It was a gas, though, and I would have loved to have gone faster. I am a bit an adrenaline junkie! Hubby took his time.

From there, we headed to the Bell and Drum Towers, built-in 1272, which are in the same square. Driving there brought us back into a more urban area of Beijing. As we arrived at the square, we saw rickshaws and their drivers.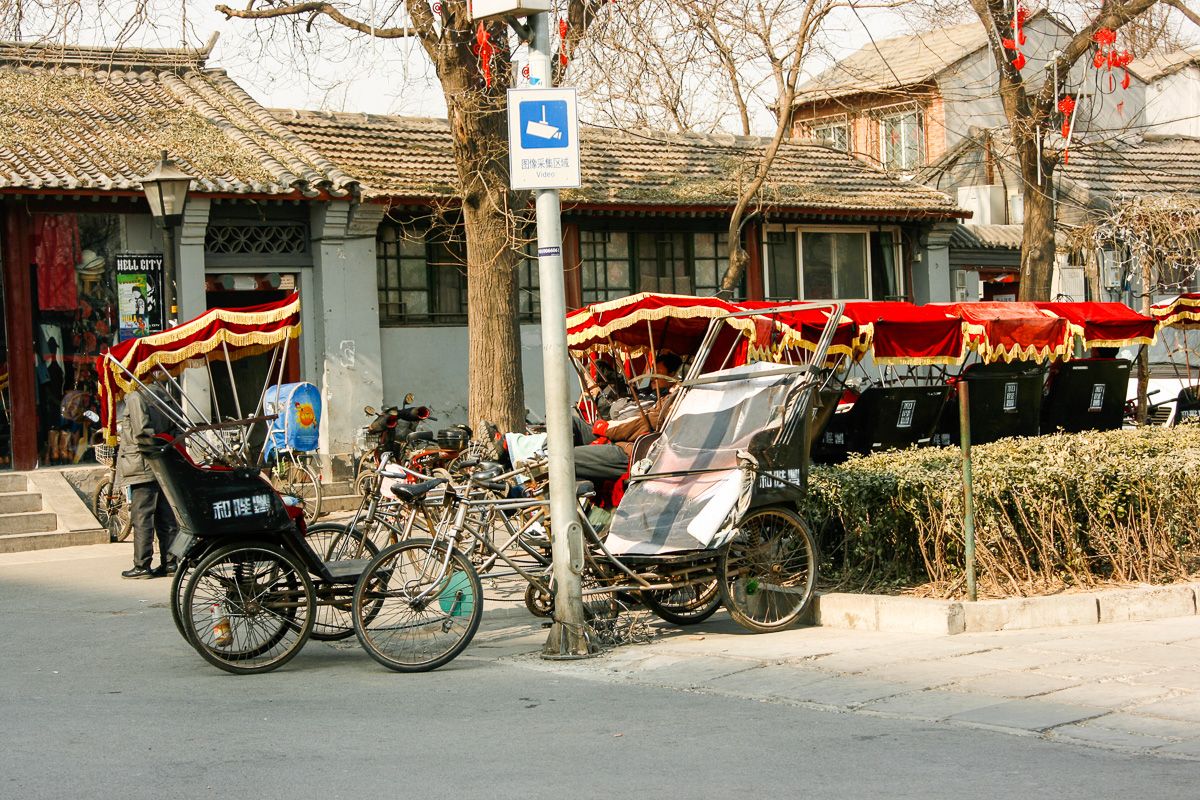 We climbed the very steep stairway to the top of the Drum Tower and viewed original drums in their decaying state. Throughout history, the drums were used to announce the time. This continued until the 1920s. The view from the top was spectacular and allowed us to see Houhai Lake in the distance.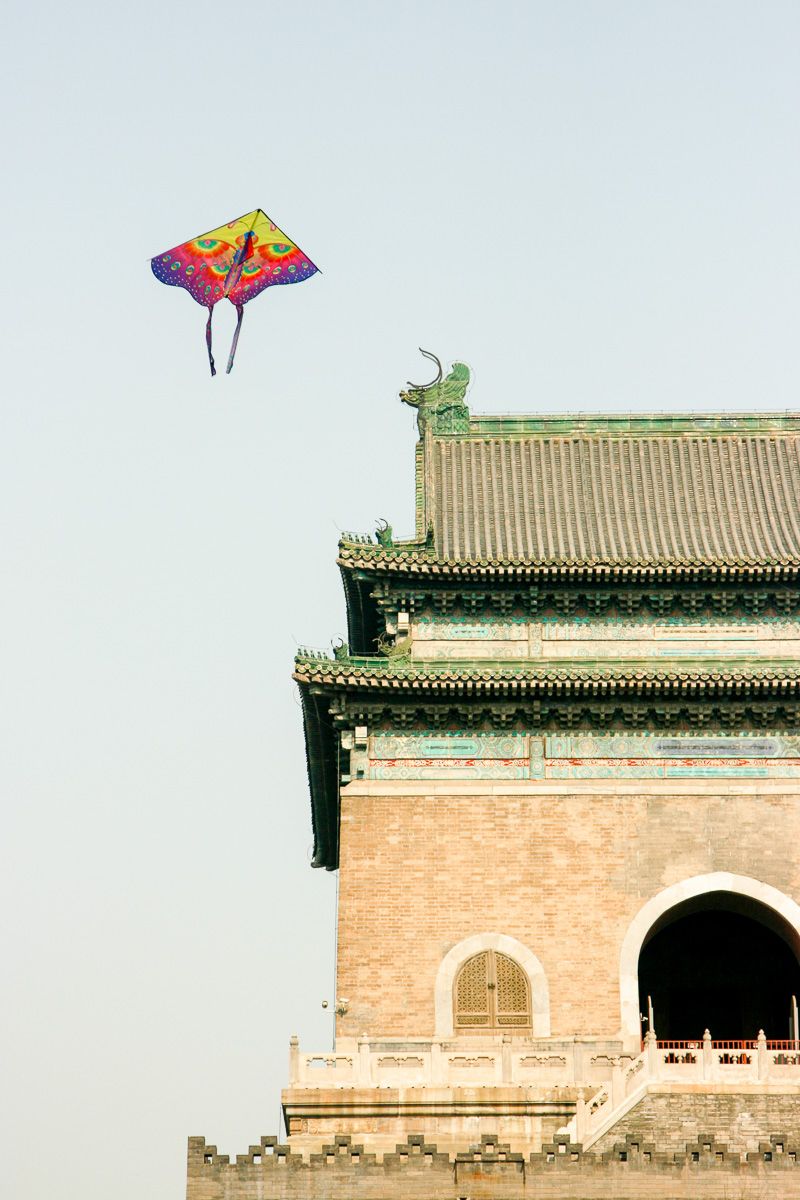 Nearby are the Hutongs - alleyways between housing complexes with courtyards, which are called siheyuans. I have seen videos that show shops and other commercial enterprises, but the area that we walked through was mostly residential.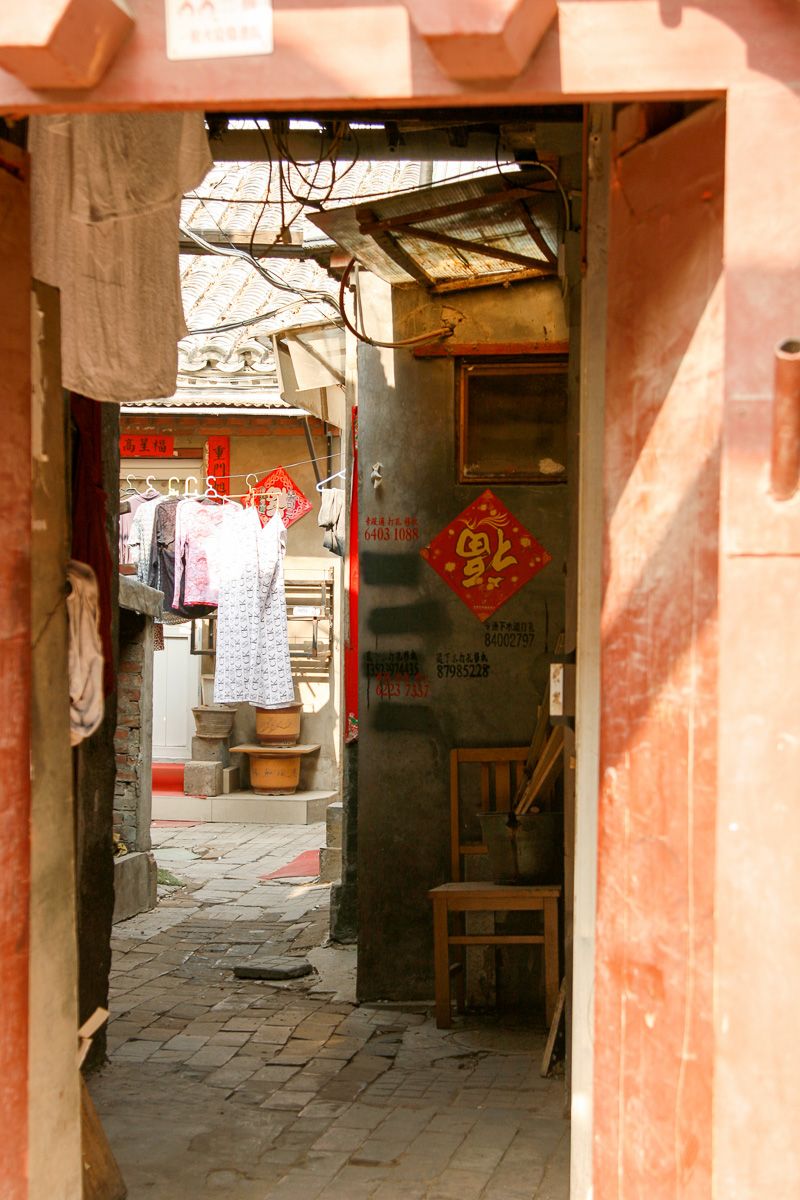 The size and style of the siheyuans and the number of courtyards showed whether they belong to private individuals or the powerful and wealthy. Two-thirds of the Hutongs are now gone, and many remaining hold multiple households. You can tell by the number of electrical meters in the courtyards how many families live there.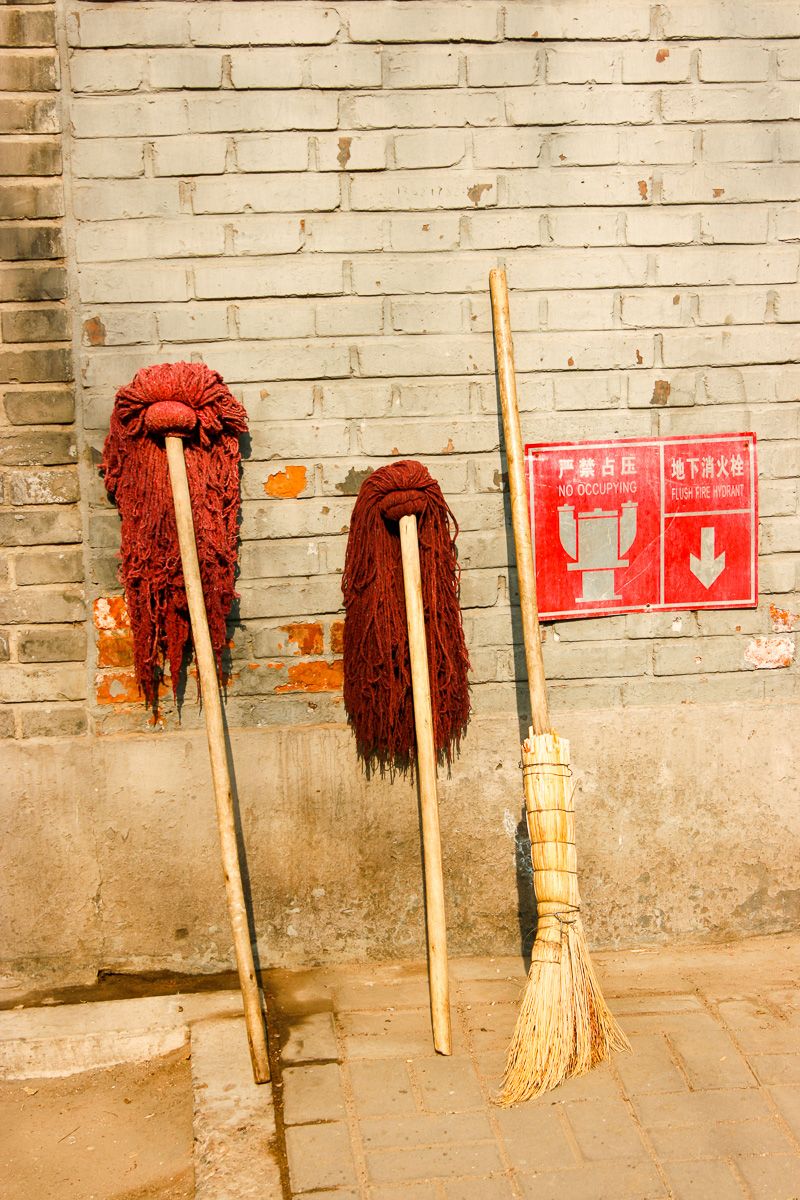 The statues outside the siheyuan show symbols of the owners' work and wealth status in life.

The area is now gentrifying with new bars and lodging renovating the siheyuans to appeal to the more affluent tourists and Beijingers.

One of the highlights of the day was meeting a 94-year-old woman who was an absolute delight! She very much wanted to engage with us when I asked to take her picture. She radiated sunshine and had a beautiful outlook - she suggested that we exercise and enjoy life.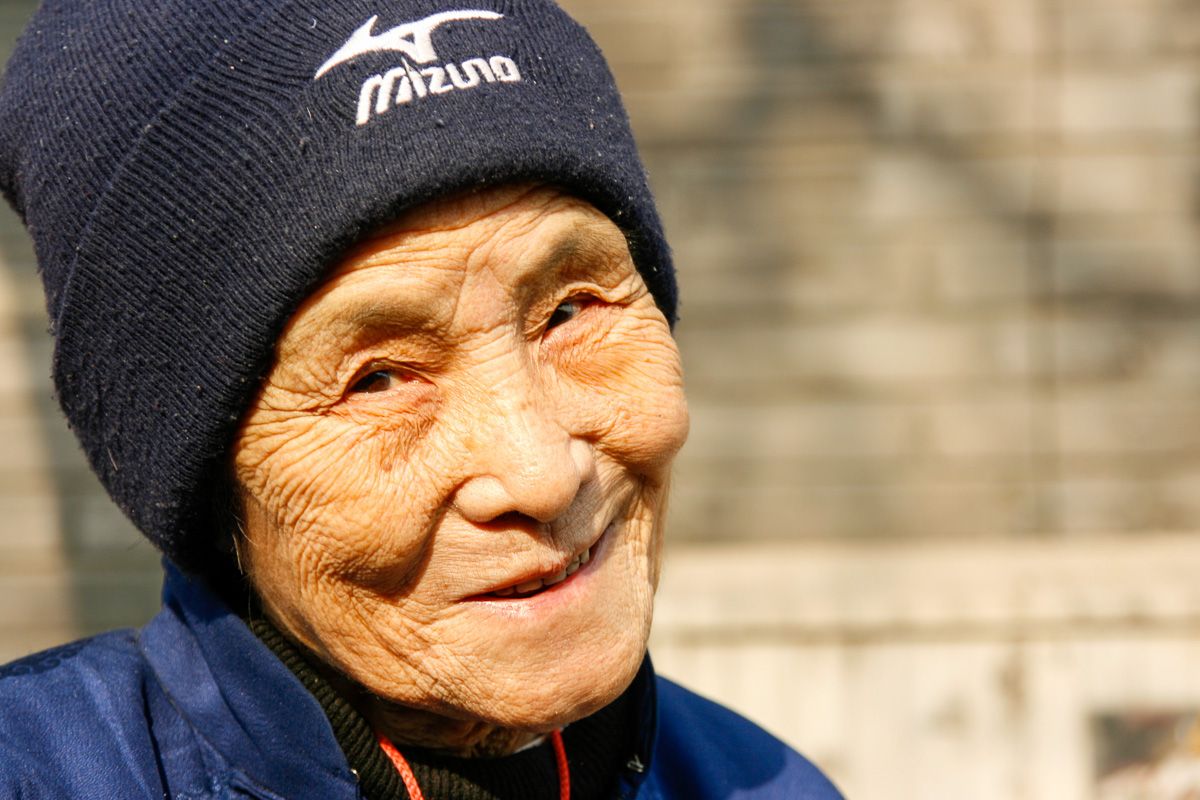 There was not nearly enough time to get more than a glimpse of Beijing.
Then it was time to get to the airport.
If you get the opportunity, I strongly encourage you to visit the Hutongs while they still exist, as they have for the past 800 years.
Luckily, Laura came into the airport with us. Our seating had been changed because of flight changes, and we didn't have seats together. Laura translated for us to ensure that the airline re-issued our original seats. Which made me a happy lady, at least on the plane. A trip being at an end is never a pleasant occurrence for me.